New Star Ace Toys King Kong Statue Stands His Ground
King Kong is here and he is angry! I am one that loved the 2017 film Kong: Skull Island movie. It is a rehashed story line and isn't very original but King Kong is one of those characters that is just iconic enough to not matter. With one of the next Godzilla films being King Kong vs Godzilla it's nice to see more products come out of this line. This one foot tall statue is packed with detailed, with the sculpted fur shows off that Apes primal look.
There are two versions of this statue. First, we get the normal statue and then the deluxe version that shows off a jungle themed base. He is also carrying a plane propeller and includes a chain wrapped around his arm. I honestly prefer the deluxe with the added details over the normal.
The normal statue is priced at $153.99 and the deluxe is $193.99. They are set for release late February 2020 and preorders and located here.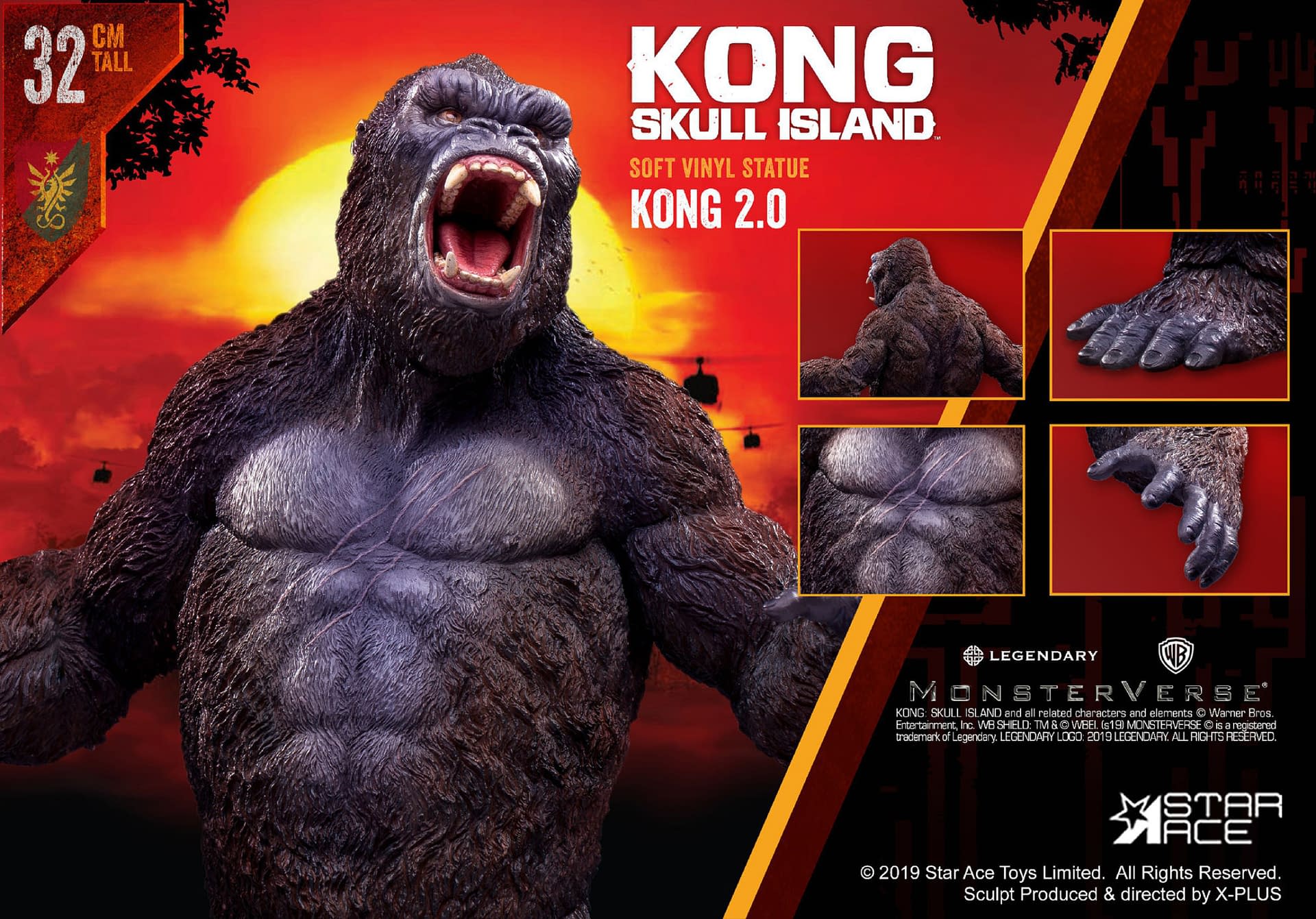 From Star Ace Toys. In the 2017 film Kong: Skull Island, a group of explorers visit an uncharted island in the Pacific and battle terrifying monsters including the 100-foot-tall guardian of the island – Kong. This soft vinyl statue stands 12.6 inches tall and features the mighty king of Skull Island in a defiant pose. The meticulous paint job, sculpted fur and authentic likeness recreate the huge ape in extreme detail.

SRP: $153.99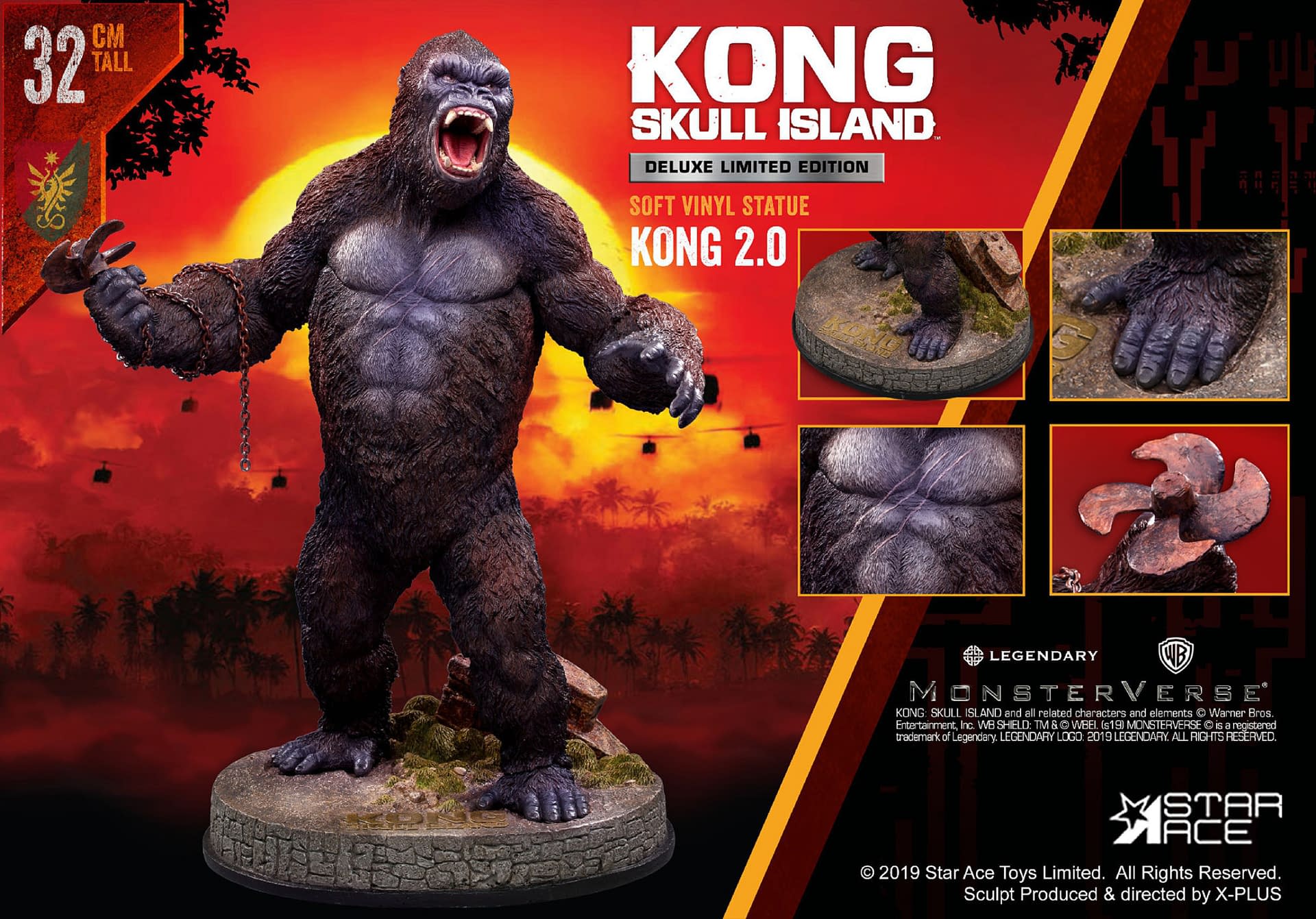 From Star Ace Toys. In the 2017 film Kong: Skull Island, a group of explorers visit an uncharted island in the Pacific and battle terrifying monsters including the 100-foot-tall guardian of the island – Kong. This soft vinyl statue stands 12.6 inches tall and features the mighty king of Skull Island in a defiant pose. The meticulous paint job, sculpted fur and authentic likeness recreate the huge ape in extreme detail. The Limited Edition Deluxe Version has King Kong displayed in a diorama base featuring the Skull Island landscape, holding a propeller he just grabbed out of the air. This is the Kong you've been waiting for!

In Shops: Feb 26, 2020

SRP: $193.99