Pennywise from IT Chapter Two has launched this past weekend so it is not surprising new collectibles are getting released. This time we are getting a Pennywise Hot Toys figure from their Cosbaby line. This figure is adorable but also pretty creepy, almost as if his eyes would follow you around the room. That is not a negative either, that is something you would want from horror collectibles. It brings that element of horror and fear in a new and exciting way we usually don't see. Pennywise comes with a set of various poses, faces and some props like a severed hand and the red balloon. My favorite face and pose is the severed hand and bloody face, to me it still gives that perfect Pennywise feel and still shows off the uniqueness of the Cosbaby series.
Hot Toys has not released a price or release date for the figure just yet but Hot Toys will keep us updated. IT Chapter Two Pennywise Cosbaby would be a great addition to any Horror collection or fans of the IT series.
"This meeting of The Losers Club has officially begun."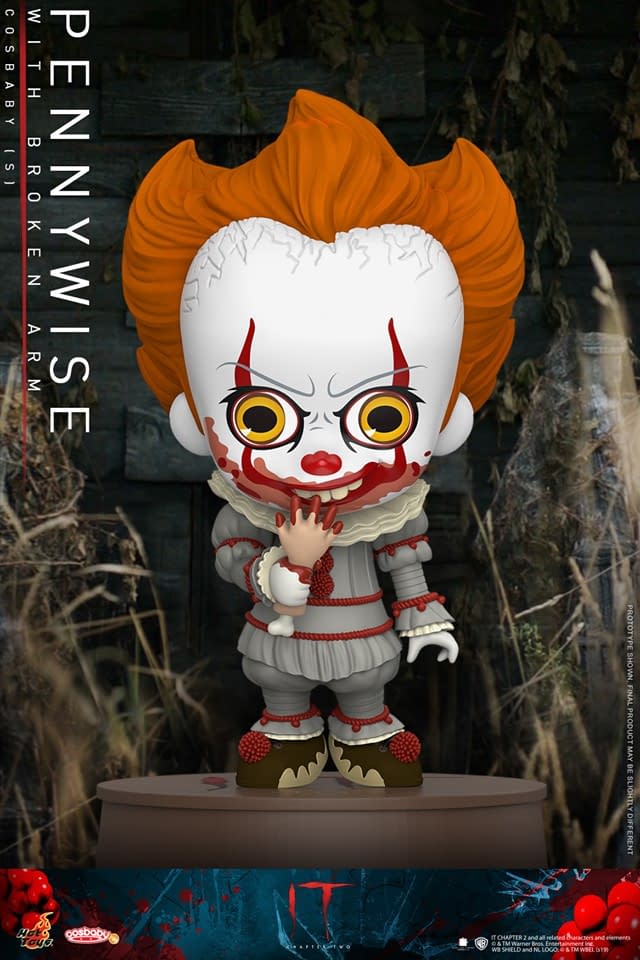 IT Chapter Two Pennywise Cosbaby
"Something happens to you when you leave this town. The farther away, the hazier it all gets. But for me, I never left. I remember all of it."
A call from Mike Hanlon changed everything! Twenty-seven years after the events of the summer of 1989, Pennywise returns. The Losers' Club fulfilled their promises and returned to Derry to put an end to the evil being once and for all. Unbeknownst to them, Pennywise has returned, stronger and crueler than ever.
Based on the latest blockbuster IT Chapter Two, Hot Toys is thrilled to officially introduce the brand new Cosbaby line-up featuring the terrifying Pennywise! This unforgettable character with bright orange hair wearing vintage clown costume will come in various poses and signature props including, Pennywise, Pennywise with Balloon, and Pennywise with Broken Arm to recreate the most iconic scenes from the movie! Each Cosbaby from this series stands approximately 10.5 – 11.5cm in height.
Pick up the nightmare-inducing Cosbaby to spread the fear. IT will have a great presence in your horror display!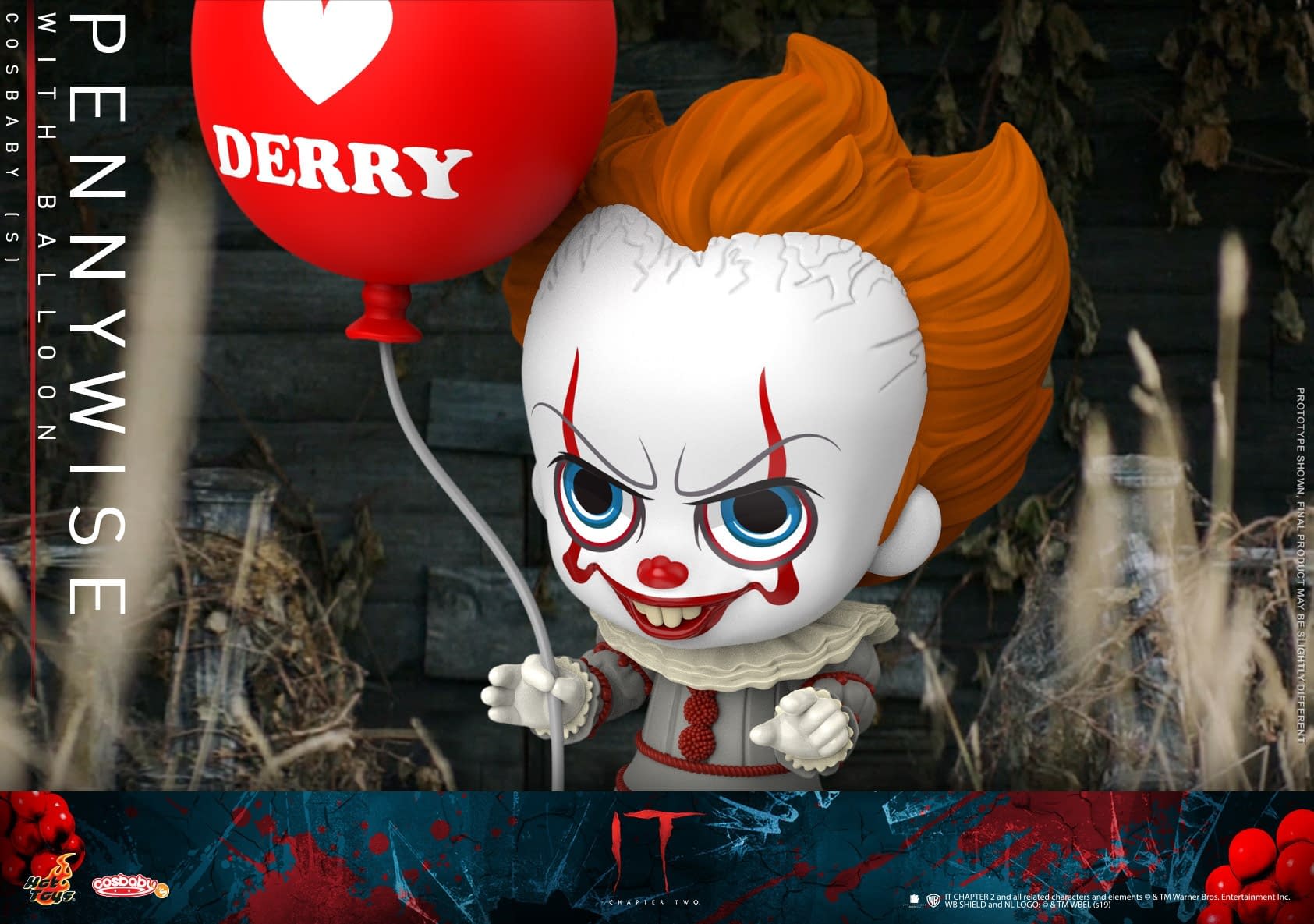 Enjoyed this article? Share it!