Pennywise Shows His True Faces with Prime 1 Studio
The newest Pennywise from IT is easily one of the newest horror icons. That terrifying demon clown changed out the game with making an already terrifying monster even scarier. As people's clown collection is grown more and more Pennywise collectibles come out. This time Prime 1 Studio does not just bring one but three terrifying IT statue busts. Pennywise stands 16" tall and is highly detailed showing different expressions of this deadly clown. The Dominant head shows his rows of teeth and a cracked forehead. His serious face gives you a reason to not look as way and you'll never know if he will strike. The last one is the surprised face that is quite bloody. Each one has its own personality and can spice up any collection. To make things more interesting these heads even attach to the 44" Pennywise statue too and you can find it here.
Each statue is limited to only 250 pieces per bust and is priced at $499 each or you can get all 3 for. They are set to float on down between April and July 2020. Pre-orders for Serious face is here, Dominant face here, Surprised face here, and all three bundled together here.
You'll float too.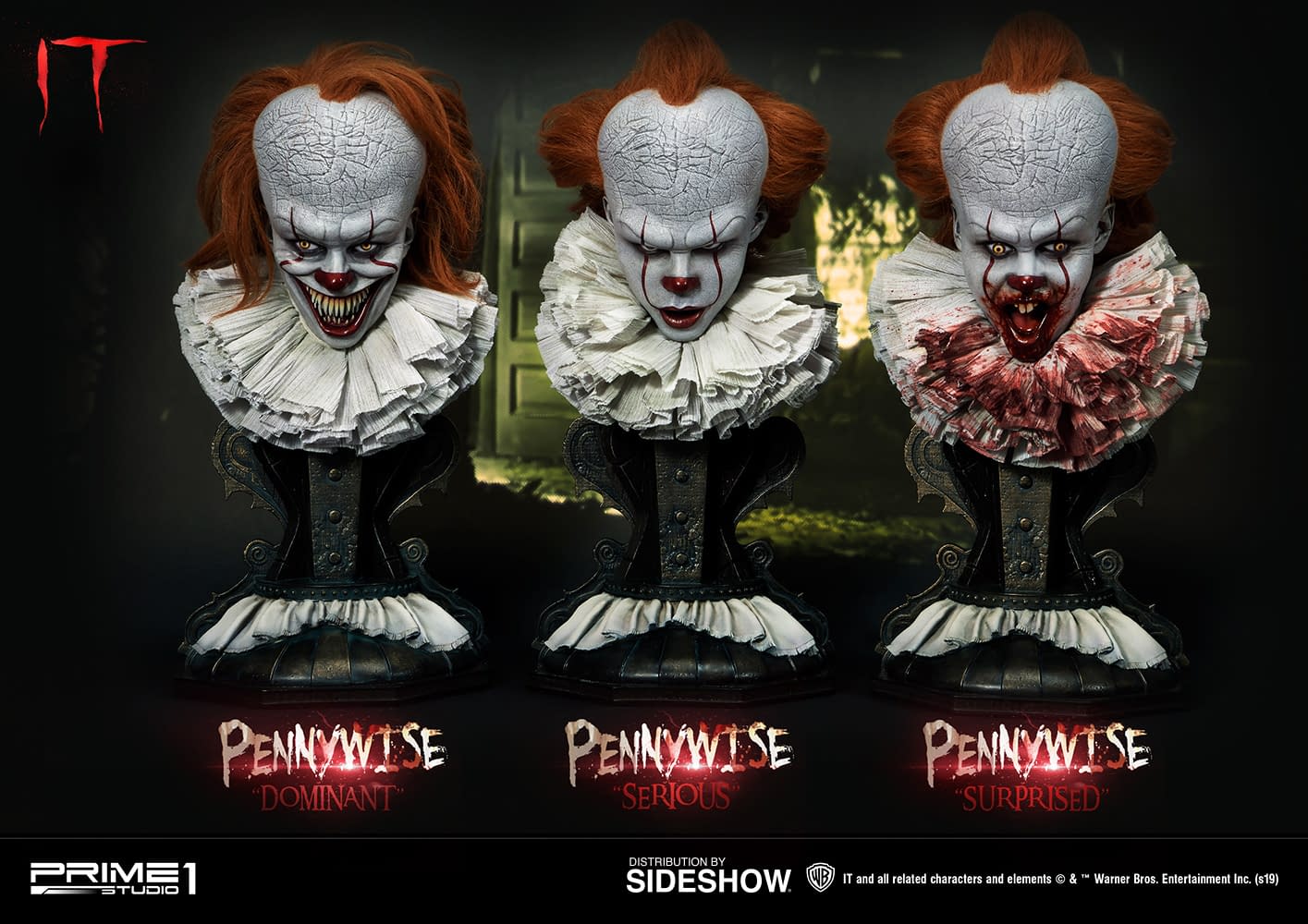 Pennywise Serious, Dominant, and Surprised Busts by Prime 1 Studio
ABOUT THIS COLLECTIBLE SET
Prime 1 Studio is proud to present the Pennywise Bust Set from the worldwide success 2017 Horror film IT, drawn from the pages of Stephen King's original novel. Pennywise (It), often capitalized as "IT", was the main antagonist in Stephen King's IT. Pennywise was an ancient entity that would awake about every 27 years in Derry, Maine to cause chaos and feed on people's fear and its choice victims are usually children.
The IT Pennywise Bust Set portraits are compatible with the IT Pennywise Statue to give iconic expressions for your statue. Don't miss out, this is a must have for your Pennywise collection.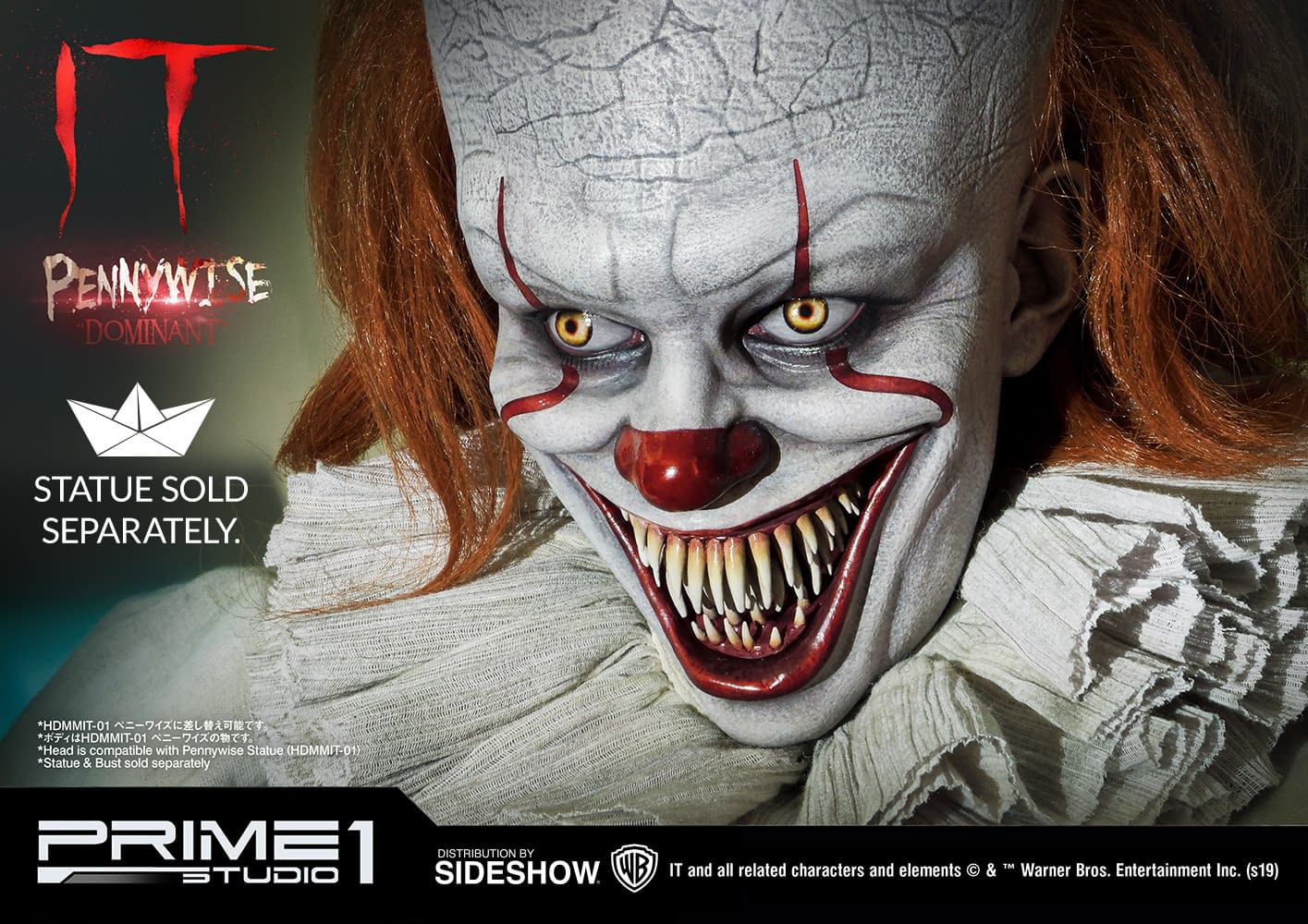 WHAT'S IN THE BOX?
The Pennywise Bust Set specially features:
Three (3) designed theme base
Three (3) alternate portraits (Serious, Dominant, Surprised)
Bust portraits are compatible with the IT Pennywise Statue