Review: S.H. Figuarts & Bandai's Super Mario Figures
A short time ago we received this fun package in the mail, as S.H. Figuarts and Bandai released a set of Super Mario figures from Nintendo. The companies have released a few different sets of the toys, and we got what is essentially a starter kit for the entire line in the mail for review.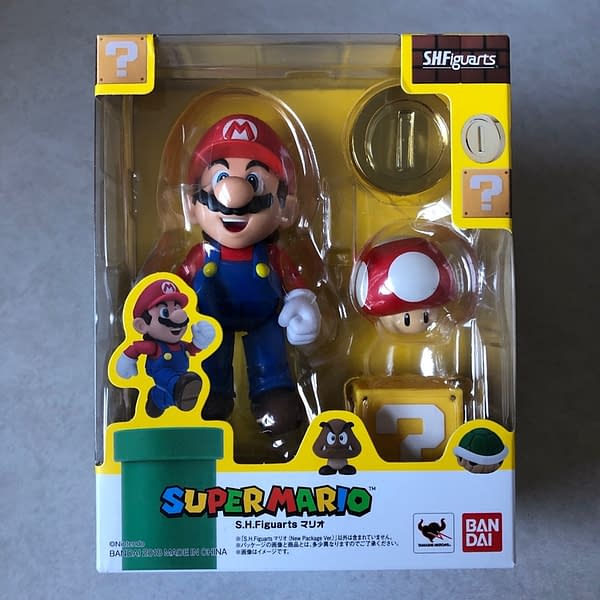 So to start things off, we have Mario. This is a fully poseable figure down to the bending of his neck in multiple directions. They basically made this guy with so much possibility of poses, he rivals current figures with far more detail. You can shift him around to take most any pose you'd like with arms, legs, feet, head, and torso. One of the issues I did have was that the weight of some of the parts doesn't exactly work in terms of action poses, so the character can become topheavy and fall over easily.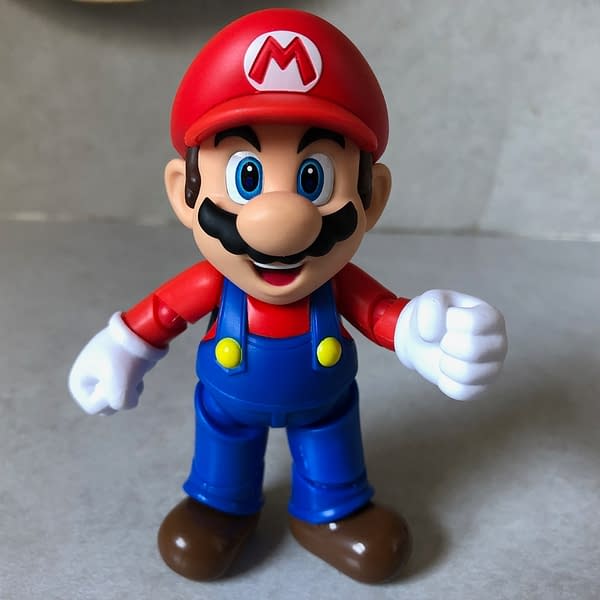 Mario comes with three specific items. A mushroom, a coin, and a question block. All of these are standard items you'd find in the world of Super Mario Bros. and can be used to pose with the figure. While these look cool, the downside to them is there's nothing to prop them up with. As we said earlier, this is basically a starter kit. And with that comes the realization that there are no plastic stands to mount them on or put on display, aside from the one you see the coin sitting on in this photo.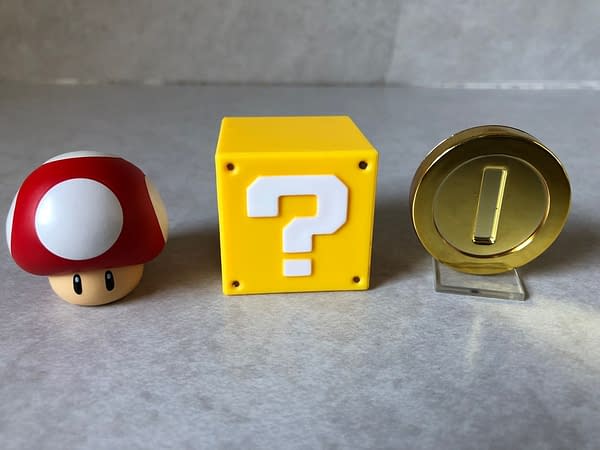 I like the Super Mario set, but it's clear that this is meant to be a part of a larger pack of figures and additions. Which hey, that's toy marketing in a nutshell, but it's a little disappointing when you can't even mount the block on a plastic stick so it looks like Mario is jumping up to hit it. There's so much more they could have packed into this and not cost them much more than a couple pennies worth of plastic. It's fine if you just want to display them, but if you want more out of this, you need to buy other packs from the line.