Posted in: Collectibles, Prime 1 Studio | Tagged: first colossus, high end statue, Prime 1 Studio, Shadow of the Colossus, shadow of the colossus statue, wanderer
---
'Shadow of the Colossus' First Colossus Gets a Statue From Prime 1 Studios
Shadow of the Colossus fans will have a new First Colossus statue to add to their game displays next summer from Prime 1 Studios. The statue will come in two versions- a regular release and an exclusive version that comes with the Wanderer's horse Argo. Both will stand 18 inches tall, and will come with LED eyes, a Wanderer that is removeable, a light-up sigil, a swap out sigil, and a diorama base. Check out both versions below!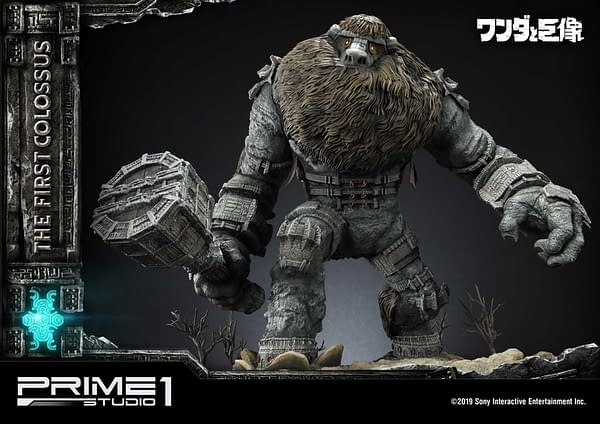 Raise thy sword by the light and head to the place where the sword's light gathers….. There, thou shalt find the colossi thou art to defeat…. Now, be on thy way."
Prime 1 Studio is proud to announce the Shadow of the Colossus, The First Colossus Statue! "Shadow of the Colossus" has been released in 2005 for the PlayStation 2. In 2018, the remake of this extraordinary game has been made for the PlayStation 4. The giant hairy body of the First Colossus is certainly breathtaking. The statue is an amazing recreation of Wander's lonesome fight against the First Colossus, also known as Valus, in the center of the Forbidden Lands. To defeat the Colossus, Wander require to find the weak point which is marked by a Magic Sigils glowing symbols on the body of the colossus. The sigils are always found on a part of the colossus that has fur. We recreated a very realistic and stunning representation of Wander who is about to deliver the final blow to the First Colossus. UDMSC-01: The First Colossus is beautifully crafted with impressive details and features LED Light-up function on the First Colossus eyes and the Magic Sigil located on the crest of the head. It comes with two interchangeable crests with and without the Magic Sigil. The Exclusive Edition includes Agro statue, Wander's horse and sole companion through the Forbidden Lands in Shadow of the Colossus. A must-have piece for all Shadow of the Colossus fans.
Product Specifications
– First Colossus Size approx. 18 inches tall [H: 46.8cm W: 49.1cm D: 50.8cm]
– LED Light-up function on Eyes and the Magic Sigil symbol
– One (1) designed theme base
– One (1) interchangeable crest with fur
– One (1) interchangeable crest with Wander about to hit on the glowing Magic Sigil
– One (1) Agro statue (For Exclusive version only)
– Agro Size approx. 2 inches tall [H: 5.3cm W: 6.7cm D:2.9cm] (For Exclusive version only)
---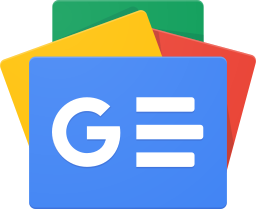 Stay up-to-date and support the site by following Bleeding Cool on Google News today!