Thundercats Ultimates Announced by Super7, Preorders Live!
Thundercats Ultimates have finally been announced by Super7. After a long, long time of teases and such, Super7 have revealed the first four figures in the new line- Panthro, Mummy Mumm-Ra, Jackalman, and of course, Lion-O. Each figure comes in a slipcase window box and a ton of interchangeable parts and weapons/accessories. They are banking on the Thundercats line becoming the new MOTU Classics, running for years and years to come. Thundercats fans have be yelling for these forever, let's see if they put their money where their mouth is.
These first four are now up for preorder right here, for $45 a figure. Check them out below!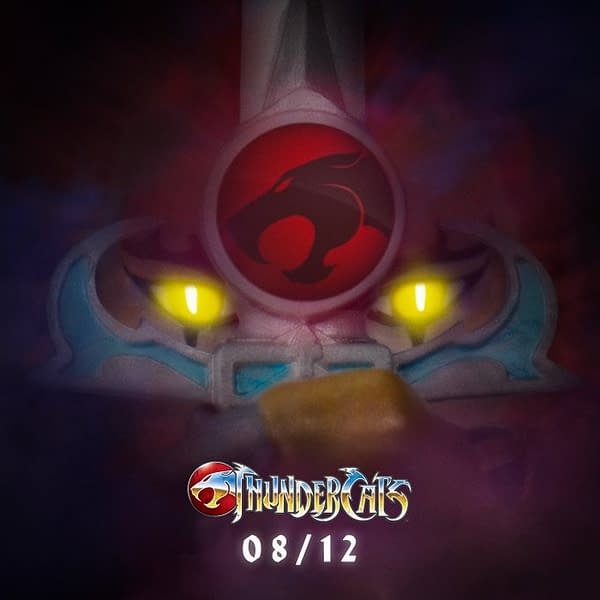 Thundercats are loose! Super7 is proud to announce the debut of the Ultimate Thundercats! Each 7-inch super-articulated deluxe action figure comes straight from Third Earth to you, beautifully painted and featuring a huge variety of interchangeable parts and accessories. Each Ultimate Thundercats figure will be packaged in a deluxe slip-case window box with the accessories. Relive the excitement of the classic Thundercats cartoon like never before and collect all your favorite Thundercats characters!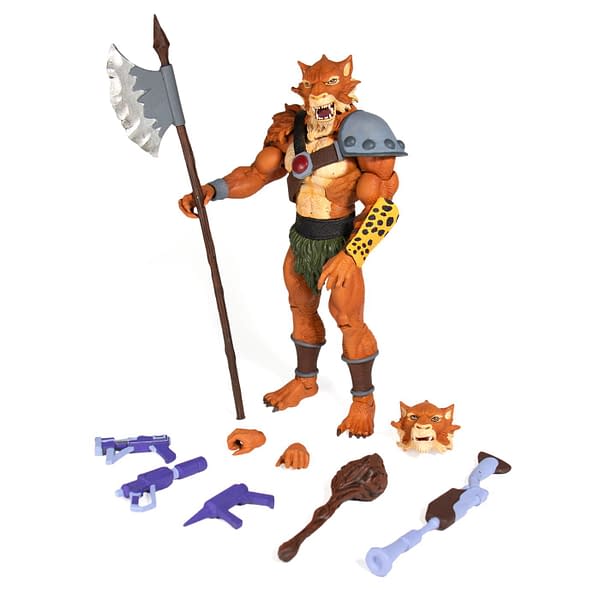 Jackalman, the evil Mutant warrior from the planet Plun-Darr, will come equipped with:
Club
Axe
Mutant Net Gun
Mutant Guns
Interchangeable Hands
Interchangeable Head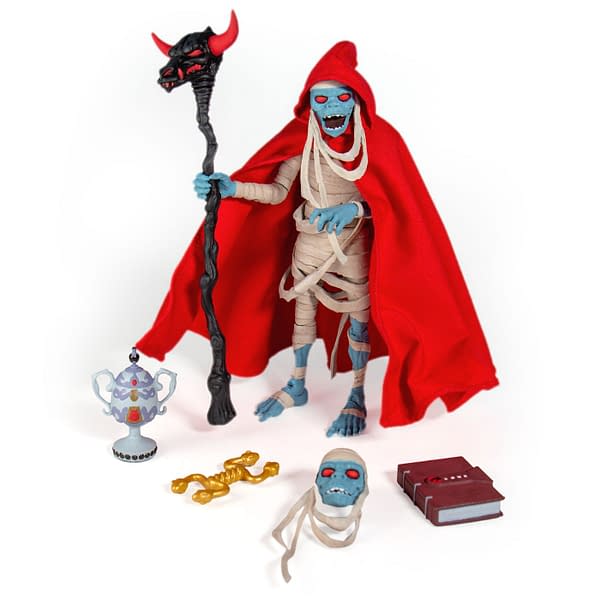 Mummy Mumm-Ra, the true form of the evil Mumm-Ra the Everliving, will be packed with:
Poseable Fabric Cape with wire insert
Plastic Cape
Staff
Sword of Plun-Darr
Book of Omens Repaint
Thundranium Urn
Rosenkrantz Medallion
Interchangable Head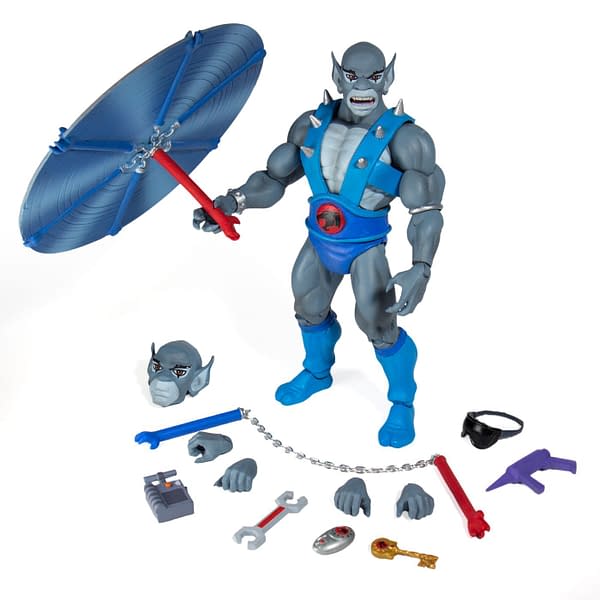 Panthro, the Thunderian chief mechanic, will be ready for anything with a host of tools and weapons:
Nunchucks with real chain
Spinning Nunchucks
Thundrometer
Key of Thunera
Wrench
Welding Gun
Goggles
Detonator
Communicator
Interchangeable Hands
Interchangeable Head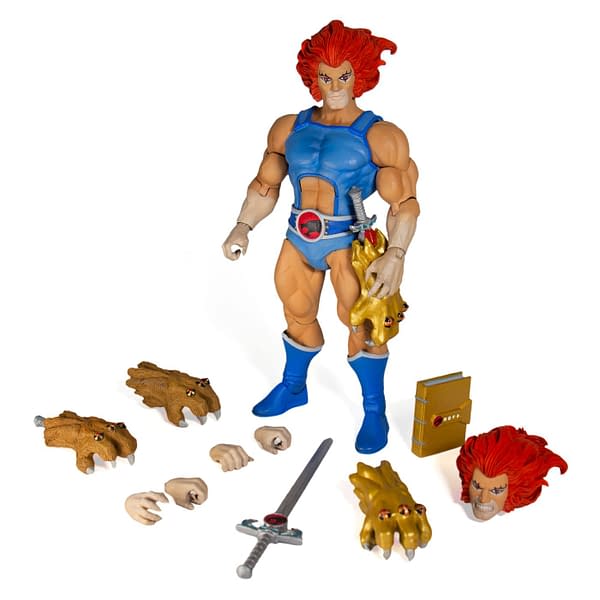 Lion-O, heroic leader of the Thundercats, will come packaged with:
Sword Of Omens
Claw Shield
Claw Shield with Sword of Omens
Alternate Claw Shield
Alternate Claw Shield with Sword of Omens
Interchangeable Hands
Interchangeable Head
Book of Omens