Each week, Marvel sends preview pages for the following week's books to Marvel Media Partners, who post them individually as part of the click-for-promotion quid pro quo entertainment media deal. We've scoured the web and downloaded the images from Marvel Media Partners, gathering them here in one place for your viewing pleasure. Enjoy.
DOMINO #4
GAIL SIMONE (W) • DAVID BALDEON (A)
Cover by GREG LAND
SOMEONE'S ABOUT TO GET LUCKY…
• …and it just might be Shang Chi, Master of Kung Fu! If he plays his cards right, that is…
• Domino's search for answers about her past takes her to Hong Kong!
• Will she stay on the straight and narrow? Or go right for the seedy underbelly?
32 PGS./Parental Advisory …$3.99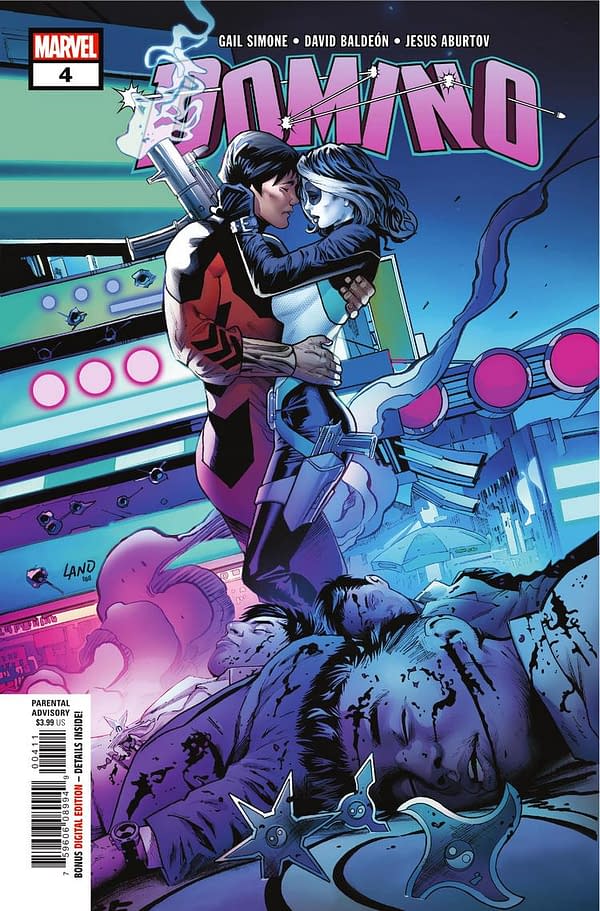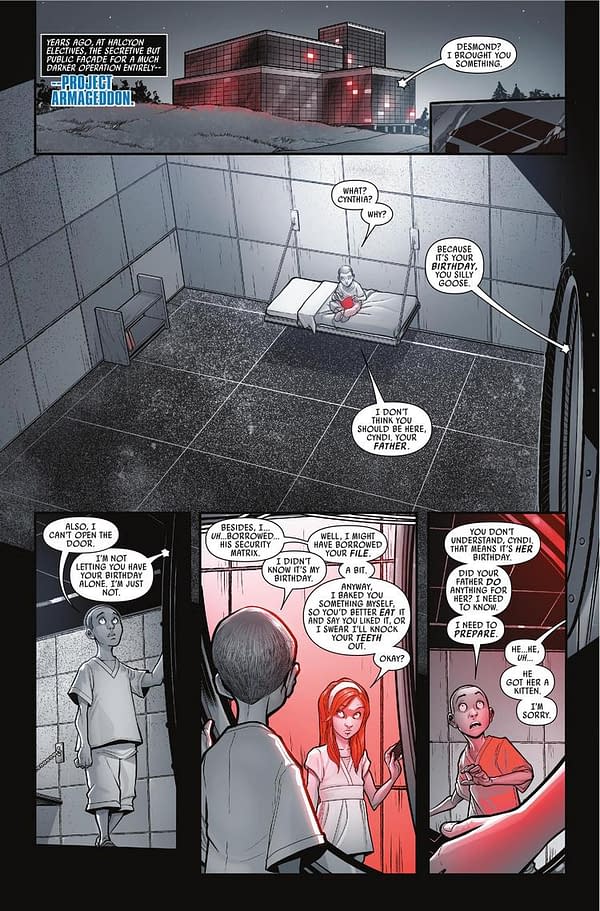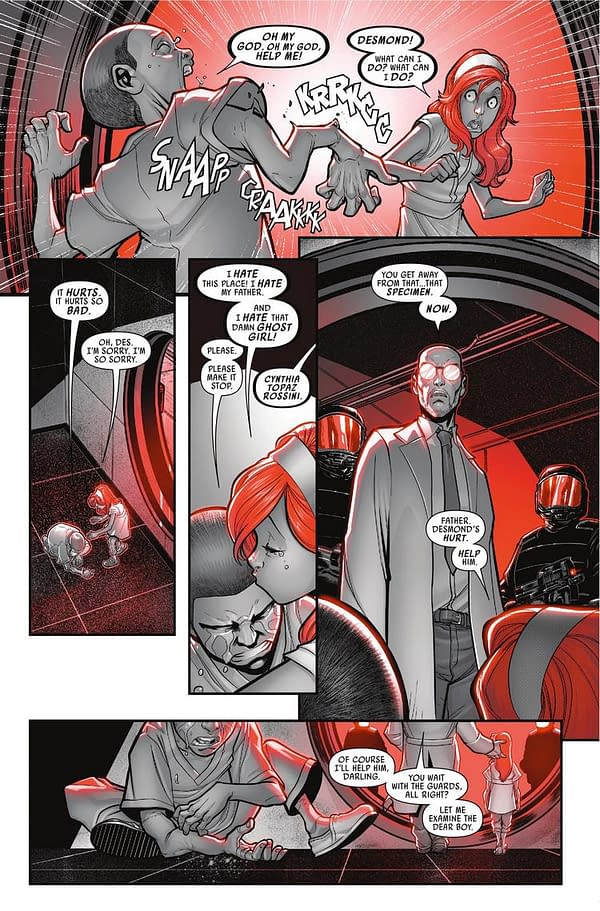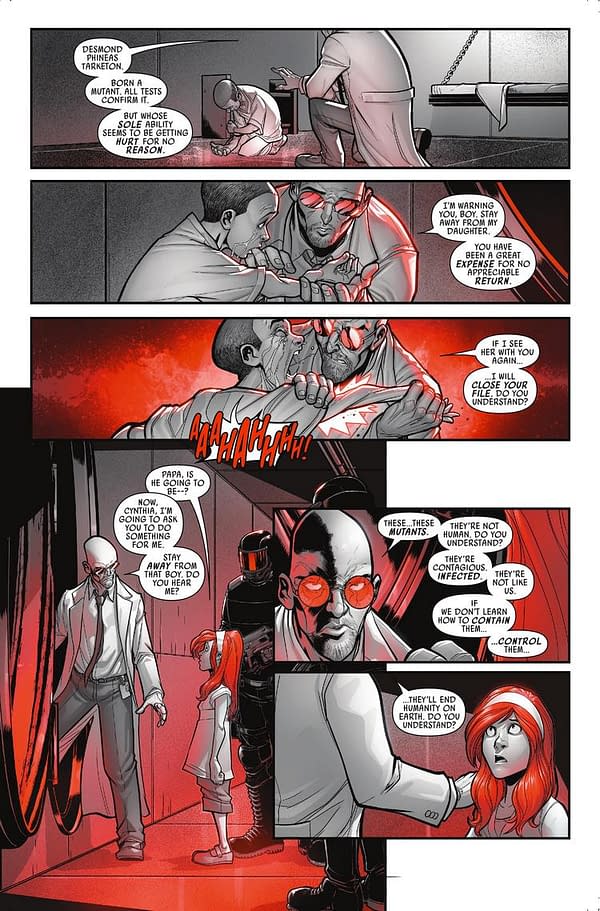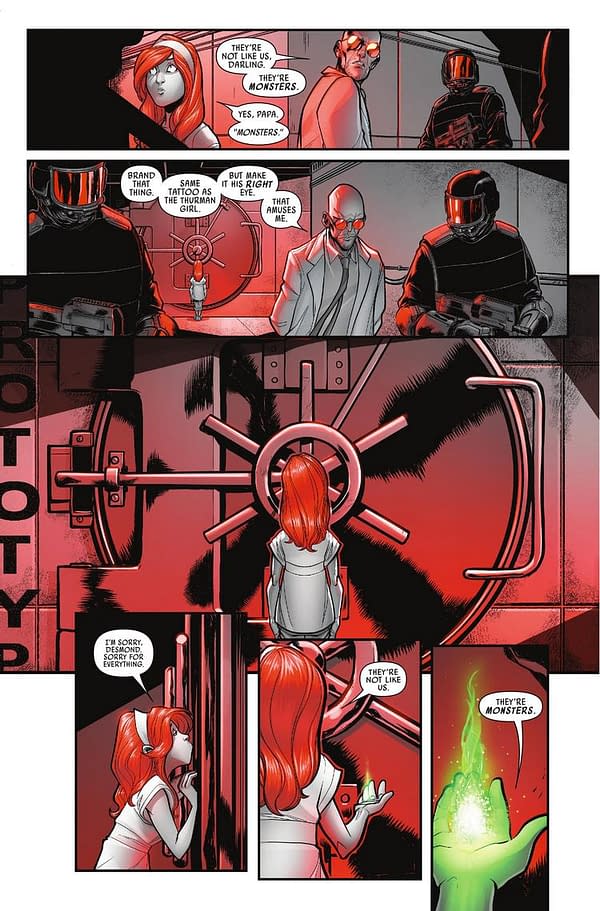 DEADPOOL: ASSASSIN #3 (of 6)
CULLEN BUNN (W) • MARK BAGLEY (A/C)
Variant Cover by TBA
ENTER…THE ASSASSINS GUILD!
• Deadpool's adventure in New Orleans continues, and the locals want to test their might against the Merc with a Mouth!
• But that ain't all – Deadpool also draws the ire of the deadliest group of killers with the word "guild" in their name – THE ASSASSINS GUILD!
• And boy, are there are a LOT of them!
32 PGS./Parental Advisory …$3.99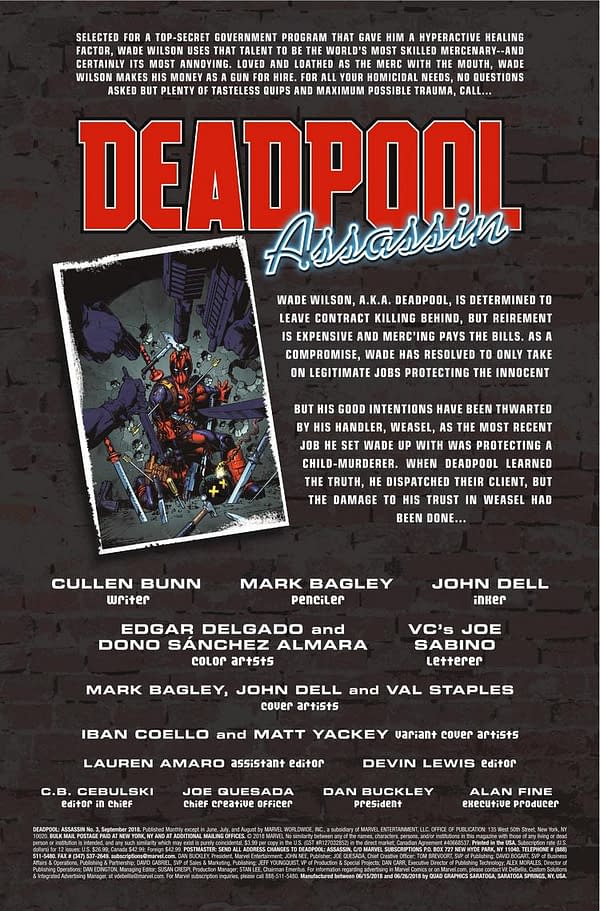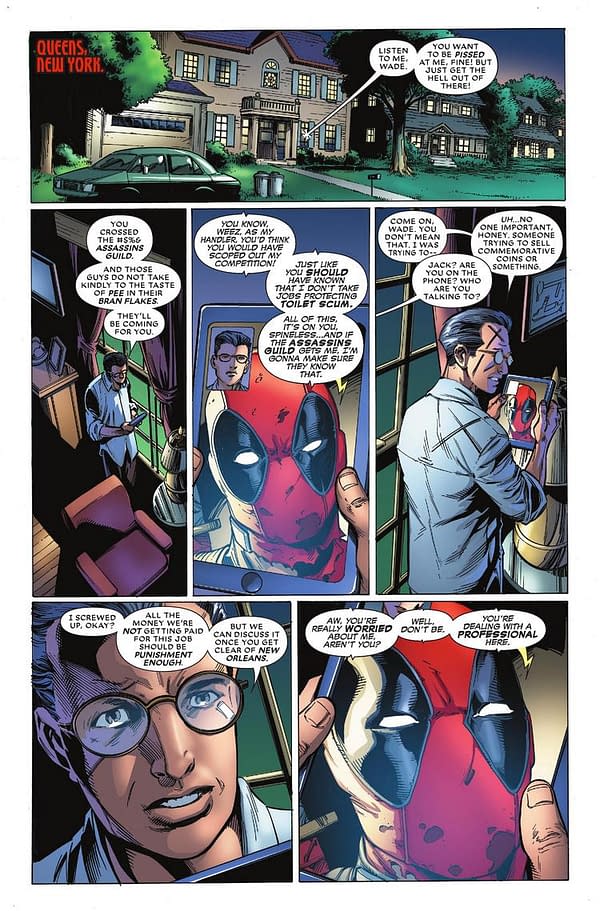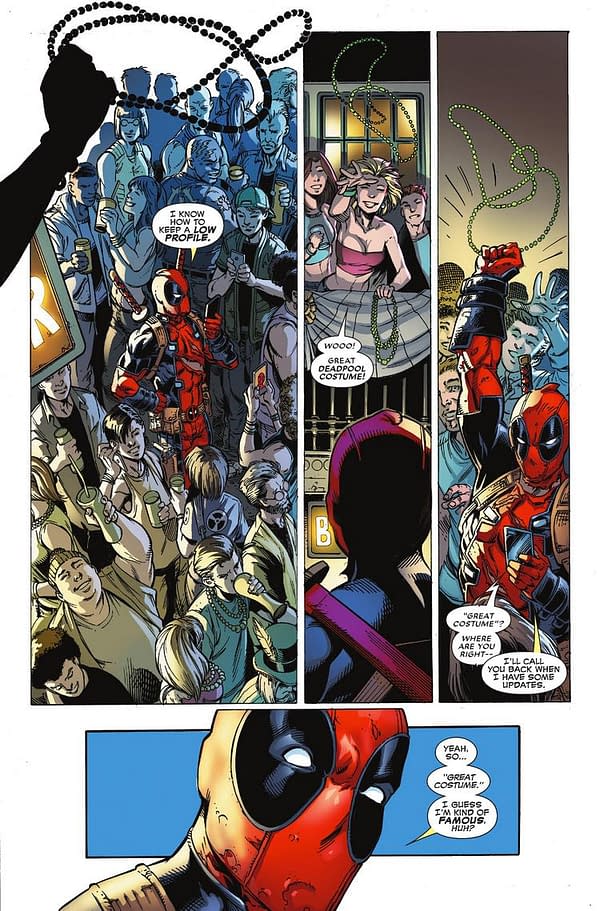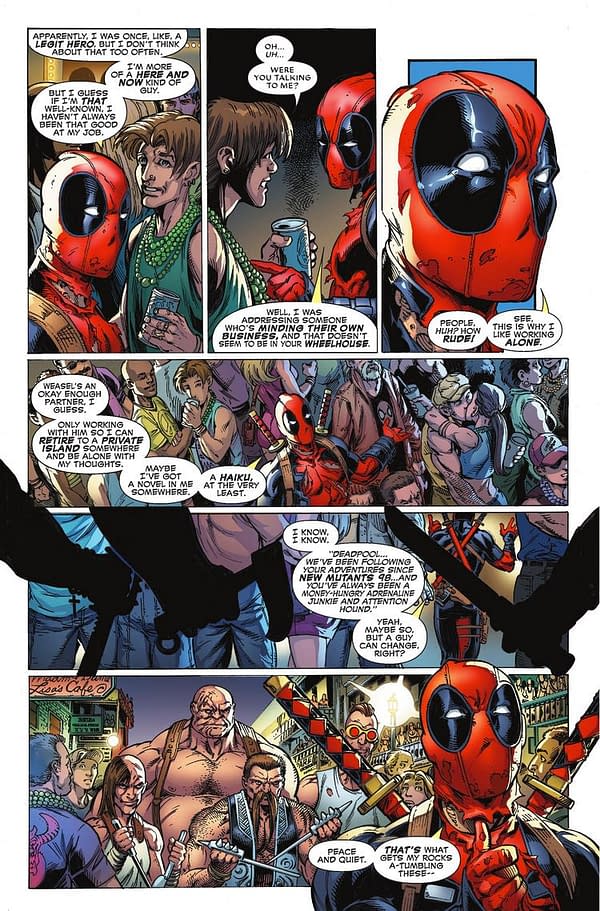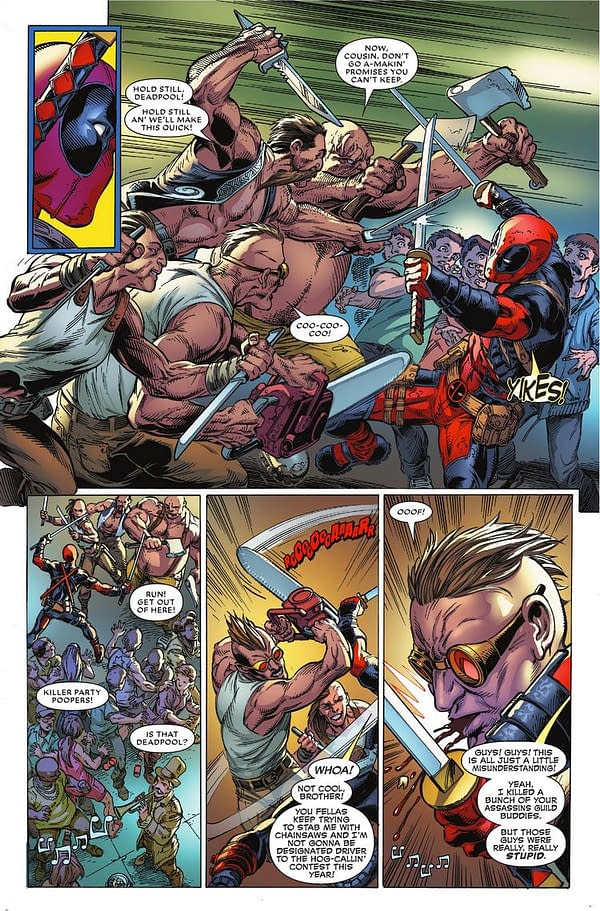 EXILES #5
SALADIN AHMED (W) • JAVIER RODRíGUEZ (A)
Cover by DAVID MARQUEZ
Character Variant Cover by MIKE McKONE
TIME TO DIE!
The identity of the Time-Eater has finally been revealed! And the Exiles have nowhere left to run. It's time for the Exiles to face down their enemy — no matter the cost. And in historic Exiles fashion, not everyone will survive. Don't miss the first arc's epic conclusion!
32 PGS./Rated T+ …$3.99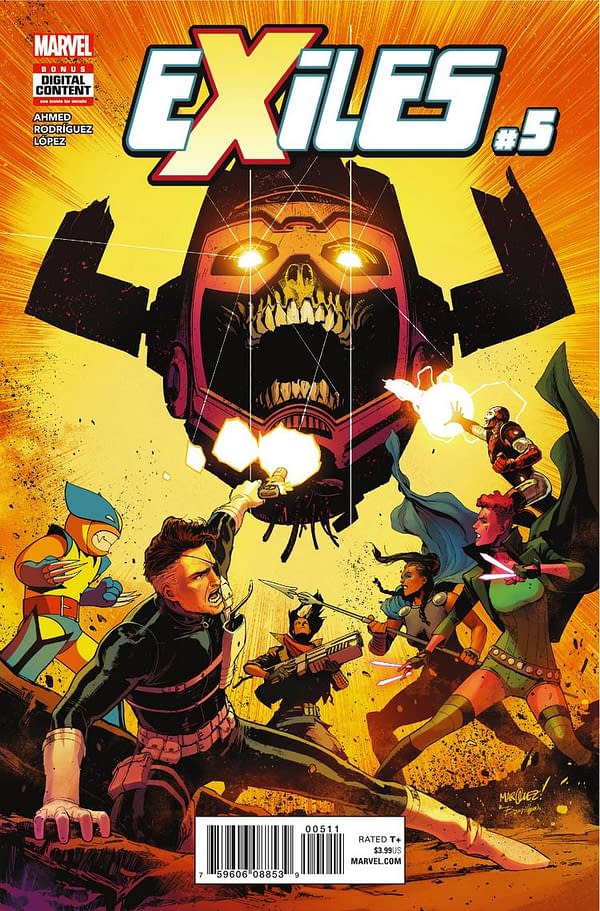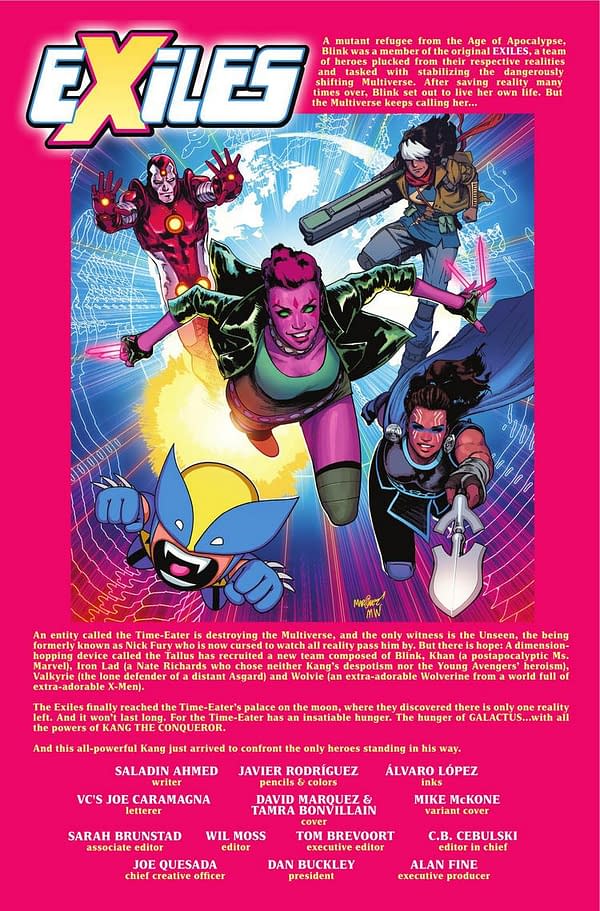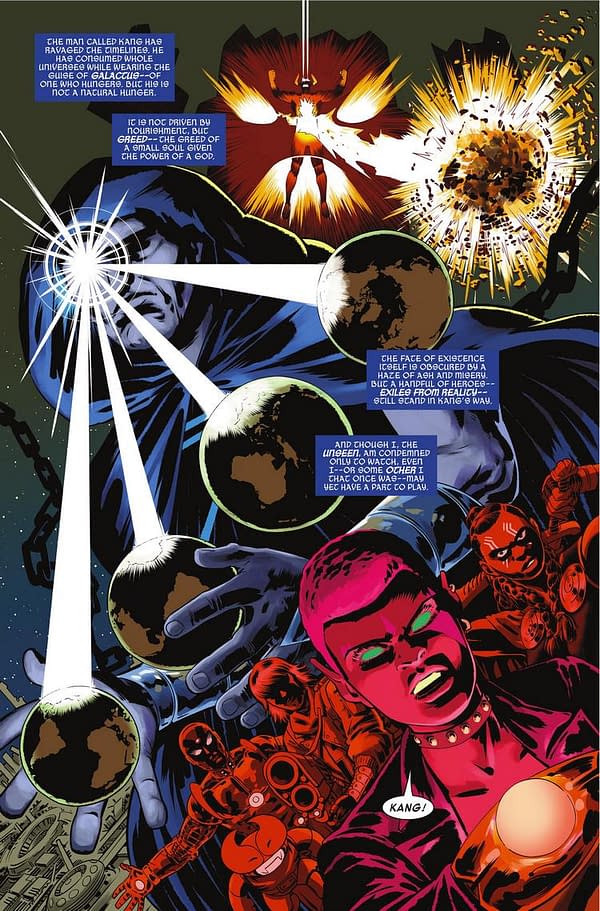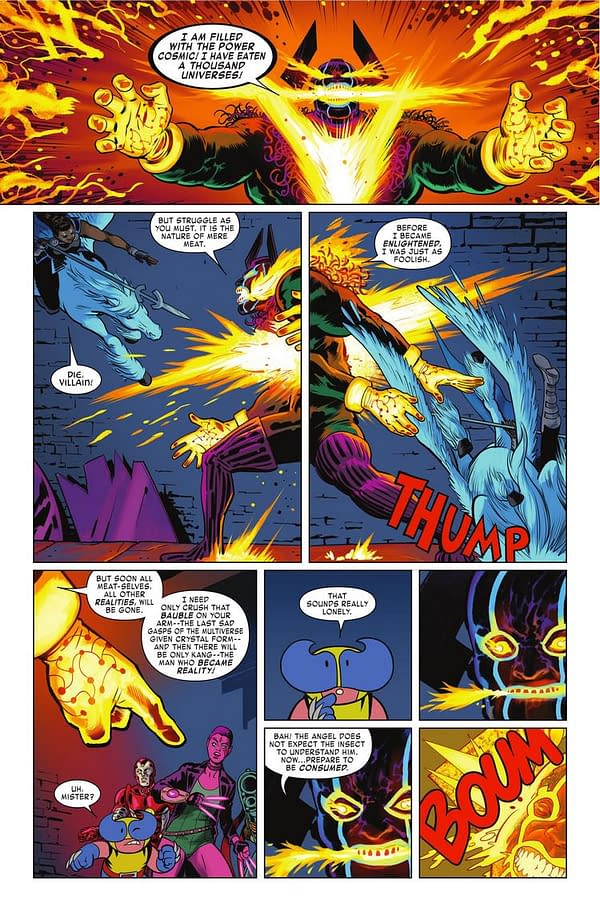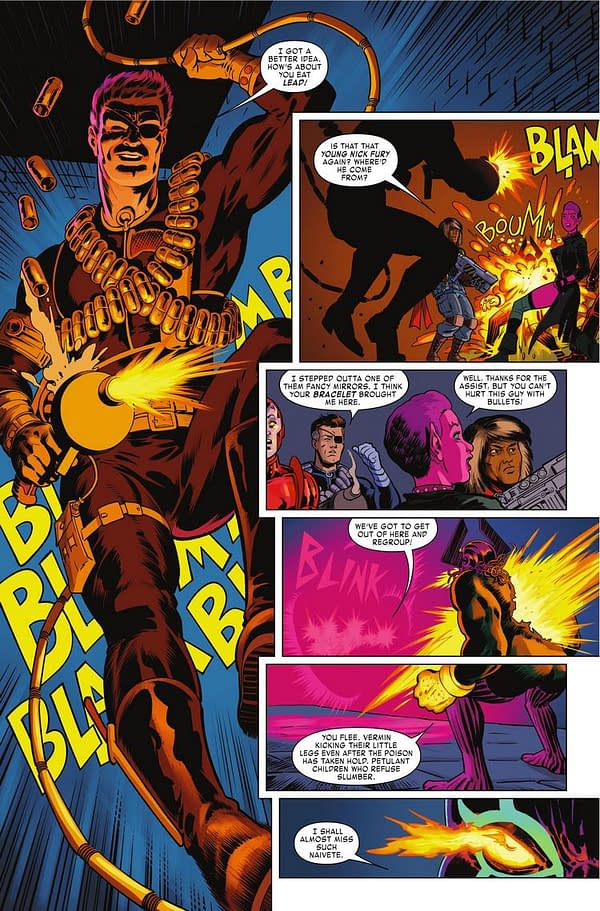 HUNT FOR WOLVERINE: ADAMANTIUM AGENDA #3 (of 4)
TOM TAYLOR (W) • R.B. SILVA (A)
COVER BY GIUSEPPE CAMUNCOLI
Variant Cover by R.B. SILVA
HAS SINISTER UNLOCKED THE SECRETS OF LOGAN'S GENES?
• The hunt for Wolverine has led his New Avengers teammates into the mysteries of the genetic codes of the heroes of the Marvel Universe… And where there's super-powered genes, you KNOW Mister Sinister is involved!
32 PGS./Parental Advisory …$3.99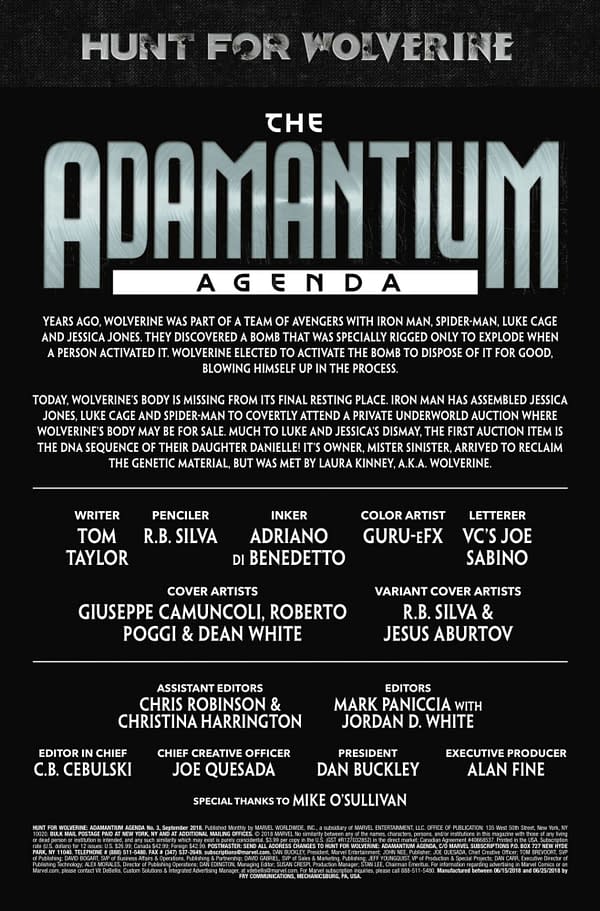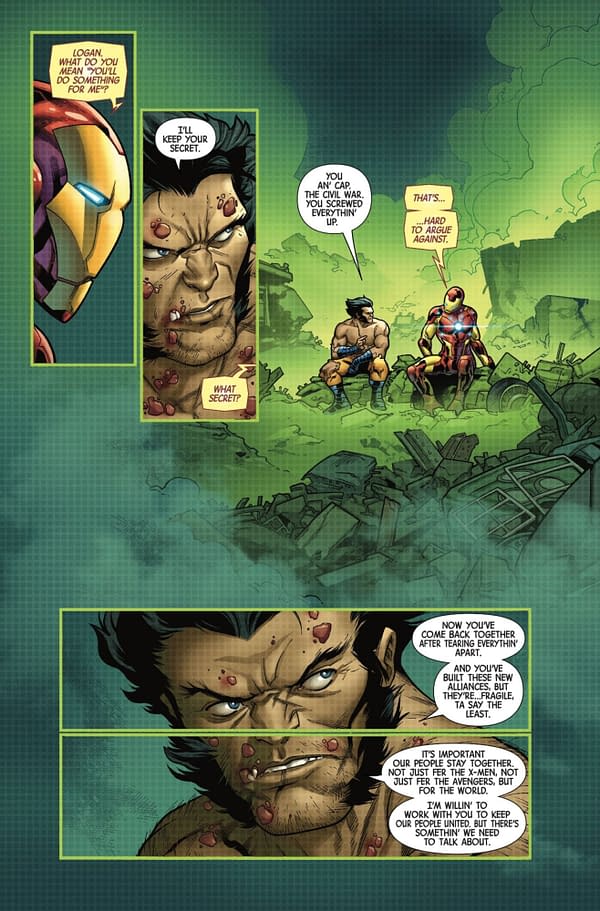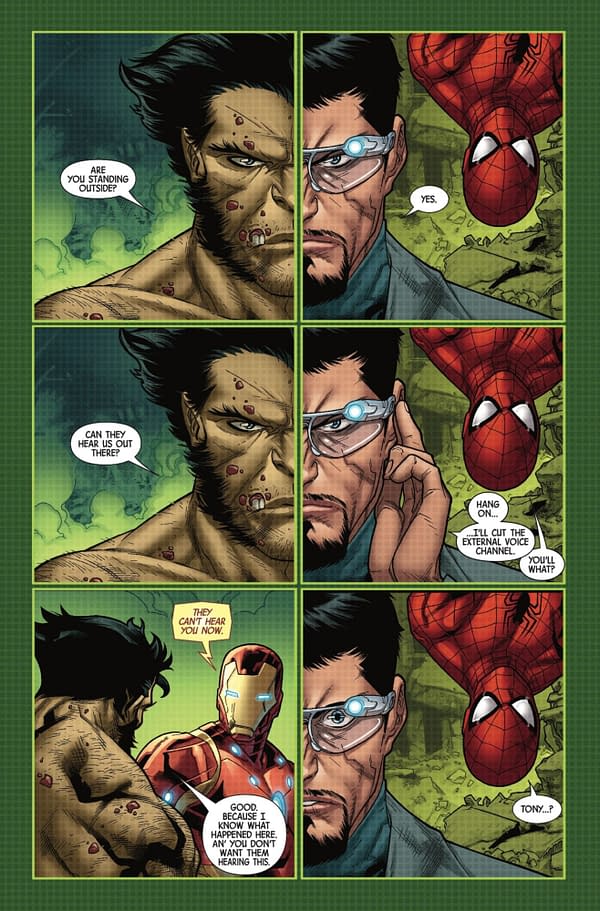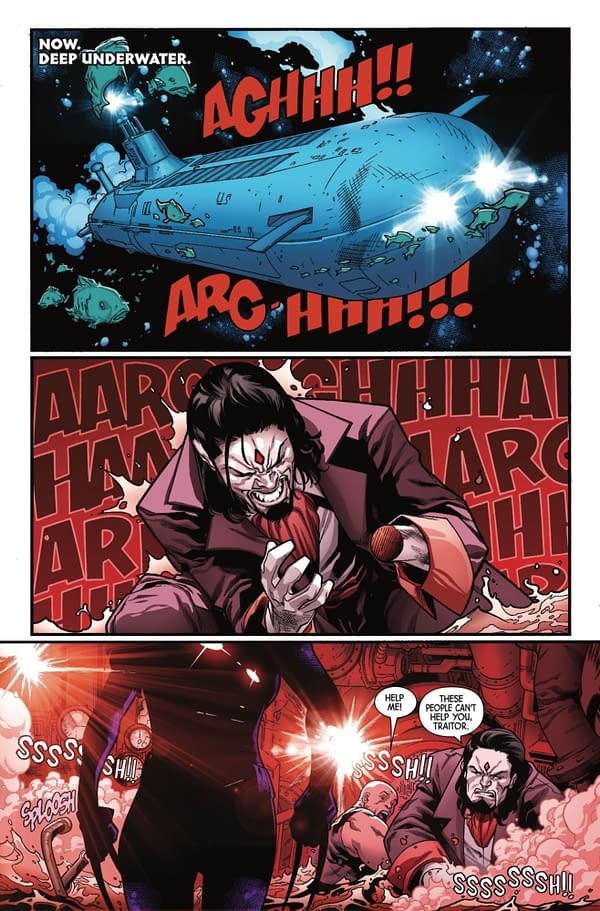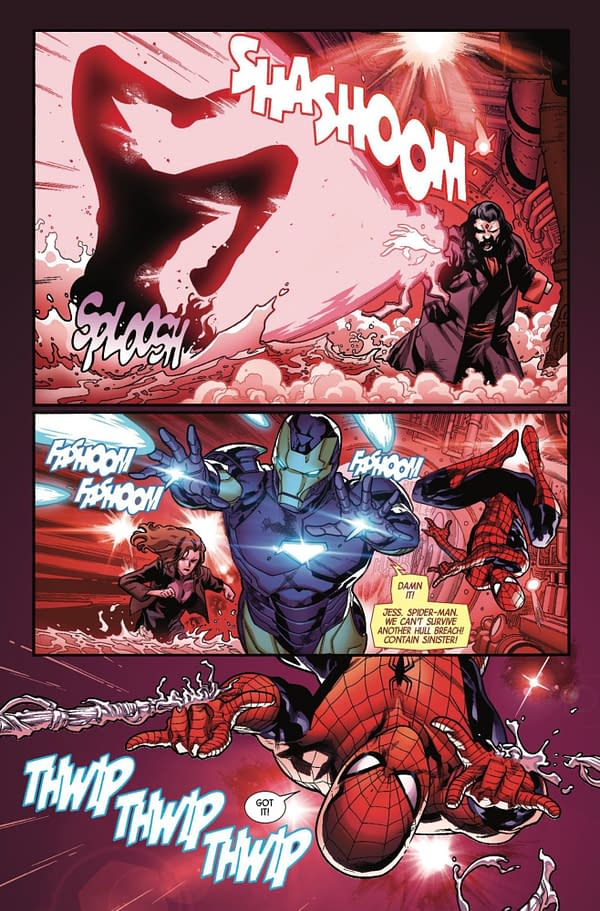 NEW MUTANTS: DEAD SOULS #5 (of 6)
MATTHEW ROSENBERG (W)
ADAM GORHAM (A)
Cover by RYAN STEGMAN
BREAKING AND ENTERING
AT THE SANCTUM SANCTORUM!
• THE NEW MUTANTS are going to rob the house of the one guy you probably shouldn't rob.
• But is what lurks inside DOCTOR STRANGE's lair more than they bargained for?
• Nightmares, evil spirits, dark magic and…questionable leftovers?!
32 PGS./Rated T+ …$3.99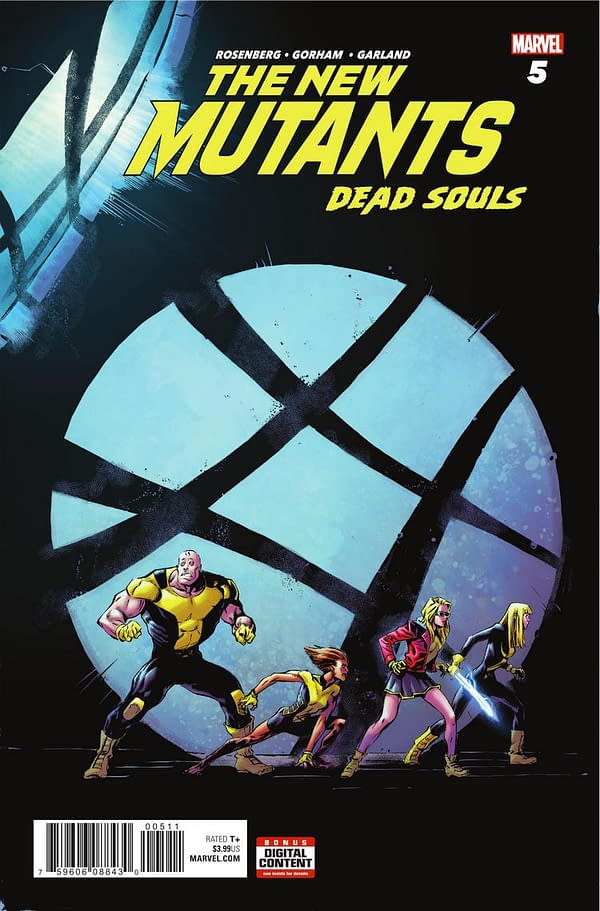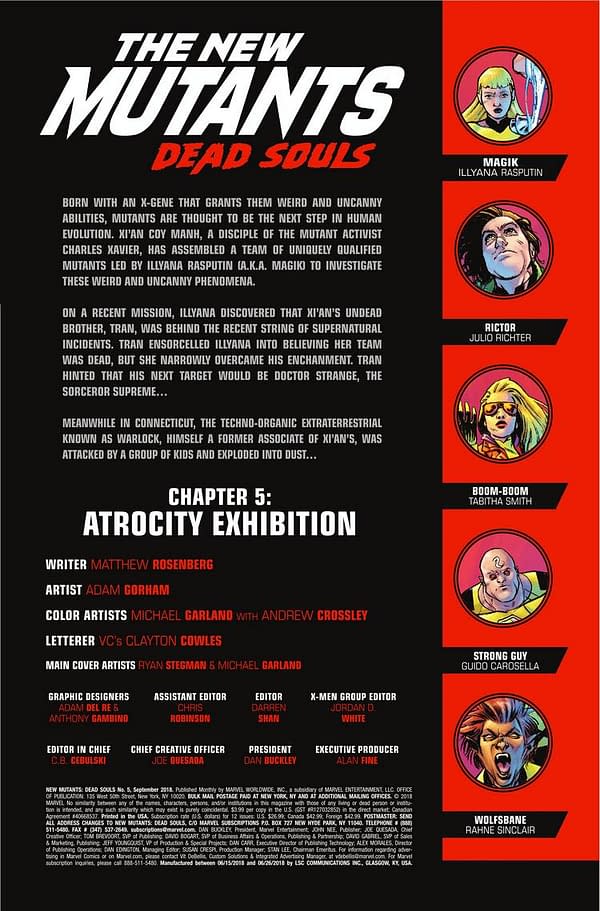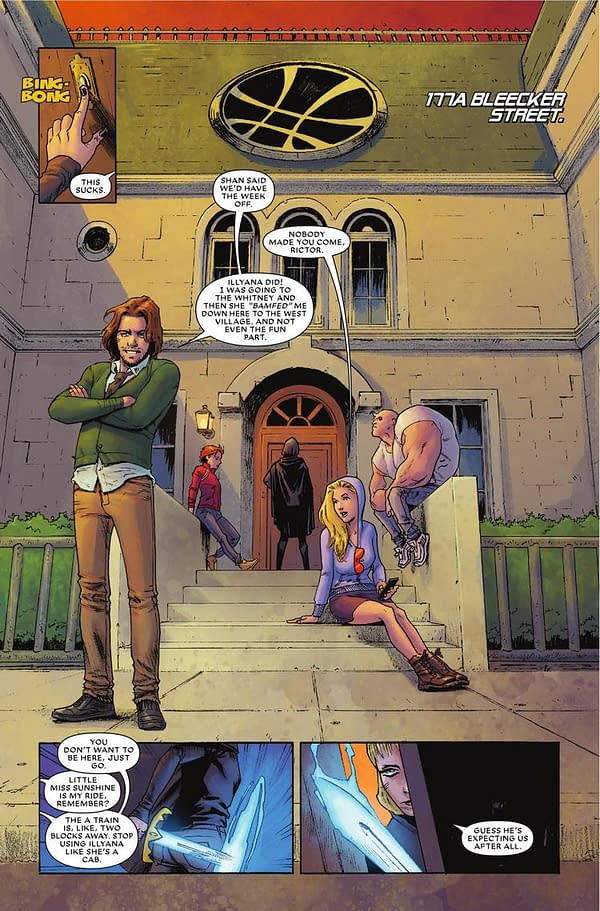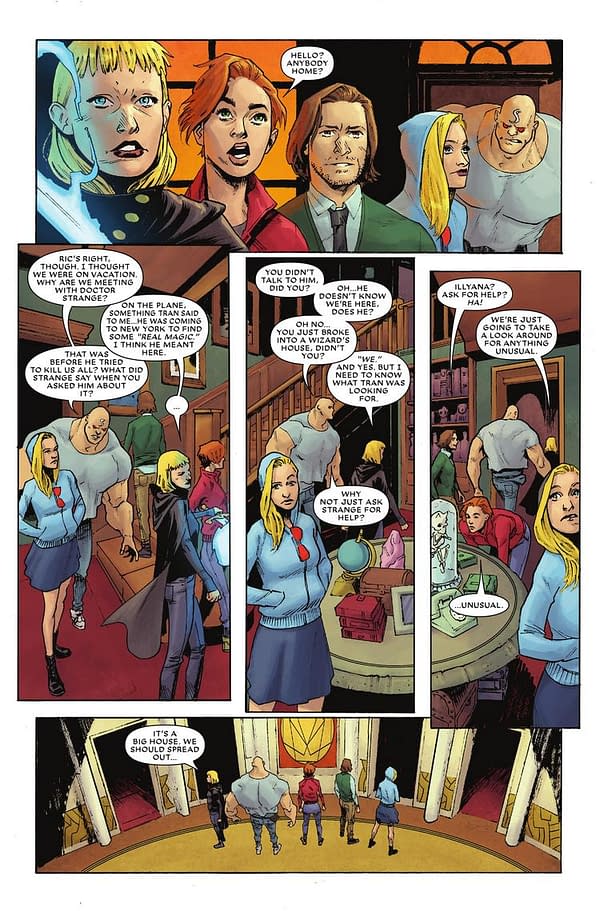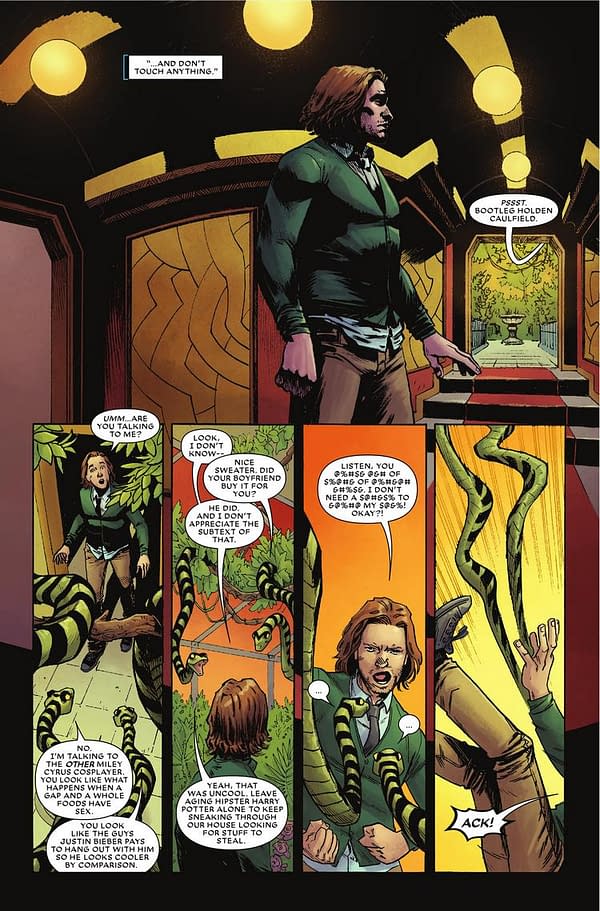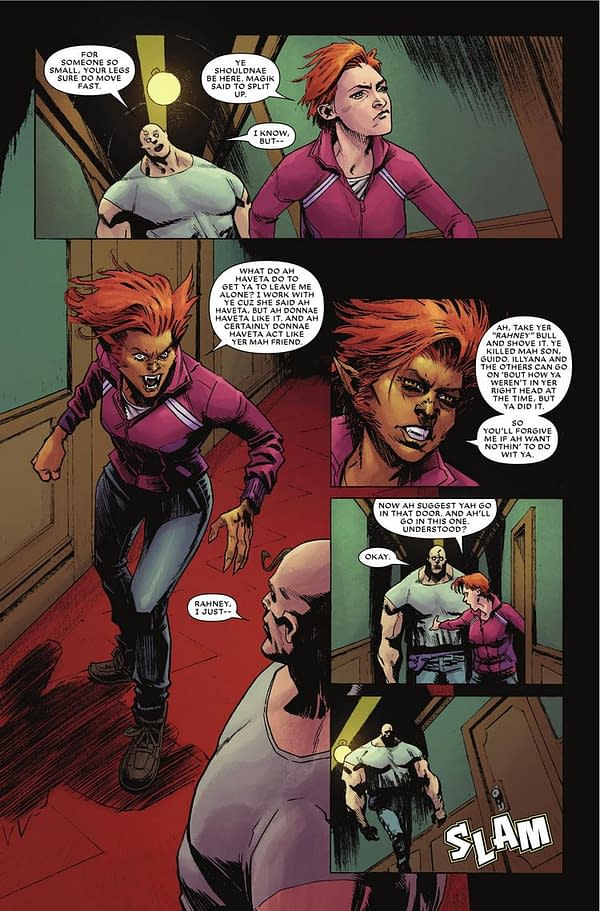 OLD MAN LOGAN #43
ED BRISSON (W)
JUAN FERREYRA (A)
Cover by MIKE DEODATO JR.
REQUIEM FOR A SHARPSHOOTER: LOGAN VS. BULLSEYE CONTINUES!
• BULLSEYE's back and he's got a score or twenty to settle.
• But this time, it's personal – and LOGAN won't stop until he sees BULLSEYE laid out on a slab.
• Who is SHADOW TRACER?! And why is she gunning for BOTH LOGAN and BULLSEYE?
32 PGS./Parental Advisory …$3.99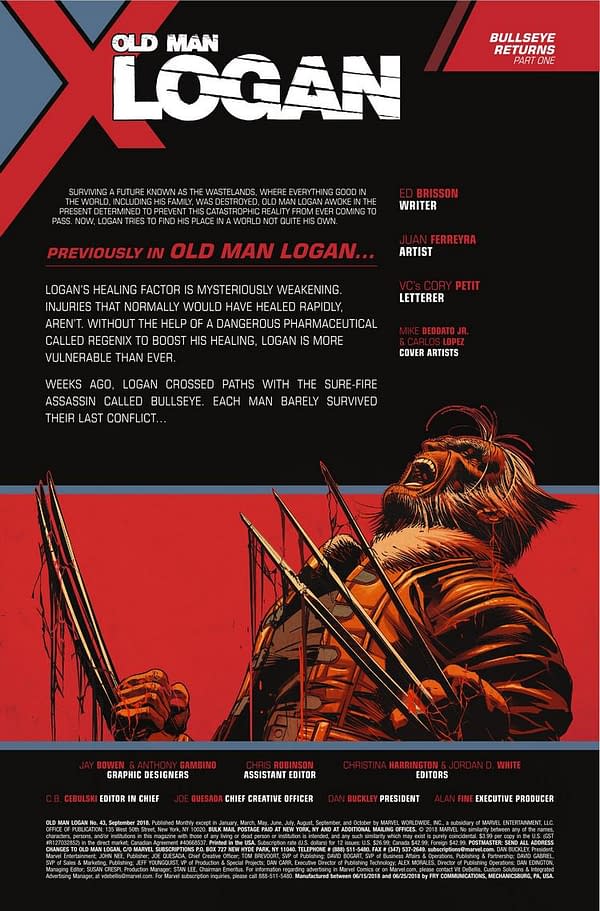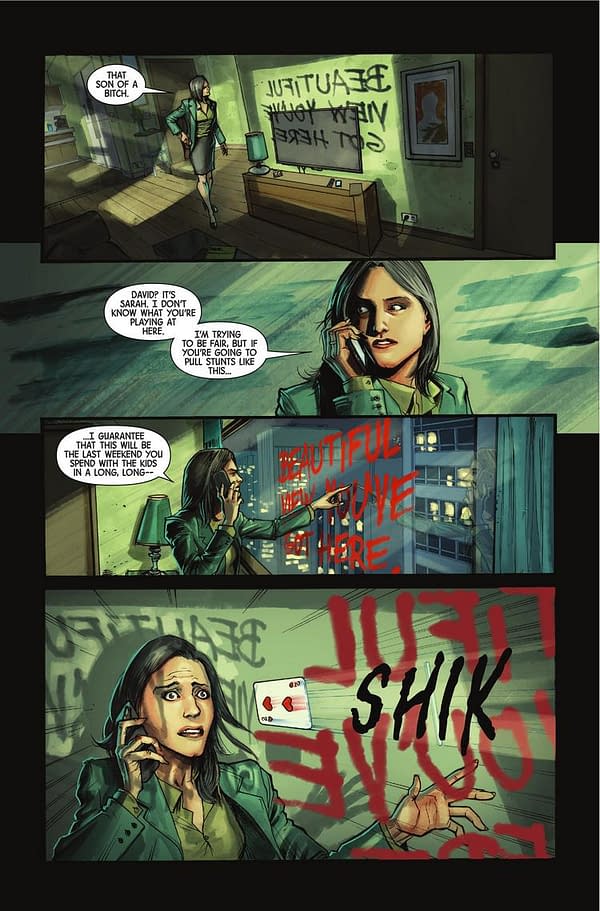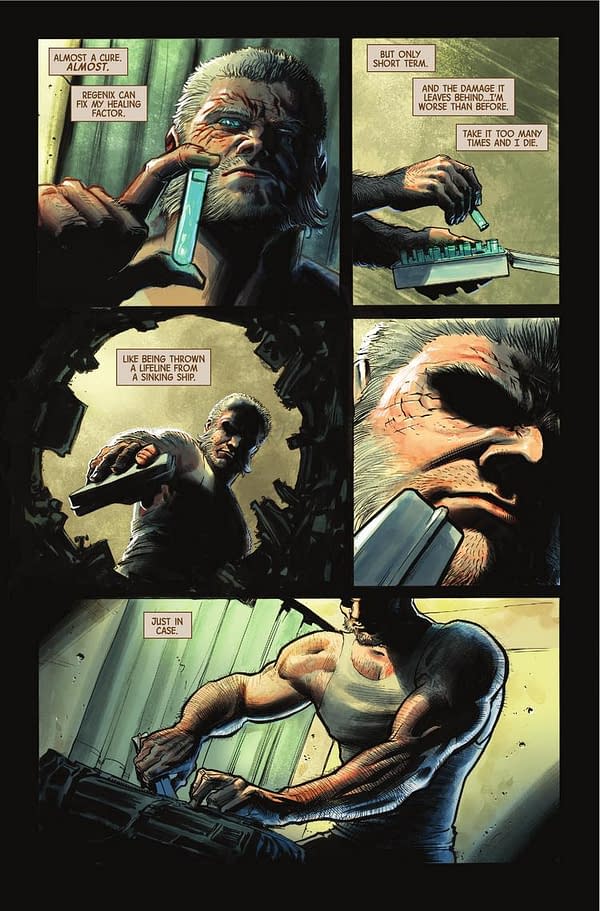 X-23 #1
MARIKO TAMAKI (W) • JUANN CABAL (A)
Cover by MIKE CHOI
Variant cover by Rahzzah
Design Variant by Mike Choi
VARIANT COVER BY SKOTTIE YOUNG
Blank Variant Cover Also Available
Cloned from a warrior, raised as a killer, Laura Kinney has gone through hell and come out the other side a hero. After a stint as the All-New Wolverine, she returns to her roots as X-23 to make sure no one ever has to go through the horrors she did. With her sister Gabby and their pet Jonathan in tow, X-23 forges her own destiny in this new series by Mariko Tamaki (HULK, HUNT FOR WOLVERINE: CLAWS OF A KILLER) and Juann Cabal (ALL-NEW WOLVERINE, ELEKTRA).
1- 40 PGS./Rated T+ …$4.99;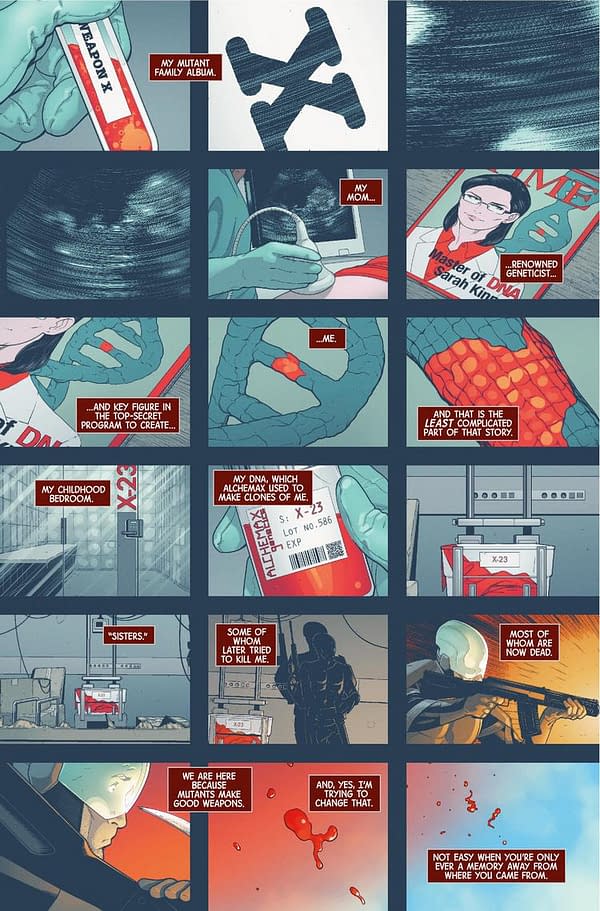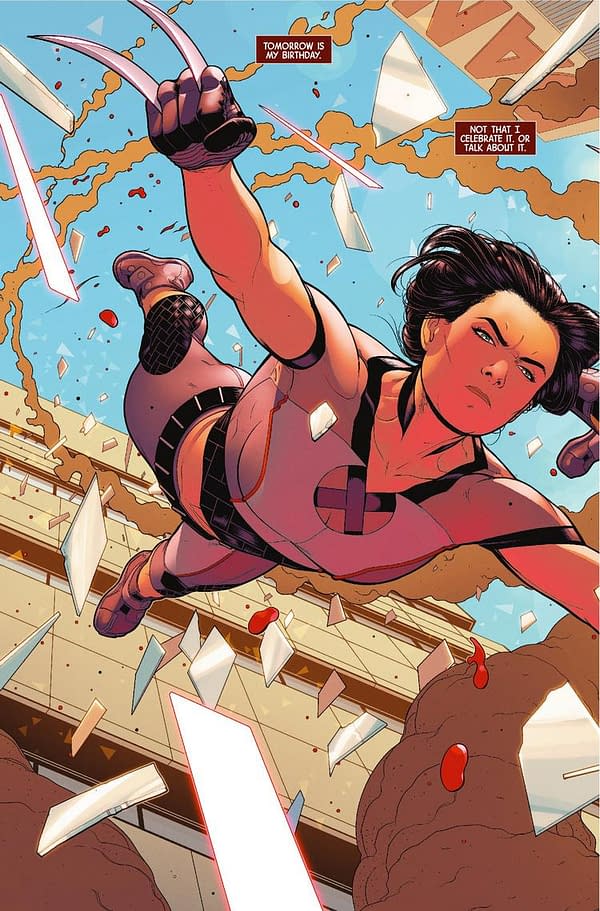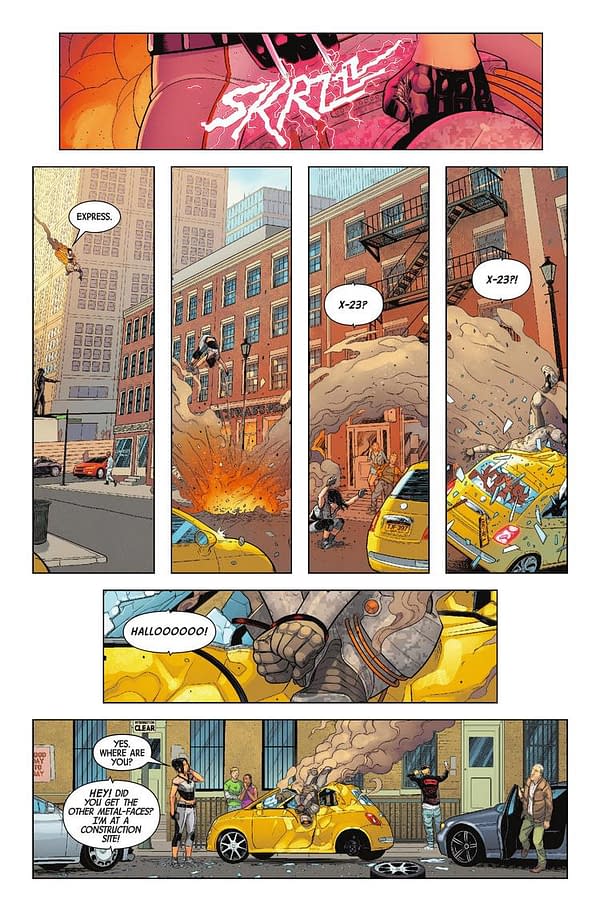 X-MEN BLUE #31
CULLEN BUNN (W)
JORGE MOLINA (A)
COVER BY R.B. SILVA
MAGNETO: HELLFIRE HUNTER!
• After the events of "Cry Havok," Magneto is on a mission of vengeance!
• His target? Emma Frost, the White Queen!
• But there's only one group who will stand in his way…
32 PGS./Rated T+ …$3.99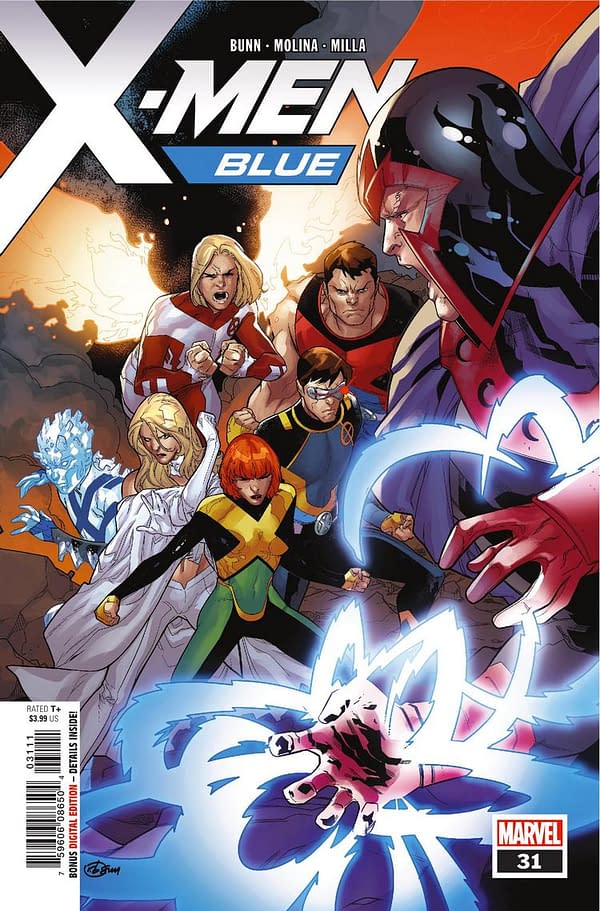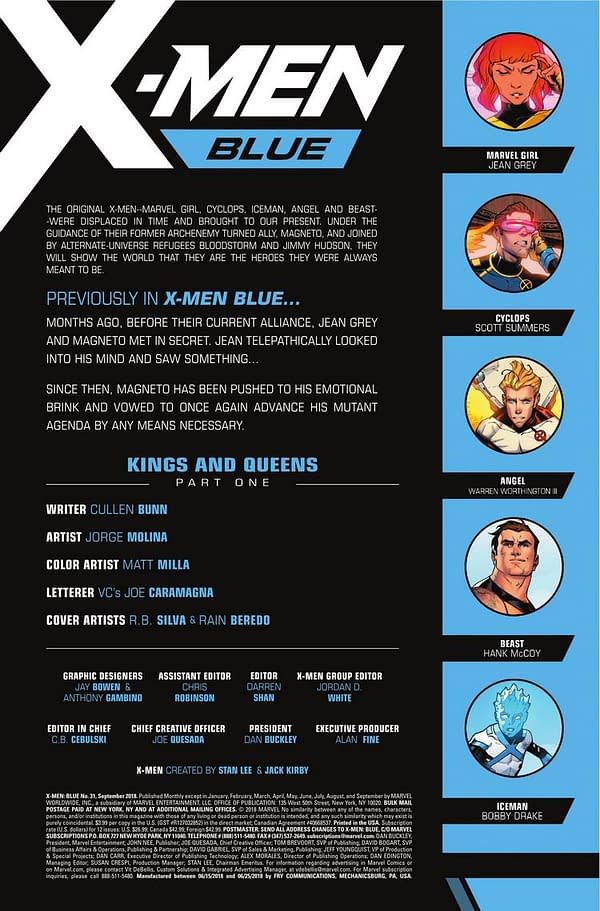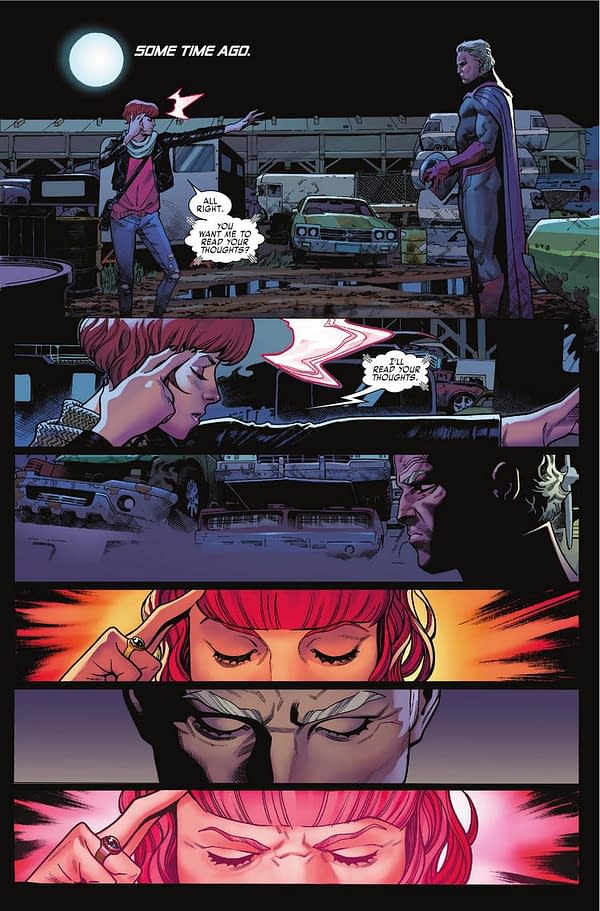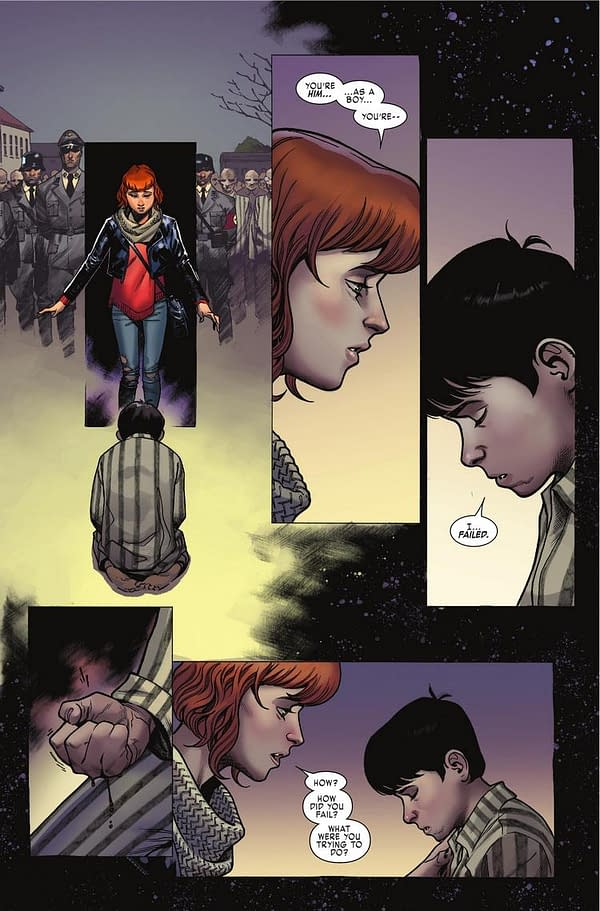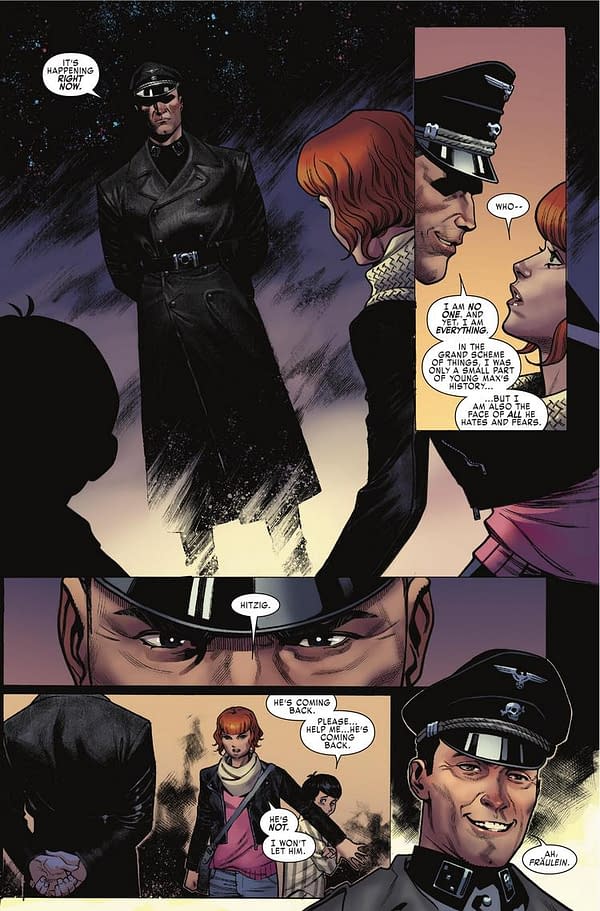 Enjoyed this article? Share it!