Avengers #3 Review: Good, but Slightly Less Good
Ghost Rider and She-Hulk have slain the swarm of giant bugs while, elsewhere, Captain America, Captain Marvel, Thor, and Iron Man are at the mercy of Loki and the Final Host. Loki intends to use the teleporter grenades Carol acquired, but Steve uses his shield to disrupt Loki's plans, teleporting Steve, Loki, and the Final Host into the sun. Meanwhile, Black Panther and Doctor Strange are on their last legs.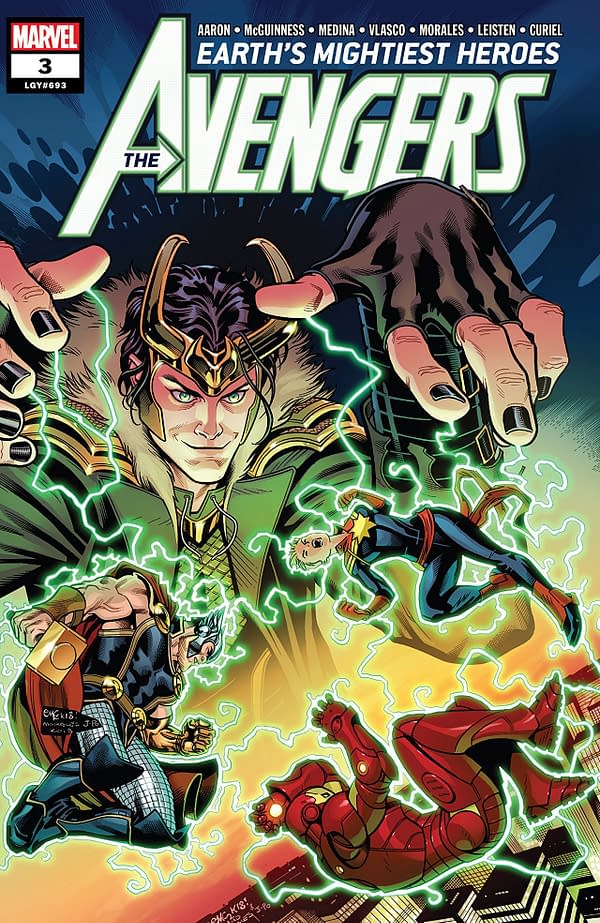 Captain America and Loki steal most of the show this issue, as a lot of the storytelling focuses on Loki explaining the purpose of he and the Final Host on Earth. The dialogue isn't consistently brilliant, as a lot of it is Loki repeating, "You don't know what's really going on here," without adequately explaining what is going on. That said, Cap gets plenty of great lines on the God of Mischief and reminds us why Captain America is great.
More of the team encounters one another, and we see more of how this team will behave. Iron Man and Captain Marvel still have ill feelings towards one another, and Thor shows more of that Ragnarok humor and charm we saw in his own book last week.
The plot doesn't advance very far, and the pacing lags a bit in the back half. That said, there are a smattering of really solid character moments. Plus, the team is just a great lineup.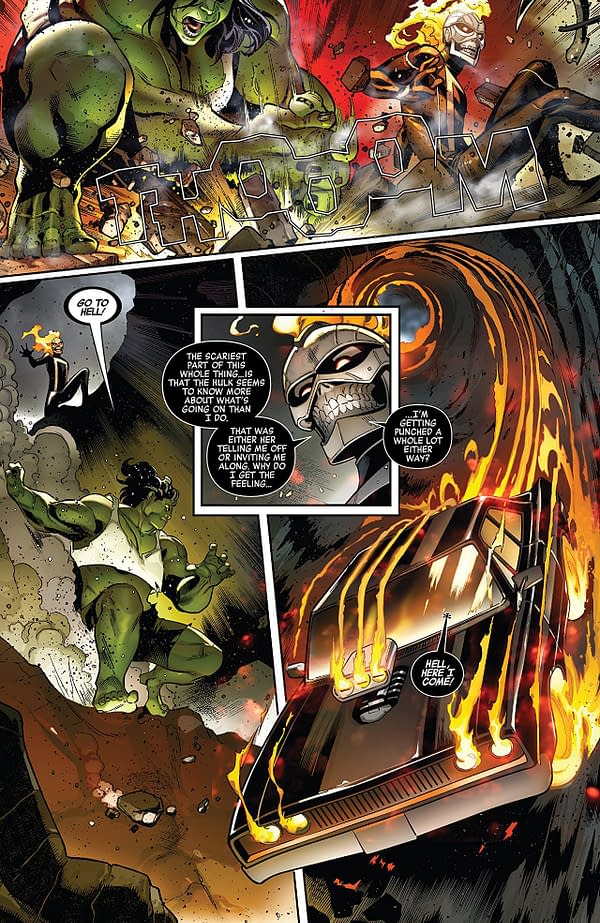 Paco Medina and Ed McGuinness split the art in this comic, and it has made me realize how similar their art styles are. However, I can't say that I love the art in this issue. It's divvied up strangely, and the detailing in Medina's portion isn't as good as usual. Some more thorough inking could have helped with that, though. David Curiel's color art livens the visuals up significantly throughout, and the overall visual product isn't outright bad at any point.
Avengers #3 is a weaker installment than its two predecessors, but it's still good. The characters have compelling chemistry, the plot is intriguing, and the art is mostly quite good. I can recommend this one easily. Check it out.