Blackwood #1 Advance Review: Familiar Premise with Great Characters and Art
[rwp-review-recap id="0"]
Blackwood is a college hidden away in a small hamlet. It teaches its students pagan, wiccan, and other esoteric ideologies, religions, philosophies, etc. A new group of students have just arrived at the college, none of whom know one another. They don't get along, but they may need one another to survive the madness of the school.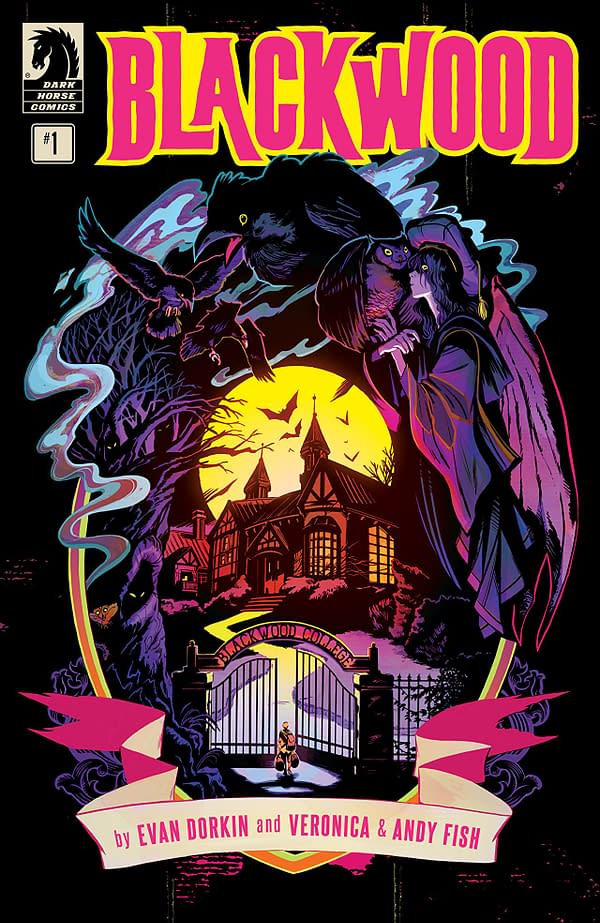 Comparisons to Harry Potter are easy and expected with a starting point like this. The similarities begin and end with the premise and sparse plot points though, as Blackwood's characters and intended audience are both older than that of J.K. Rowling's book series. Plus, Blackwood's venue is far smaller, and magic isn't an expectation of the characters or the book.
Blackwood's bad-attitude and rough-around-the-edges characters are strong selling points for the book. There are leads like Wren Valentine, Reiko Oyuki, and Dennis Wolchinski who show charm and personality in this first issue. There are some details that are a little too familiar in a high school drama setting, but the characters aren't too stereotypical.
Plus, when the expected second shoe drops in the story, it is shocking, interesting, and promising. The characters are the stronger selling point so far though, and the reader is left to look forward to where these characters go.
Veronica Fish's artwork looks really good and adds a lot of personality to the comic. Each character looks distinct, the world looks mysterious and ominous, and expression is shown well by both the body language and facial movements. The colors are bright, well contrasted, and dynamic too. The book looks great on the whole.
Blackwood #1 is a promising, fun, and intriguing first step for the series. The premise may not be the most unique, but the characters are likable and distinct enough to keep the comic interesting. The story has a slow start, but it grabs your attention by the end. This comic earns a recommendation. Check it out when it hits stores tomorrow.
[rwp-review-ratings id="0"]
[rwp-review-form id="0"]