Captain America #703 Review: The Story Comes Into its Own
[rwp-review-recap id="0"]
Jack Rogers has unintentionally reawakened the Red Skull, and, even worse, Schmidt has the power of a Cosmic Cube running through his veins. Jack is no fighter, so he does what he can. Jack tells the Skull of the Kree incursion into Earth governments, and the two spread the word of the Kree conspiracy with the public. However, the Kree will not go down without a fight.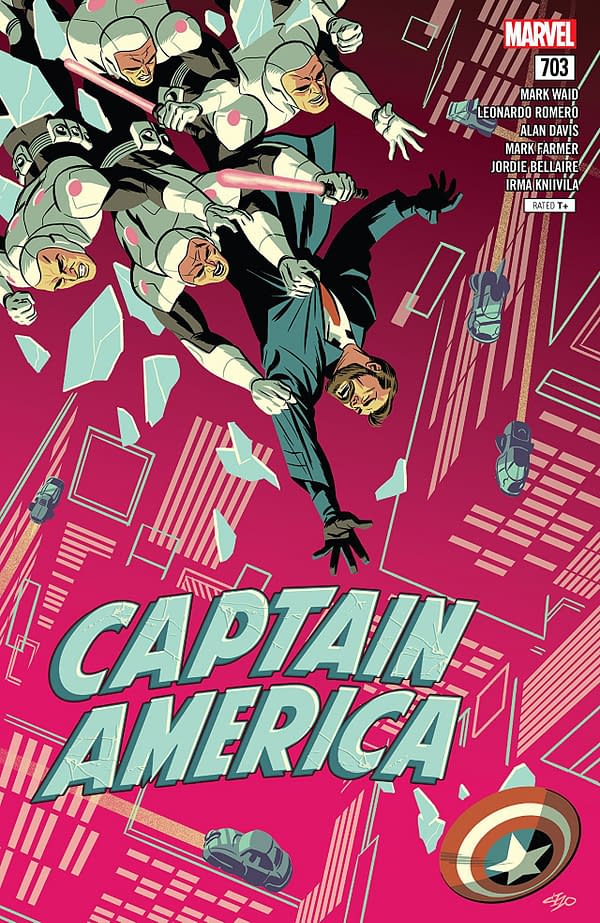 This future plot is coming into its own with this issue, as we finally get a grasp upon what drives the character of Jack Rogers forward while he stares into the face of evil itself.
Playing the Red Skull against the Kree is cool development for the story, and it makes sense from Jack's position.
There is a lot of summarized plot advancement in this comic, which I generally think is a shaky premise on principle. It doesn't kill the tension or forward momentum of the story, but it does leave you feeling more disconnected from events. I get that the comic is trying to truncate details that don't directly involve Jack Rogers, but it still feels a little cheap.
That doesn't kill the book though, which is an overall tense and compelling read with a likable and interesting lead in Jack.
I'm still unsure of the reason for the Captain America segments dropped in through the comic, but they are among the best parts of the comic in this issue. As such, I can't complain too much about them.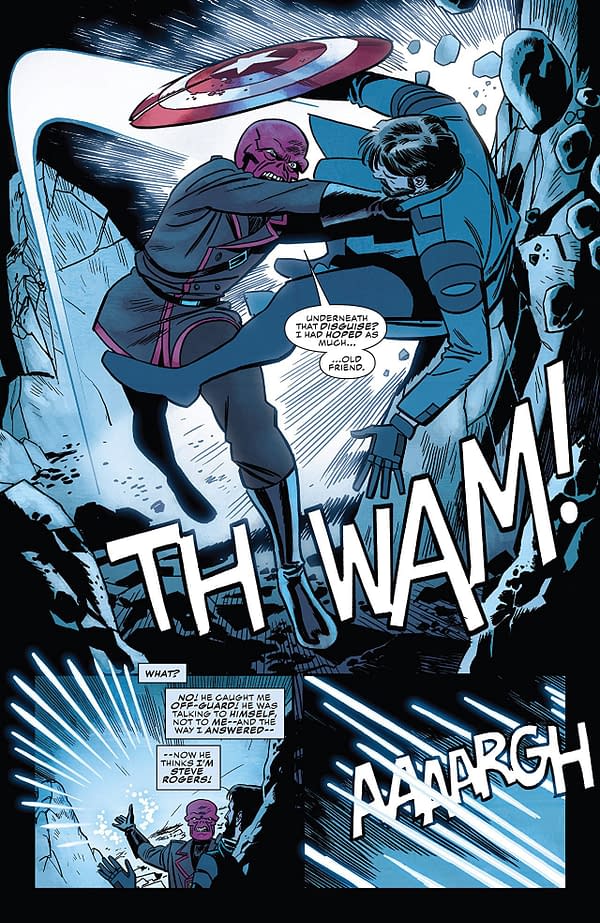 Leonardo Romero is joined by artists Alan Davis and Mark Farmer in this issue. Romero is still a powerhouse artist who performs excellently in this setting, though the Red Skull does look off in some panels. Davis and Farmer bring a classic aesthetic to their parts, and it fits Captain America very well. Jordie Bellaire and Irma Kniivila contribute the color art, which is bright, lively, and well balanced too.
Captain America #703 is easily the best issue of this story arc and hopefully signals a turning point for the better in Mark Waid's final tale in the series. It's fast-paced, Jack Rogers has come into his own as a protagonist, and the artists contribute great work. This one earns a recommendation. Check it out.
[rwp-review-ratings id="0"]
[rwp-review-form id="0"]