Comic Book Wins and Losses, Week of March 14th, 2018: Infidel Explodes Onto the Scene
It's time for the next round of wins and losses from across the comics industry this past week. As always, there were some really good releases and lacking. Let's sort out the out now. Here we go: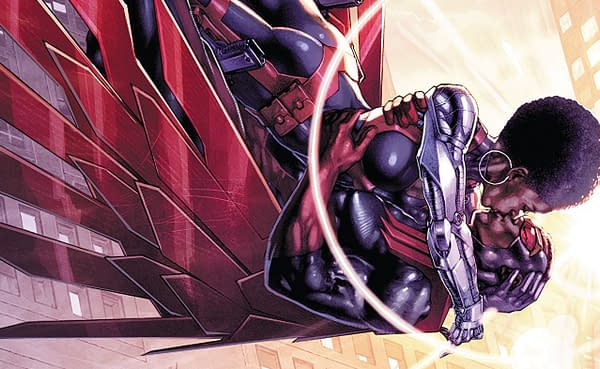 Win: Falcon #6 Brings Sam and Misty Knight Back Together
Misty Knight returned to Rodney Barnes's Falcon this past week, and the two have a lot to work out. Sam and Misty have drifted apart in the last few months, and this issue is willing to acknowledge the complexity of adult romantic relationships. It's still balanced with some solid action sequences brought to life by Sebastian Cabrol and Rachelle Rosenberg. Also, Misty Knight is just plain amazing, so it's nice to see her back.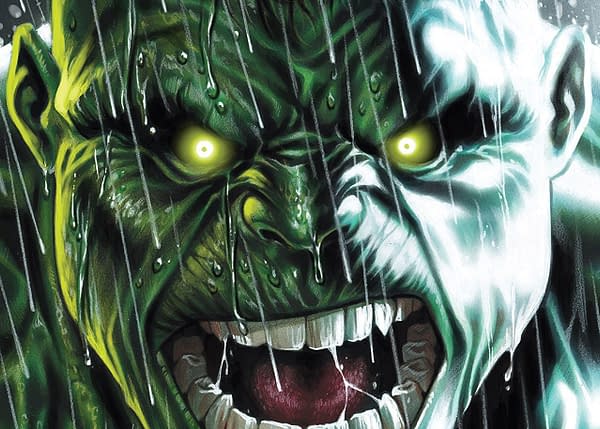 Loss: Avengers #684 Resurrects the Hulk, but the Plot is Still a Titanic Wreck
No Surrender has made it hard to be an Avengers fan, because following a weekly $3.99 minimum comic is a crappy thing to ask of your readership. However, I picked up the book again with the return of Bruce Banner's Incredible Hulk. While it was nice seeing the Jolly Green Giant, the plot of this book is an impenetrable mess of characters, plot lines, and unanswered questions. Joe Bennett and Paco Medina's artwork gives the comic something worthwhile, but this book was massive letdown.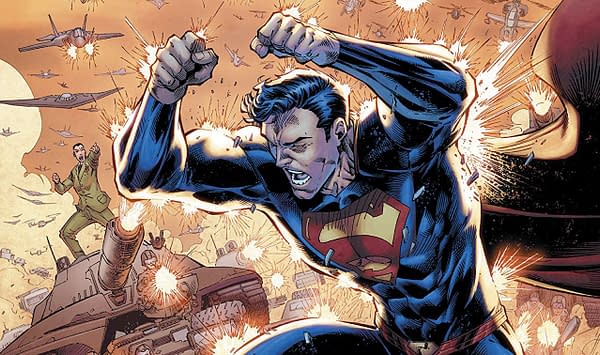 Win: Superman: Action Comics #999 Puts Out a Another Memorable Issue Before #1000
Superman: Action Comics #999 works to bring Lois and Sam Lane back together while Superman tries to rehabilitate Cyborg Superman in true Superman fashion. Clark's compassion and idealism are what most make the comics for me, and this is one issue that will certainly stick with me.
Loss: VS #2 is a Complete Mess
VS #2 only worsened the problems of the first installment. The plot lacks direction. While Ribic's artwork is good, the visual design is overdone, each character is covered in ill-defined future tech, and the main character is dull and unengaging. This one really disappointed me.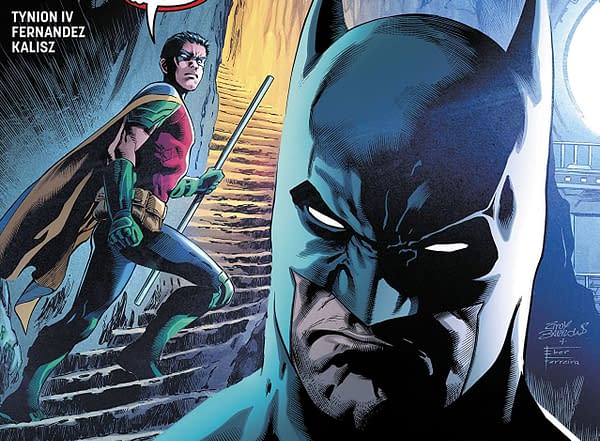 Win: Batman: Detective Comics #976 Continues to Ramp Up the Drama
Detective Comics #976 ramps up the conflict between Batman and Red Robin, and the Knights Program looks doomed. James Tynion IV looks to be flipping the table on what he's set up for the series. The character drama is enthralling in this book, and Javier Fernandez and John Kalisz's art adds a lot.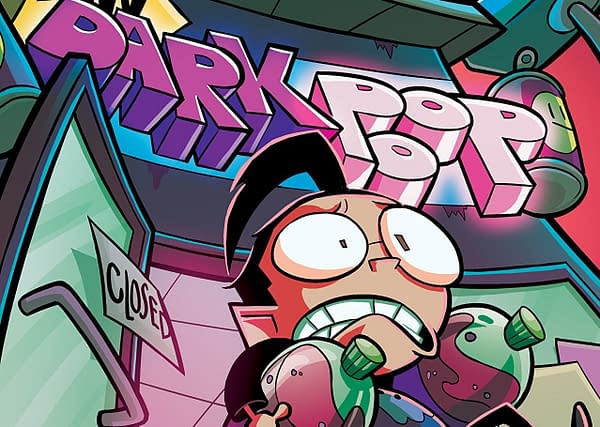 Loss: Invader Zim #29 Lacks in Comedy
While my love for Invader Zim is immense, #29 devolved into just making jokes about how ridiculous its own premise is. While it is ridiculous, it would help if the material expanded beyond that one joke and the repetition of the word "Poop" in different flavors.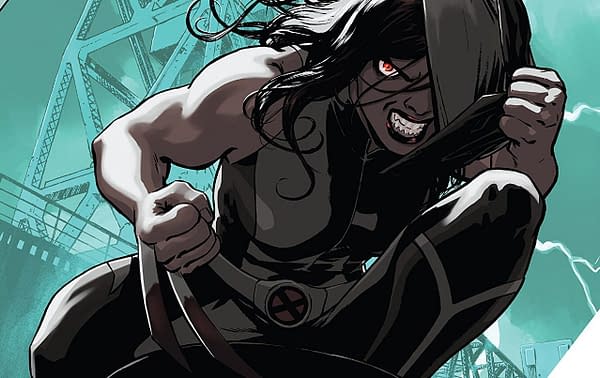 Wins: All-New Wolverine #32 Balances its Tone While Still Being Fun
Sometimes, making your hero someone trying to make amends for their past while punishing absolutely awful people simply works, and All-New Wolverine #32 accomplishes that one in spades. With some nazi-stomping, a solid sense of humor, and an impressive management of tone, Tom Taylor delivered one of the best issues of this series in this installment. Djibril Morissette-Phan and Nolan Woodard deliver on the artistic end of things, and this comic was easily a highlight of the week.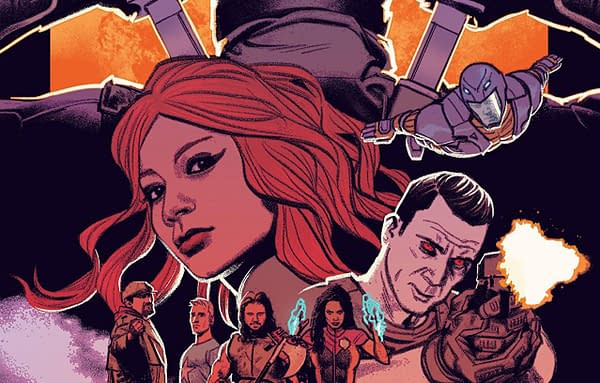 Loss: Ninjak vs the Valiant Universe #3 Slips Back to Mediocrity
The second issue of this crossover managed to impress with a lot of action and fun, but this was mostly accomplished by a lack of text and dialogue. The bad dialogue returned with this one, and it, along with some questionable plot contrivances, kills this issue. Joe Bennett provides some good artwork here too, but it's not enough to save this book.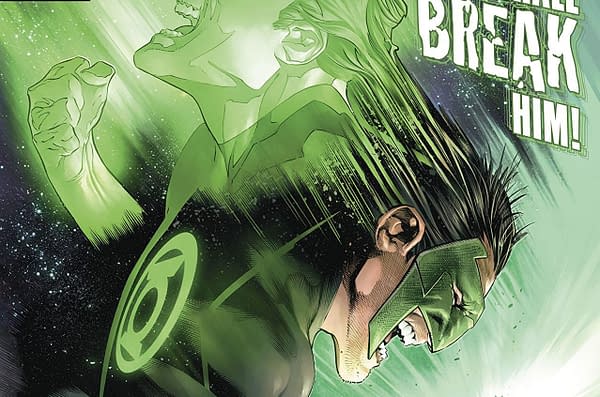 Win: Hal Jordan and the Green Lantern Corps #40 is Fun Again
Hal Jordan and the GL Corps #39 was an uncharacteristically text-heavy and slow installment of the Robert Venditti series. Thankfully, the fun returns in this book, and we get to see an army of Green Lanterns challenging the Zod family, brought to life by Rafa Sandoval, Jordi Tarragona, and Tomeu Morey's incredible work.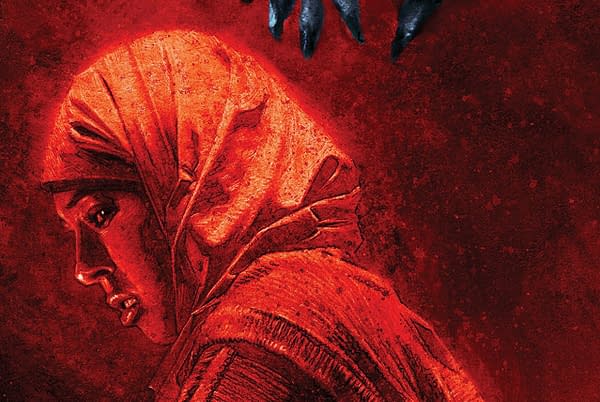 Win: Infidel #1 Achieves Beautiful Social Horror
Pornsak Pichetshote made his writing debut this past week with Infidel #1. It's a tense and grounded social horror that brings back memories of Jordan Peele's Get Out. Protagonist Aisha is an engaging and layered character, and mother-in-law Leslie has the potential to be a very memorable antagonist. Put the art of Aaron Campbell and Jose Villarrubia, and you have an absolutely enthralling opening book. It wants to remind you that Muslims are indeed people, so it will undoubtedly stir some controversy.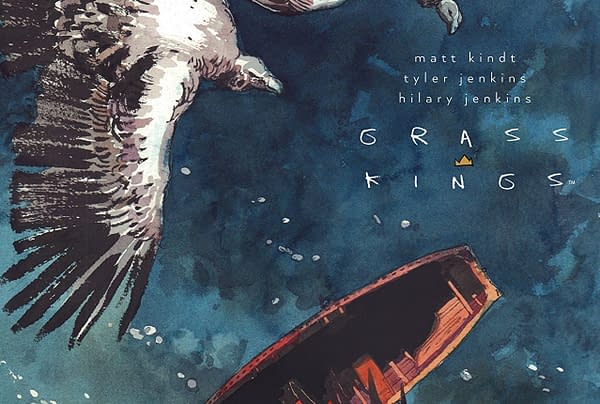 Win: Grass Kings #13 Leaves You With a Lot to Think About
Grass Kings #13 kicked things up a notch with the federal government launching an assault against the Grass Kingdom. It also leaves you a lot to think about in terms of the Kingdom itself and how it relates to the world around it. The action is intense and compelling on its own. Matt Kindt, Tyler Jenkins, and Hilary Jenkins do some great work here.
And that's it for another week of wins and losses from the comic industry. We'll be back soon to take a look at the week ahead and which comics will be worth checking out!