I swear, this will stop getting later and later. Solicits and other distractions late last week prevented me from getting to this sooner. Plus, I had to get around to reading other publisher's comics lest I would be forced to unfairly leave them off the list again. Plus, with the week Marvel just had, I needed more winners than losers to take the edge off.
Now, without further ado: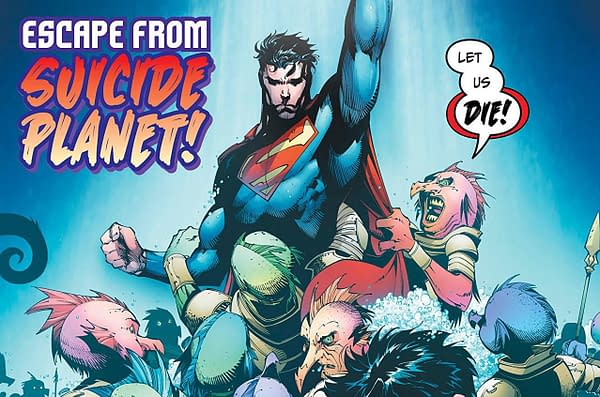 Win: Superman #41 and Its Complexities.
A subset of very cynical people are prone to scoff at the idea of Superman being able to bring any complexity and nuance to a story that is still pondering the idea of right and wrong. Superman did just that this week and with none other than James Robinson, a writer prone to adhering to stock superhero structure to a fault. Despite that reputation, Robinson rolled out a narrative that ponders how far a hero should go to save lives, and it doesn't take the easy way out.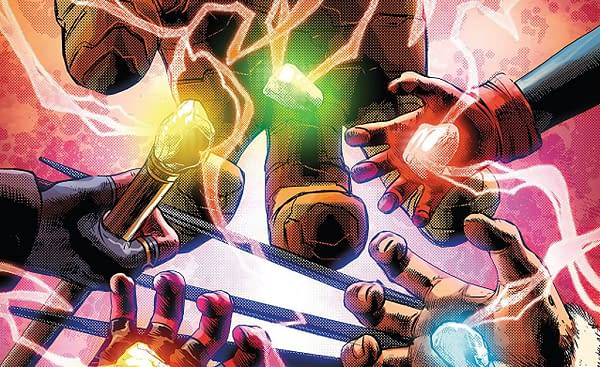 Loss: Infinity Countdown: Prime and the Case of the Spit-Roasted Eyeball
Infinity Countdown: Prime was a shockingly awful read. Beyond any astonishing editorial oversights in regards to reeling in the otherwise talented Mike Deodato Jr.'s gore-filled work in this tie-in, this book only has meandering and repetitive exposition to offer its readers. While it's cool to see the likes of Adam Warlock and Adam Magus brought back to the spotlight, this book is more boring than anything else. Plus, the extended scenes between Wolverine and Loki feel unnatural as hell. This doesn't bode well for this latest Infinity excursion.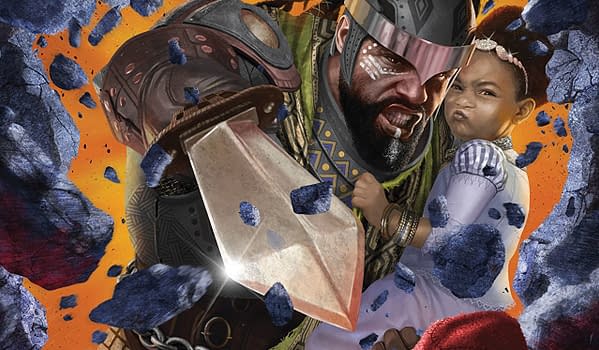 Win: Luke Cage #170's Beautiful Finale
Not all of Marvel's output bore sour fruit this past week, and one of the brightest books from the House of Ideas was the heartfelt finale to David F. Walker's Luke Cage. A self-proclaimed send up to an old Uncanny X-Men issue and The Princess Bride, this chapter of the Power Man has him weaving a fantasy superhero tale with his child, the future Captain America of 20XX, Danielle Cage. It's an endearing, funny, and sweet tale. If Luke Cage must end, then at least it ended like this.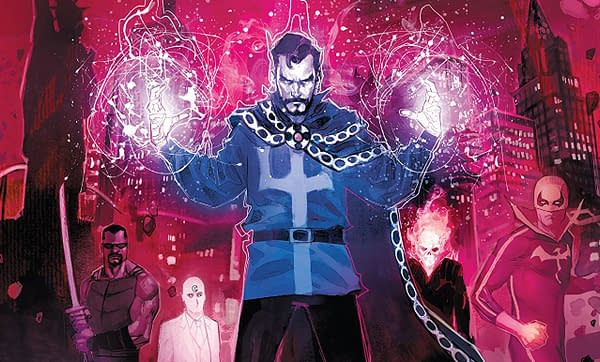 Loss: Doctor Strange: Damnation- He Just Makes Everything Worse
In addition to making this story a follow-up to Secret Empire, Nick Spencer, in his collaboration with Doctor Strange scribe Donny Cates, has decided to revive his famed story by weaving a conflict in which our heroes have once again ruined the lives of so many people. With his powers returned, Doctor Stephen Strange decided to resurrect half of Las Vegas, both the population and the city itself. This was done without consideration or asking anyone else's permission or advice. He just does it, Mephisto arrives, and this city, which already lost much of its people to Hydra, burns with demons and, well, damnation. Another Marvel story intended to make you hate your heroes, Damnation succeeded in being the other big disappointment for the week.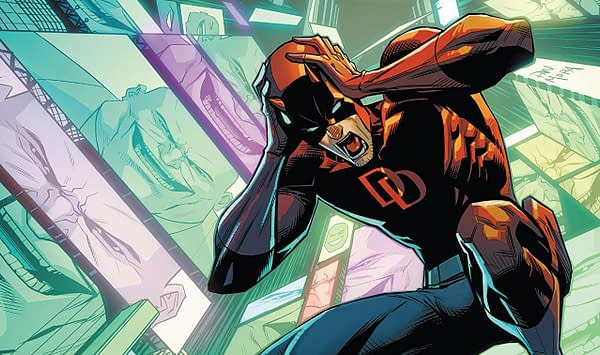 Win: Daredevil #599 Isn't Just Biding Time for #600
Not content to just sit back and wait for the milestone to come to them, Charles Soule and Ron Garney are putting in the effort to keep the Man Without Fear's title compelling all the way to #600. This issue plays with Hornhead's powers to show how traumatizing the Fisk Administration is becoming for Matt Murdock. Plus, we get some introspection into Fisk himself and Blindspot, and Muse is being made into a real bogeyman of the like few villains could even dream. Garney's artwork is becoming one of the definitive Daredevil styles.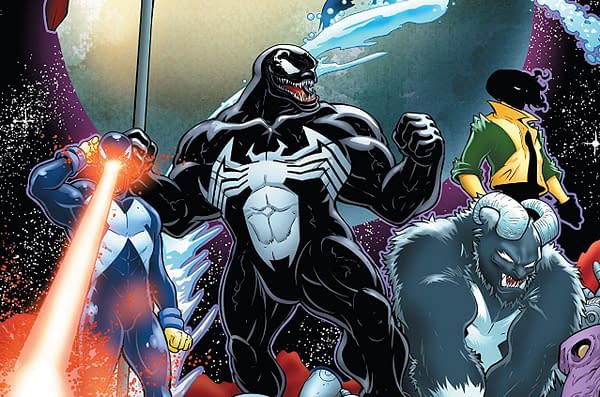 Loss: Venom #162 Is Another X-Men: Blue Issue
Cullen Bunn was given the reigns of Venom this past week to continue its crossover with X-Men: Blue , "Poison X." This issue had half a plot, an increasingly insufferably antagonist, and was only saved from complete self-destruction by the art of Edgar Salazar and Ario Anindito. The dialogue was pretty dire in this one too. Were I not being paid to read such things, I would drop this like a led balloon.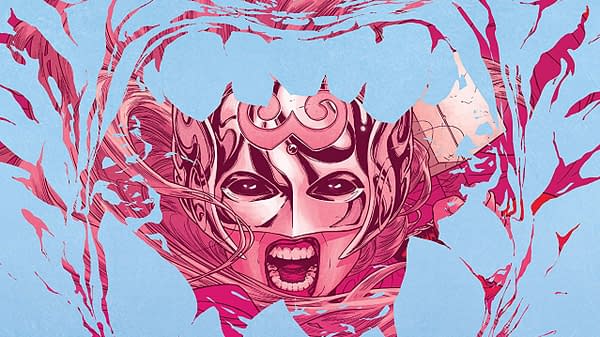 Win: Thor #704 and the Ballad of Jane Foster
Jason Aaron's Thor does it again with an epic issue of heartbreak, war, and dire decisions. While the Odinson and Odin himself battle the Mangog, Jane Foster reflects on the great losses of her life and what being alive really means to her. Overhearing that Asgardia is hurtling into the son due to the Mangog's actions, she must decide if she will pick up Mjolnir once more. Plus, Russel Dauterman and Matthew Wilson make it such a gorgeous book to boot.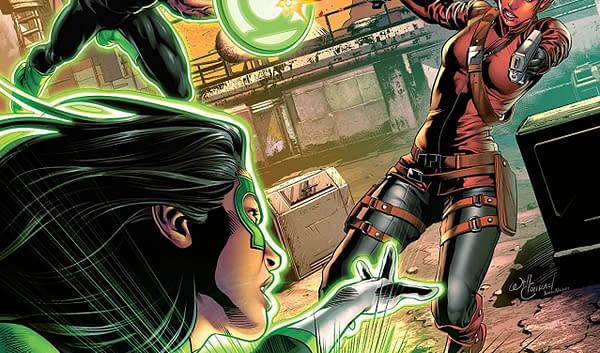 Loss: The Weakest Issue of Green Lanterns Yet with #41
While Green Lanterns #41 wasn't an outright bad comic book, it is by far the weakest chapter of Green Lanterns yet, and this is my personal favorite DC title of the moment. The pacing was unnecessarily bogged down by the book trying to get a little too cute with its antagonists and our heroes taking far longer to resolve a situation than it should take two Justice Leaguers with the most powerful weapon in universe. Again, it wasn't bad. It was just disappointing.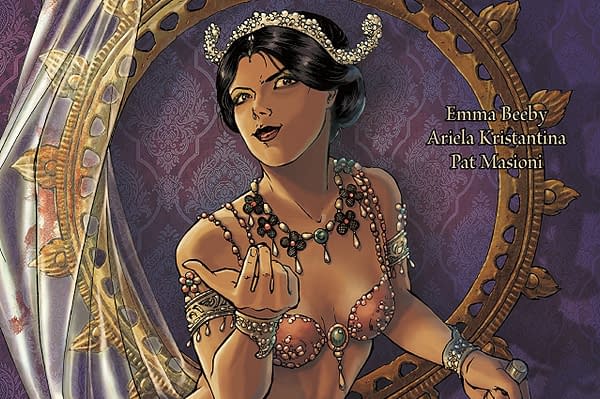 Win: Mata Hari #1 Gives a New Look at a Historical Figure
This one caught my eye on the comic list this past week, and I can say with confidence that Mata Hari is a series worth watching. Recounting the tale of a Dutch woman accused of being a German spy during World War I, this issue bounces around pivotal points in her life while she awaits execution by the French government. Despite this seemingly scattered narrative, it paints the portrait of a woman as the world sees her. This leaves the rest of the series open to really examine the woman herself.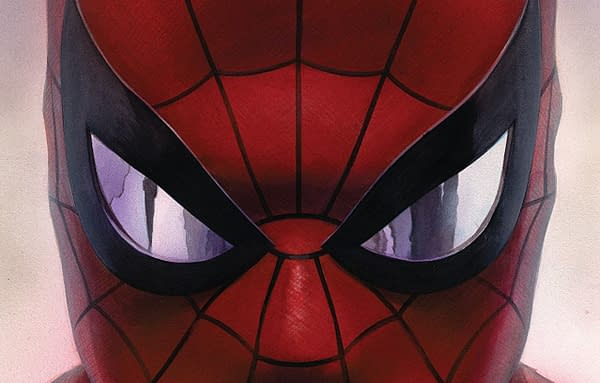 Loss: Amazing Spider-Man #796's Arm Puns
I intended to lay off of Amazing Spider-Man this week, but the endless "lost your arm" puns, jokes about the "lost your arm" puns, and the failed deconstruction of the morality of the "lost your arm puns," I couldn't let this one slide.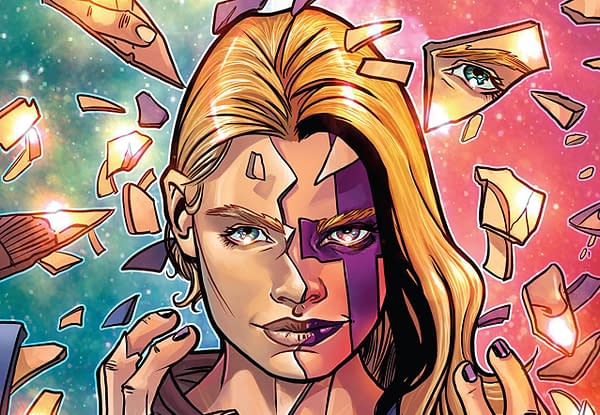 Win: Alter #10's Emotion-Driven Finale
It's not often that a comic can really drive itself forward on the raw emotion of the characters, but Alters #10 managed to accomplish this near-perfectly. Paul Jenkins and Leila Leiz have something special with this comic, and I hope Season 2 starts soon.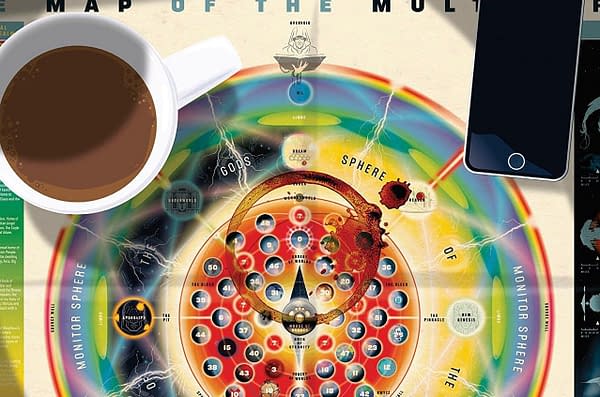 Loss: Milk Wars Swallowing Itself
While I enjoyed Cave Carson has a Cybernetic Eye/Swamp Thing #1, I will say that this story's introspection into the very practice its creators are participating in is turning into a snake-eating-its-own-tail situation. I am a very pretentious guy when it comes to comic books. Don't out-ponce this ponce. Also, don't make it too easy for people to call you a hypocrite. That's also my job.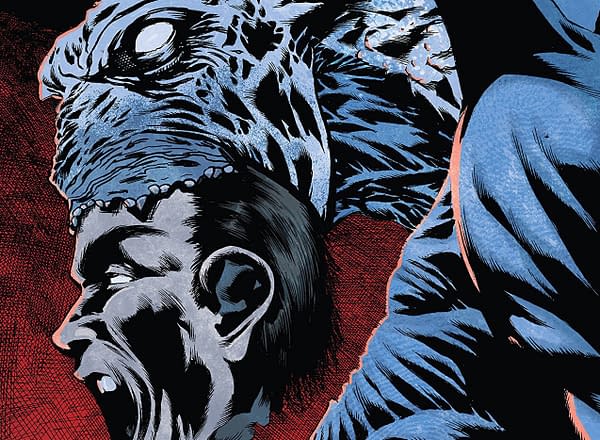 Win: Pumpkinhead #1- This is Why I Like Cullen Bunn
It feels unfair to rag on a bad Cullen Bunn book like Venom #162 without looking at the kind of pulpy horror in which he specializes. Pumpkinhead is a brilliant yet pleasingly trashy adaptation of a 1988 horror film. The setup is bizarre and grabbing, the pacing is slow enough to give the finale proper buildup, and the art is great. This is another miniseries to watch.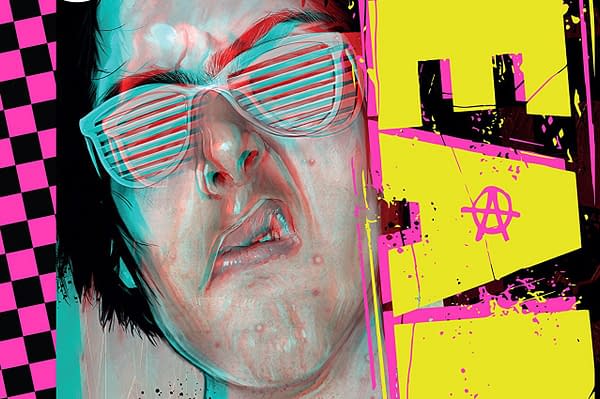 Win: Punk's Not Dead #1- We Ain't Got No Place to Go, So Let's Go to the Punk Rock Show!
An awkward and repressed teen, a punk ghost named Sid, and a clandestine British organization intent on investigating the supernatural. Yeah, you should check this one out.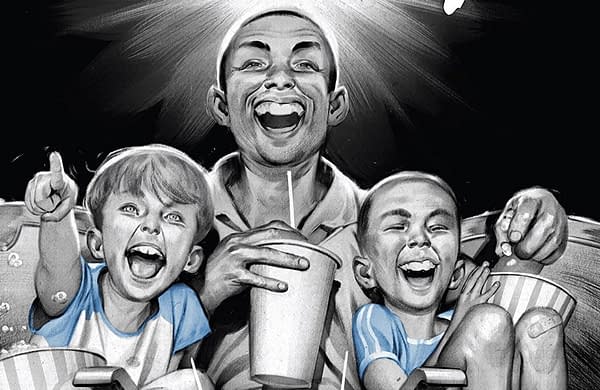 Win: Quantum and Woody! #3- Surprising Emotional Resonance from the Cynical Series
This entry of Quantum and Woody! focuses on their father and the last time they saw him. It dives into how each of the brothers copes with loss. It still has plenty of laughs, but it also has an understated ending which shows some confidence in its audience to "get it."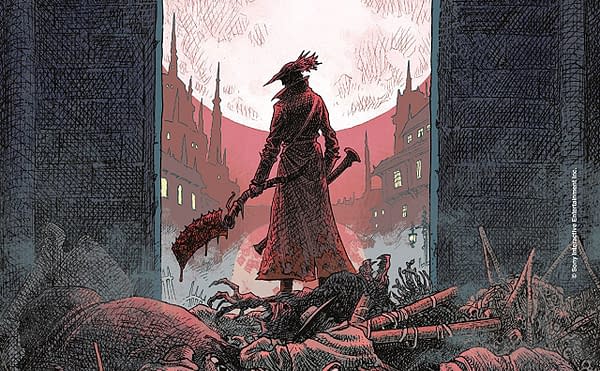 Win: Bloodborne #1- Seek the Pale Blood
I will save a lot of this for the review proper, but Bloodborne #1 delivered on everything I hoped for from this series. It has some deep-cut lore references while diving into one of the biggest mysteries of the game. What it does with it still remains to be seen. However, Ales Kot and Piotr Kowalski have me excited and optimistic after this one.
Edit: Mata Hari was Dutch, not French
Enjoyed this article? Share it!