Dynamite has sent us an exclusive first look at the covers and solicitations for their trades/graphic novels shipping in April of 2018.
THE SHADOW/BATMAN Hardcover
Cover: Alex Ross
Writer: Steve Orlando
Art: Giovanni Timpano
Format: Hardcover
Page Count: 160 pages
The World's Greatest Mystery. The World's Greatest Detective. They can barely stand each other, so how will they possibly deal with the World's Greatest Evil? What legacy can two of the world's most enduring icons of justice leave once they discover an ancient evil has been living inside the world they protect for centuries. Can Batman and the Shadow save the world without destroying it in the process? Writer Steve Orlando (Batman/The Shadow, Justice League of America) and artist by Giovanni Timpano (The Shadow, Transformers) unite to tell an instantly classic tale of noir, mortality and generational heroes and villains.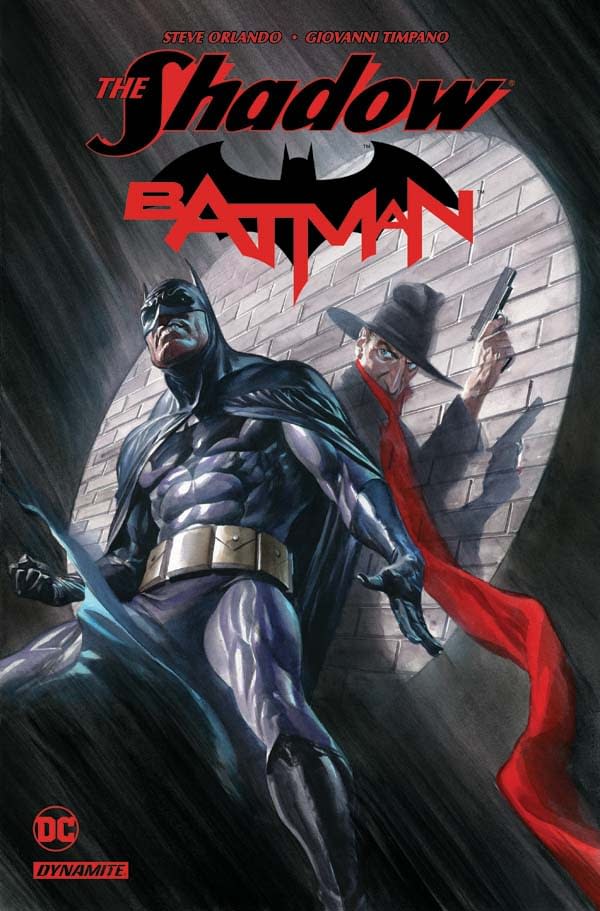 ARMY OF DARKNESS OMNIBUS VOL. 1 REPRINT
Cover: Classic Movie Poster Cover
Writer: Sam Raimi, Ivan Raimi, Andy Hartnell, James Kuhoric, Robert Place Napton
Art: John Bolton, Nick Bradshaw, Sanford Greene, Kevin Sharpe
Format: Softcover
Page Count: 488 pages
Back in print! Made available again in a brand-new printing, Dynamite presents the first 18 issues of the acclaimed Army of Darkness series in one massive omnibus! Featuring the movie adaptation based on the screenplay by Sam and Ivan Raimi, and illustrated by John Bolton, as well as the first four story arcs from the ongoing series — Ashes to Ashes, Shop till You Drop (Dead), Ash vs. Reanimator, Old School, and the shorts stories presented in Tales of the Army of Darkness! Featuring the work of Andy (Danger Girl) Hartnell, James (Freddy vs. Ash vs. Jason) Kuhoric and so many more (including a short story by Robert (Walking Dead) Kirkman! Also includes a complete cover gallery!
ARMY OF DARKNESS OMNIBUS VOL. 2 REPRINT
Cover: Arthur Suydam
Writer: James Kuhoric, Mike Raicht
Art: Kevin Sharpe, Fernando Blanco
Format: Softcover
Page Count: 432 pages
MARKETING DESCRIPTION: Back in print! Dynamite Entertainment proudly presents this second omnibus with over 18 issues worth of the acclaimed Army of Darkness series! Featuring Army of Darkness Vol. 1 issues #8-13 ("Ash vs Classic Monsters," "Death of Ash"), and Army of Darkness Vol. 2 issues #1-12 ("From the Ashes," "Long Road Home," "Home Sweet Hell").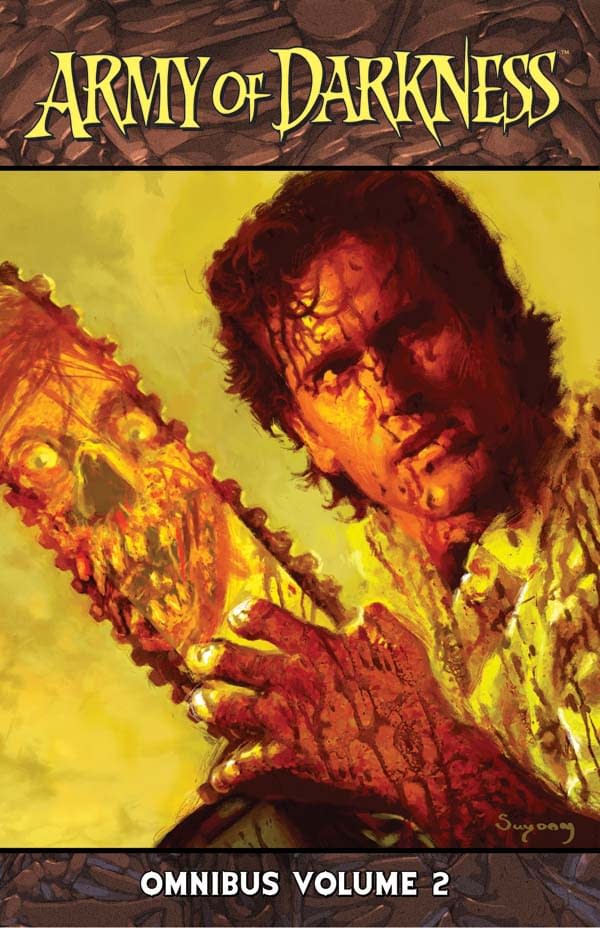 THE BOYS VOL. 1: THE NAME OF THE GAME Trade Paperback
Cover: Darick Robertson
Writer: Garth Ennis
Art: Darick Robertson
Format: Softcover
Page Count: 152 pages
This is going to hurt! In a world where costumed heroes soar through the sky and masked vigilantes prowl the night, someone's got to make sure the "supes" don't get out of line. And someone will! Billy Butcher, Wee Hughie, Mother's Milk, The Frenchman, and The Female are The Boys: A CIA-backed team of very dangerous people, each one dedicated to the struggle against the most dangerous force on Earth – superpower! Some superheroes have to be watched. Some have to be controlled. And some of them – sometimes – need to be taken out of the picture. That's when you call in The Boys! The Boys Vol. 1: The Name of the Game collects the first six issues of the hit series The Boys by Garth Ennis (Preacher, The Punisher) and drawn by Darick Robertson (Transmetropolitan, Wolverine)!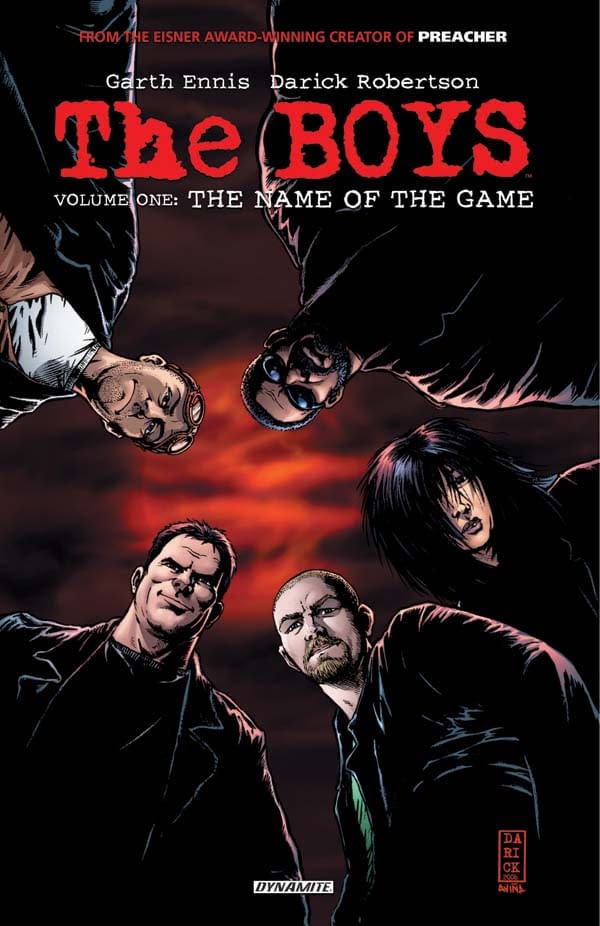 CENTIPEDE VOL. 1: GAME OVER Trade Paperback
Cover: Francesco Francavilla
Writer: Max Bemis
Art: Eoin Marron
Format: Softcover
Page Count: 136 pages
Based on the classic Atari game! When a terrifying creature from beyond the stars attacks his planet, Dale's journey begins. But he is not out to save his world. It is already too late for that. As the lone survivor, the only thing he wants is revenge! Writer Max Bemis (Worst X-Man Ever, Foolkiller) and artist Eoin Marron (Sons of Anarchy Redwood Original) bring you a tale of survival and vengeance like you've never seen before.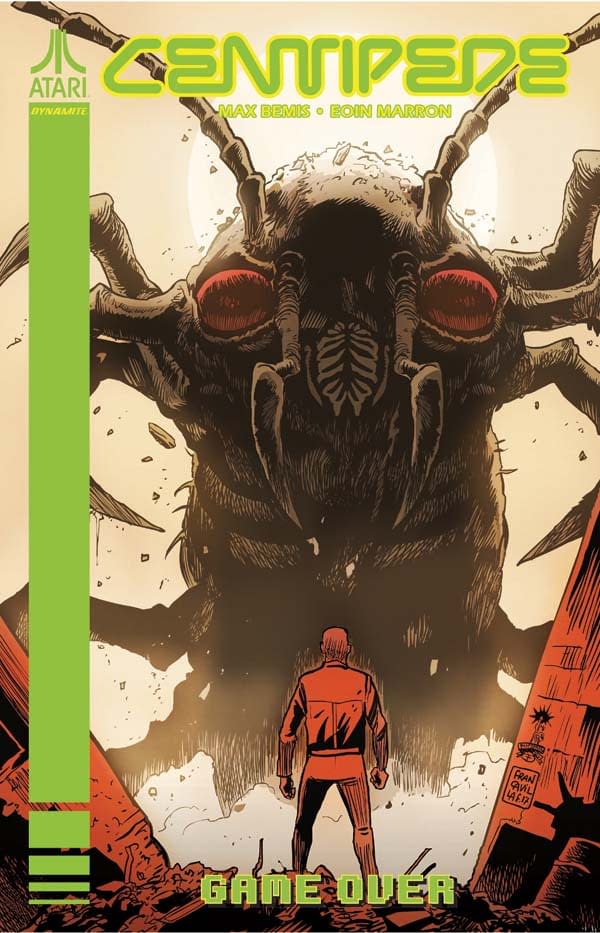 GUMBY IMAGINED: THE STORY OF ART CLOKEY AND HIS CREATIONS SIGNED EDITION Hardcover
Cover: Art Clokey
Writer: Joe Clokey, Joan Rock Clokey
Art: Art Clokey
Format: Hardcover
Page Count: 300 pages
Signed by Joe and Joan Rock Clokey! Clay animated superstar Gumby has made an indelible impact on our culture and continues to enchant and entertain generations. Filmmaker Art Clokey's personal story is one of mystical adventure, tragedy, triumph, art, and most of all, love. This lavish career-spanning retrospective explores the legendary creator's life and complete works. All of his many creations, including Gumby and Davey & Goliath, are interwoven with a rich tapestry of rare photos and stories – the ingredients for a fascinating tale.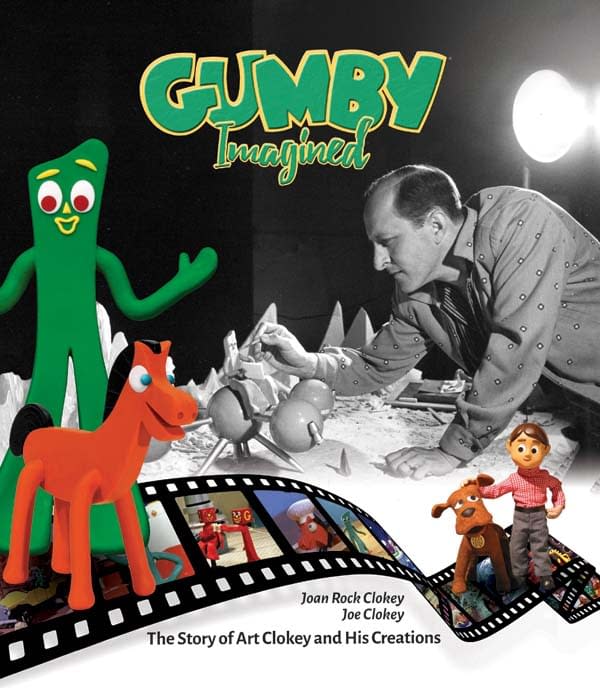 JAMES BOND: KILL CHAIN Hardcover
Cover: Greg Smallwood
Writer: Andy Diggle
Art: Luca Casalanguida
Format: Hardcover
Page Count: 160 pages
When a counterespionage operation in Rotterdam goes catastrophically wrong, James Bond finds himself in the crosshairs of a plot to smash NATO. Someone is assassinating allied agents, and 007 is the next target in the kill chain. Having kept the peace for decades, the old alliance is collapsing, pitting MI6 against its former ally – the CIA! Dynamite Entertainment proudly presents the return of writer Andy Diggle (James Bond: Hammerhead, The Losers, Green Arrow: Year One) and artist Luca Casalanguida (James Bond: Hammerhead) as they plot the return of James Bond's oldest and deadliest foe: SMERSH!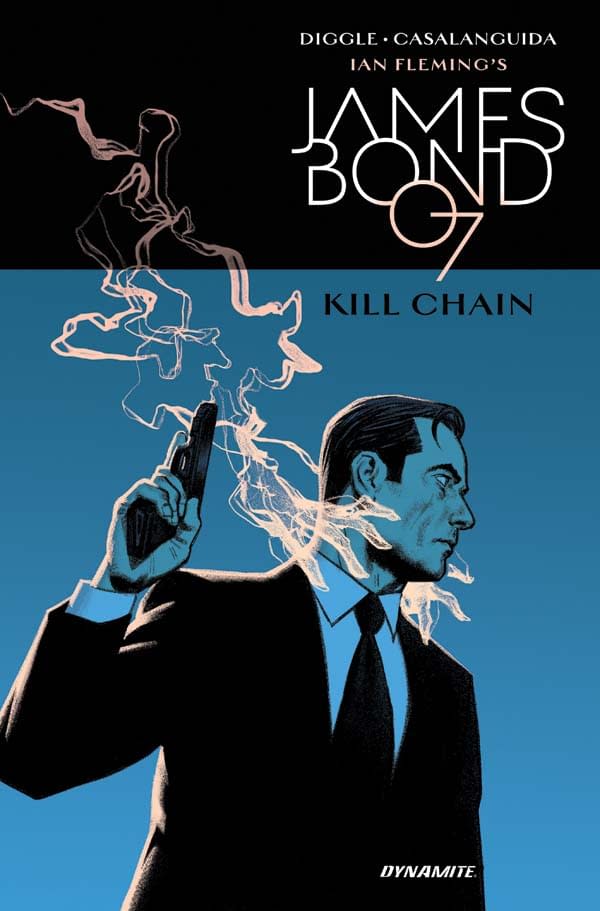 DRESDEN FILES OMNIBUS VOL. 1 REPRINT Trade Paperback
Cover: Brett Booth
Writer: Jim Butcher, Mark Powers
Art: Ardian Syaf, Chase Conely, Brett Booth
Format: Softcover
Page Count: 536 pages
Back in print! When criminal investigations take a weird turn, the officers of the Chicago Police Department call in Harry Dresden! A wizard and private investigator with formidable yet unrefined skills, the young Dresden is more than capable of tracking down and facing the perps, whether they be black magic practitioners, blood-hungry werewolves, or worse! This first volume of The Dresden Files Omnibus collects the complete comic book adaptations of "Storm Front" and "Fool Moon," plus over one-hundred pages of additional story content set within official continuity of Jim Butcher's beloved magic noir universe.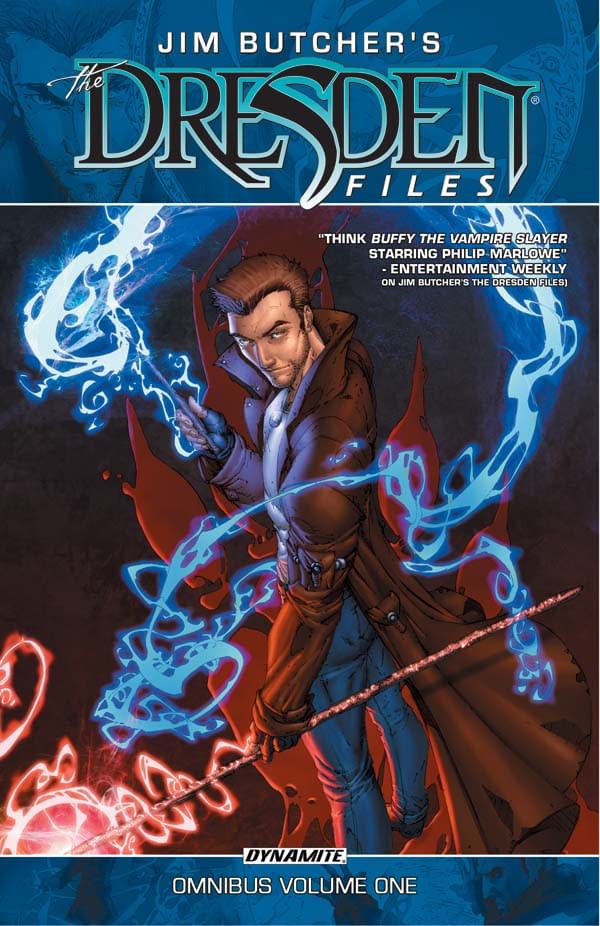 TEN FRAMES PER SECOND, AN ARTICULATED ADVENTURE SIGNED EDITION Hardcover
Cover: Johnny Wu
Writer: Johnny Wu
Art: Johnny Wu
Format: Hardcover
Page Count: 224 pages
Signed by Johnny Wu! Instagram Sensation Johnny Wu has amassed a gargantuan following for his photographs depicting action figures starring in glorious, cinematic adventures. This first book collection of Wu's work will take you on a hero's journey through action figure eyes with appearances throughout from some of pop culture's most beloved and recognized toys.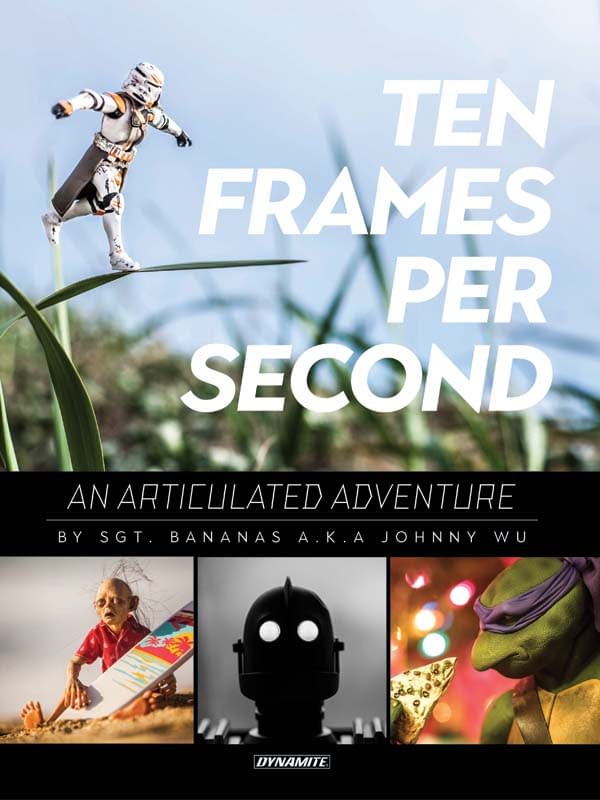 Enjoyed this article? Share it!