Exclusive Extended Previews Of Red Sonja #11, Lady Zorro #2 And More
We've got exclusive extended previews of four of the books coming out from Dynamite this week: Red Sonja #11 by Gail Simone and Walter Geovani, The Devilers #2 by Joshua Hale Fialkov and Matt Triano, Lady Zorro #2 by Alex De Campi and Rey Villegas and the fourth volume trade of Warlord Of Mars.
RED SONJA #11
Gail Simone (w) Walter Geovani (a) Jenny Frison, Emanuela Lupacchino (c)
Sonja's epic quest to collect the world's most gifted people races towards its climax, with the lives of a thousand innocent people at stake! The She-Devil chases a man who understands (and possibly controls) a dreadful power from the stars themselves.
THE DEVILERS #2 (of 7)
Joshua Hale Fialkov (w) Matt Triano (a) Jock (c)
From the critically acclaimed creator of THE BUNKER comes a daring new series that follows a team of the worlds best Exorcists as they battle the army of Satan himself. Picking up where the last issue left off, our heroes must venture through hellfire and demons in order to face the devil himself. But, the secrets they all hold may be their undoing. With breathtaking art from breakout artist Matt Triano and covers by Jock, Joshua Hale Fialkov pilots the boldest new series in years.
LADY ZORRO #2 (of 4)
Alex De Campi (w) Rey Villegas (a) Joseph Michael Linsner (c)
As Lady Zorro battles with her urge to exact vengeance on the General, Hugo is ridden down by the mercenary troops, brought back to the mansion, and tortured. The General uses Hugo's theft of an axe as an excuse to exert martial law on Alta California, wresting command from (and arresting) Capitain Ramón. Can Lady Zorro rescue Hugo, the axe, and the Capitain from a mansion teeming with ruthless mercenary soldiers? The odds are almost impossible… and Lady Zorro will find herself using a rallying cry that she never thought would pass her lips.
WARLORD OF MARS VOL. 4 TPB
Arvid Nelson (w) Leandro Oliviera, Everton Sousa, Rafael Lanhellas, Marcio Abreu, Wagner Reis (a) Joe Jusko (c)
All of Mars is united under John Carter, but forces behind the scenes are plotting to tear the Red Planet apart. A conspiracy threatens to trigger all-out war between the Red Martians and the savage Green hordes can Carter's most steadfast ally, the mighty Tars Tarkas, overcome his own bestial urges and save the planet? Meanwhile, a beloved figure from Mars's past makes a surprise reappearance, but all is not well, and soon Carter and his family find themselves hunted and on the run. What's John Carter to do? Whip out his sword and start killing people, of course! Two epic tales of betrayal, mystery, romance and action await you in Warlord of Mars Volume 4, collecting issues 26 through 35 of the ongoing series.
---
---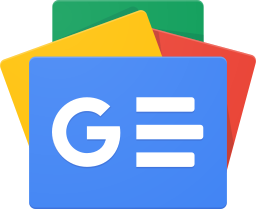 Stay up-to-date and support the site by following Bleeding Cool on Google News today!