Here we have an exclusive first look at the covers and solicitations for Dynamite's PULP books shipping in July 2015. These books include John Carter: Warlord of Mars, Project Superpowers: Blackcross, Masks 2 and more.
JOHN CARTER: WARLORD OF MARS #9
Cover A Main: Ed Benes
Cover B Variant: Bart Sears
Cover C Variant: Emanuela Lupacchino
Writer: Ron Marz
Art: Ariel Medel
John Carter and Dejah Thoris try to unravel a mystery in lonely Martian village under attack by a mysterious killer. But even if they manage to gain the trust of the suspicious villagers, something far more deadly lurks in the shadows. It's a murder mystery, Martian-style, from the minds of Ron Marz, the fan-favorite cosmic writer of Green Lantern, and Ian Edginton!
JUNGLE GIRL: SEASON THREE #4 (OF 4)
Cover A Main: Frank Cho
Writer: Frank Cho, Doug Murray
Art: Jack Jadson
The God Mountain is almost gone, revealing the sleeping behemoth that, when awakened, will destroy the Lost World and all its inhabitants. There is only one way to stop it — an ancient device hidden in a temple deep in the forest, although it is missing a vital part. When Jana and Togg locate the piece, it's up to them to get it to Jana's father at the temple. Can they do it in time? Can they save the world? And if so, what will it cost them? JUSTICE, INC.: THE AVENGER #2
Cover: Francesco Francavilla
Writer: Mark Waid
Art: Ronilson Freire
Richard Benson confronts the Invisible Death – but not before more killers can invade the headquarters of Justice, Inc. and take the fight to Benson's own doorstep! Alone and unaided, Benson's agents have to defend their fortress. Mark Waid, the industry heavyweight award-winning writer behind Kingdom Come and Daredevil, continues his latest tour-de-force with the pulp hero he's waited his entire lifetime to write!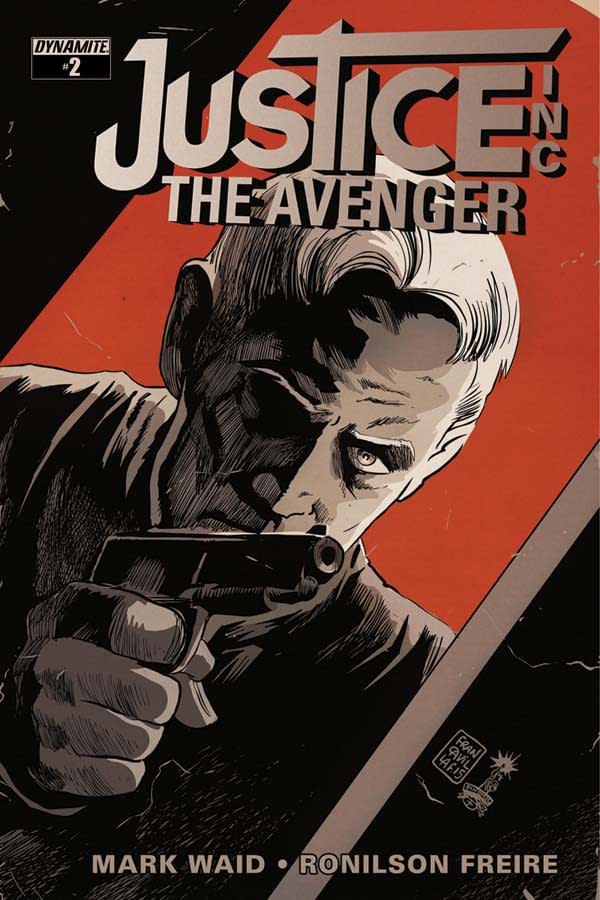 MASKS 2 #4 (OF 8)
Cover A Main: Butch Guice
Cover B Variant: Jae Lee
Writer: Cullen Bunn
Art: Eman Casallos
Heroes from across time meet, the bizarre origins of the Red Death are revealed, and an insidious trap springs shut. A dangerous adventure unlike anything you might expect awaits as the masked vigilantes of three different eras! The epic team-up of The Shadow, Black Terror, Miss Fury, Peter Cannon, Green Hornet, The Spider, and more continues, courtesy of Deadpool writer Cullen Bunn.
PROJECT SUPERPOWERS: BLACKCROSS #5 (OF 6)
Cover A Main: Tula Lotay
Cover B Variant: Declan Shalvey
Writer: Warren Ellis
Art: Colton Worley
The American Spirit has Federal Agent Bart Hill's throat in his hand. Maggie Allen is bleeding from the eyes. Marietta Chesler and Rob Benton are burying a body. Gary Preston is still missing, presumed incinerated. All these people were part of an escape plan, but it's all gone wrong. In the penultimate episode of Blackcross, secrets are told, threats become real, and six haunted people are about to be murdered.
Enjoyed this article? Share it!