The first round of Dynamite's Creators Unleashed line all wraps up at once in January as Joshua Hale Fialkov's The Devilers, Duane Swierczynski's Ex-Con and Peter Milligan's Terminal Hero all have their final issue. Plus we have the rest of the January solicitations.
THE DEVILERS #7 (OF 7)
Cover: Jock Writer: Joshua Hale Fialkov Art: Matt Triano
ON SALE DATE: January 28
Last issue! The end is nigh, another of the Devilers must fall if the armies of hell are to be stopped. The climactic finale to the critically acclaimed cult hit thriller!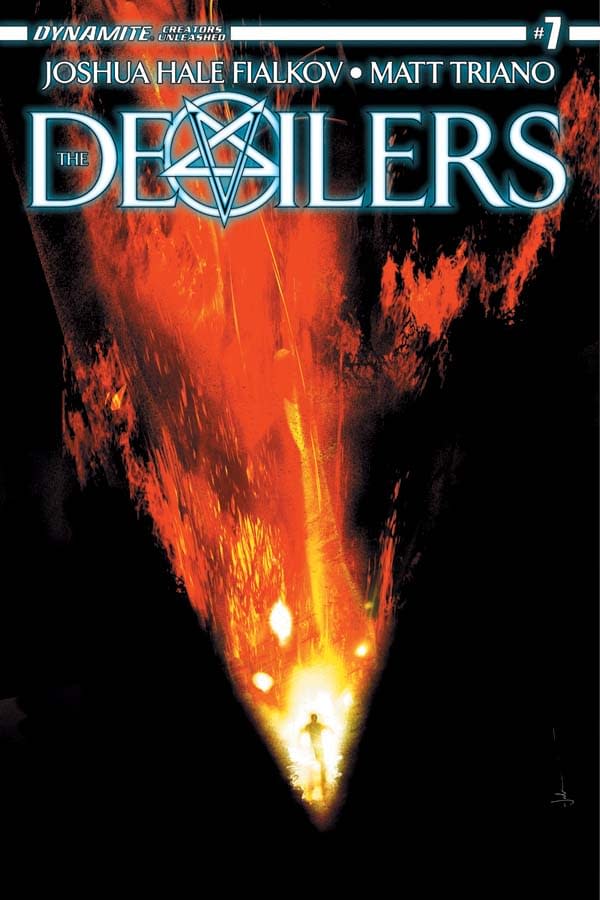 EX-CON #5 (OF 5)
Cover: Tim Bradstreet Writer: Duane Swierczynski Art: Keith Burns
ON SALE DATE: January 14
Last issue! Crime boss Barnaby Creed once gave him a piece of advice: "Only a crazy man makes the same mistake twice." And Cody Pomeray is taking that advice to heart — namely, by making a whole new set of mistakes! Racing from downtown L.A. to a gravesite in Mexico, Cody knows it's the final showdown. But will he be able to figure out who's betrayed him in time to keep him out of the slammer? Don't miss the shocking conclusion of this grifter noir saga! TERMINAL HERO #6 (OF 6)
Cover: Jae Lee
Writer: Peter Milligan
Art: Piotr Kowalski
ON SALE DATE: January 7
Last issue! Rory Fletcher has come face to face with the dangerous Mia and Minesh and now he must overcome the strange worlds that their awful drug-addicted powers create. In this final issue of Terminal Hero an old enemy reappears, forcing Rory to face once again the hideous reality of the Tumour Kid. Can Rory survive Mia and Minesh and escape the terrible Tumour monster? Can he escape the death sentence that began this entire journey? And after this final, bruising, shocking issue, will he be in any fit state to return to his adoptive family, waiting for him in California?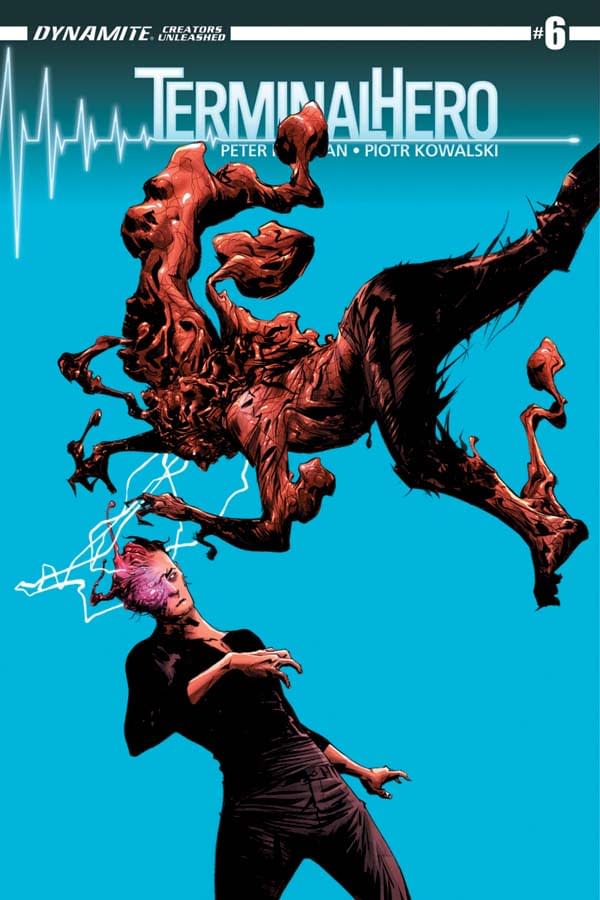 SHERLOCK HOLMES VS. HARRY HOUDINI #4
Cover A Main: Aaron Campbell Cover B Variant: Colton Worley Writer: Anthony Del Col, Conor McCreery Art: Carlos Furuzono
ON SALE DATE: January 14
The improbable has become the impossible! With magician Harry Houdini arrested after a blood bath that has left his wife at the edge of death, detective Sherlock Holmes must overcome his suspicions – and his demons – to free Houdini and overcome a powerful enemy that commands the unholy powers of the spirits.
MERCY THOMPSON #4 (OF 6)
Cover: Tom Garcia Writer: Patricia Briggs, Rik Hoskin Art: Tom Garcia
ON SALE DATE: January 14
While Mercy discovers how the fae are connected to the unearthed dead bodies, her stepdaughter Jesse finds herself shunned by her classmates just as news breaks that her class rival Kayla has gone missing. Suddenly, Jesse's the prime suspect in the disappearance. High School never felt crueler!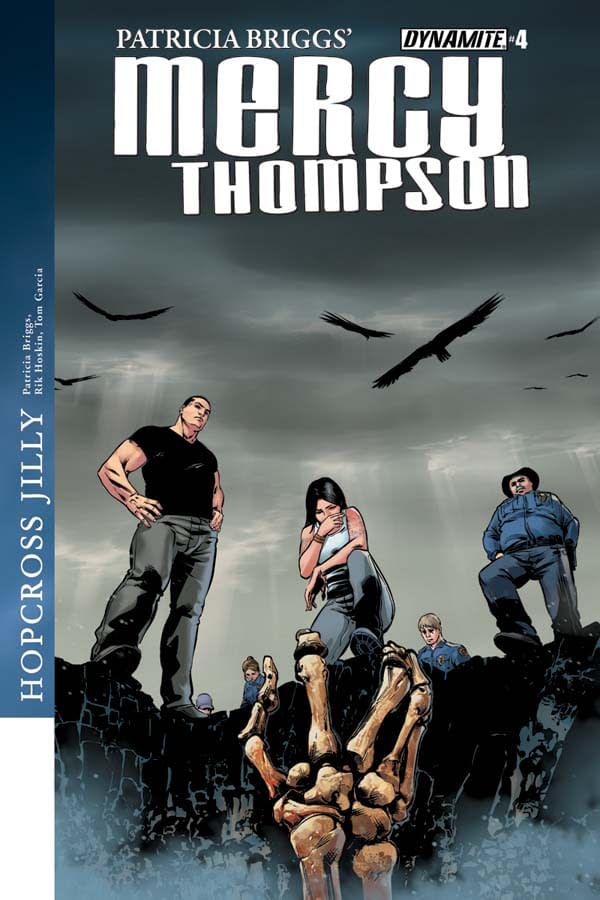 THE DAMNATION OF CHARLIE WORMWOOD #4 (OF 5)
Cover: Chee Writer: Christina Blanch, Chris Carr Art: Chee
ON SALE DATE: January 14
With Charlie seemingly completing his first deal, things seem to be going more smoothly in his personal life. However, tensions are high at the prison and Charlie learns the hard way what it's like to have real enemies in the big house. And when his main protector is locked away, will he have learned enough to survive on his own?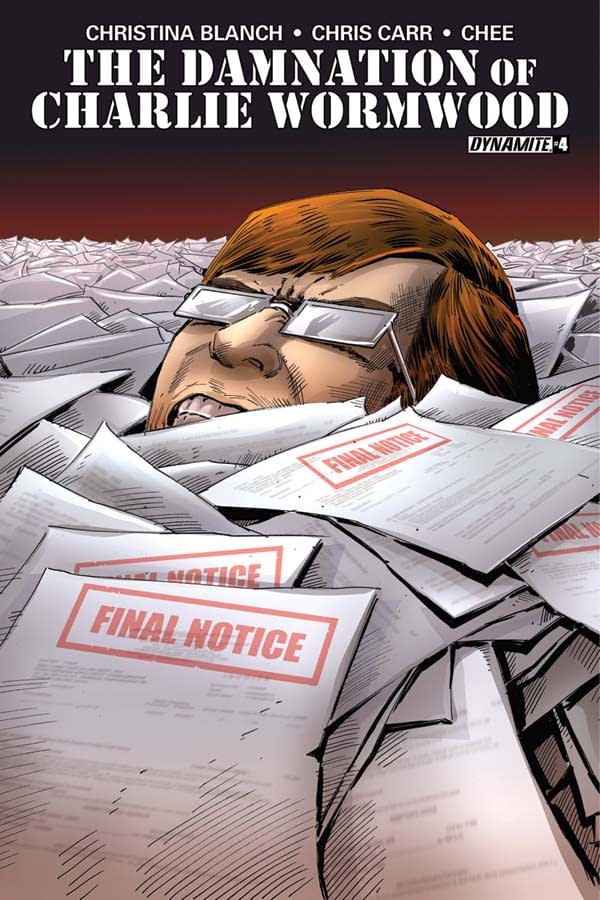 ALICE COOPER #5
Cover: David Mack Writer: Joe Harris Art: Eman Casallos
ON SALE DATE: January 14
As friends, fans, demons and derelicts gather for his big "comeback" show, Alice Cooper prepares his final vengeance against Clan Black. The first rocking, shocking story arc concludes… and there will be casualties.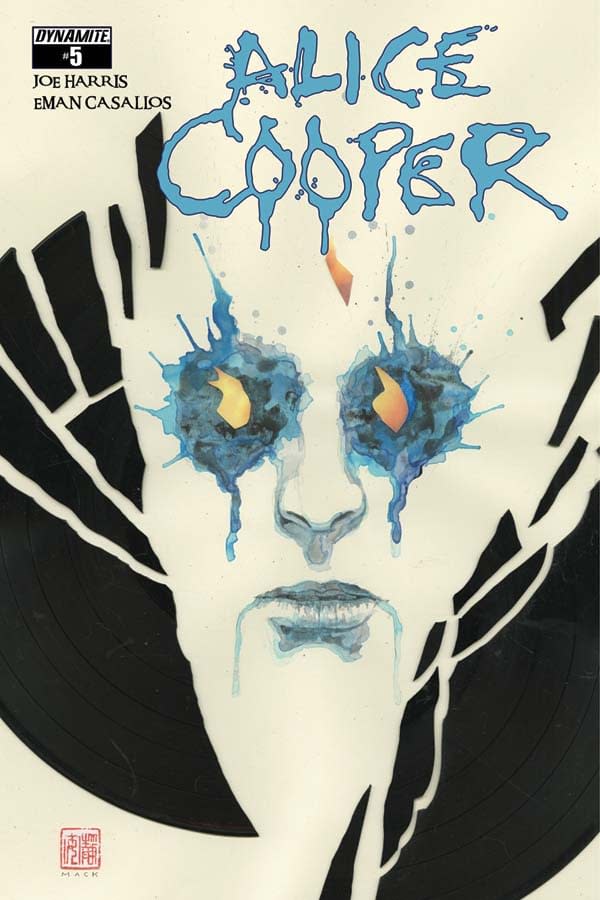 ARMY OF DARKNESS #2
Cover A Main: Gabriel Hardman Cover B Variant: Tim Seeley Writer: Cullen Bunn Art: Larry Watts
ON SALE DATE: January 7
Ashley Williams–space explorer! The Chosen One has been shanghaied to the depths of space, and now he faces the forces of darkness on board a high-tech deathtrap… er… we mean space station. With the otherworldy power of the Necronomicon coursing through the station's computer systems, the Deadite evil is stronger… and stranger… than ever before!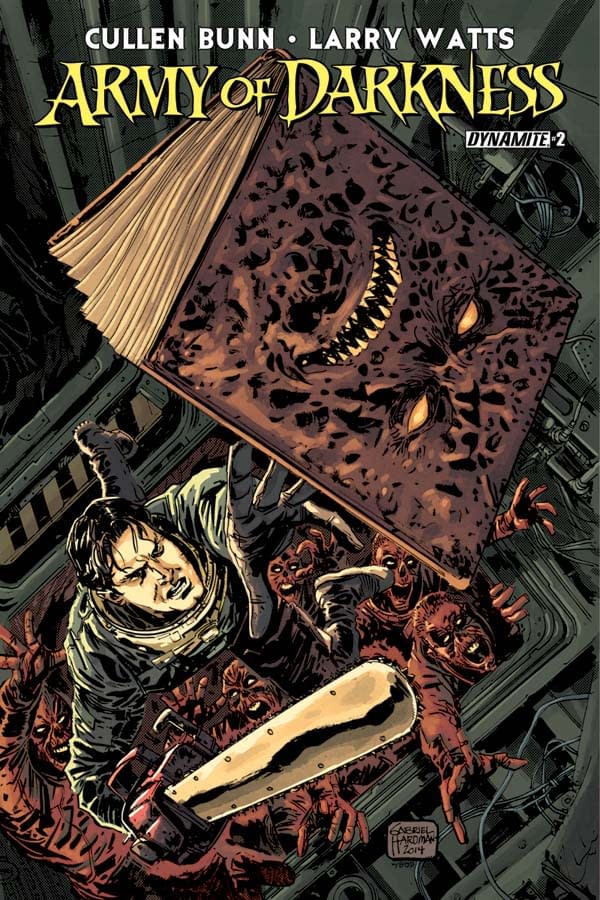 BATTLESTAR GALACTICA: THE DEATH OF APOLLO #2 (OF 6)
Cover A Main: Mike Mayhew Cover B Variant: Dietrich Smith Cover C Variant: Livio Ramondelli Writer: Dan Abnett Art: Dietrich Smith
ON SALE DATE: January 7
The Colonial Fleet has finally found an unexpected promise of salvation, after ten years of desperate survival. Yet is it all it seems to be? The Cylons have been quiet for a long time, but they never sleep and they never give up. Apollo and his fellow warriors embark on a dangerous mission to unlock the truth… and the consequences will change the lives of all aboard the Galactica forever. The shocking, continuity-shaking story continues from cosmic superstar writer Dan Abnett (Guardians of the Galaxy)!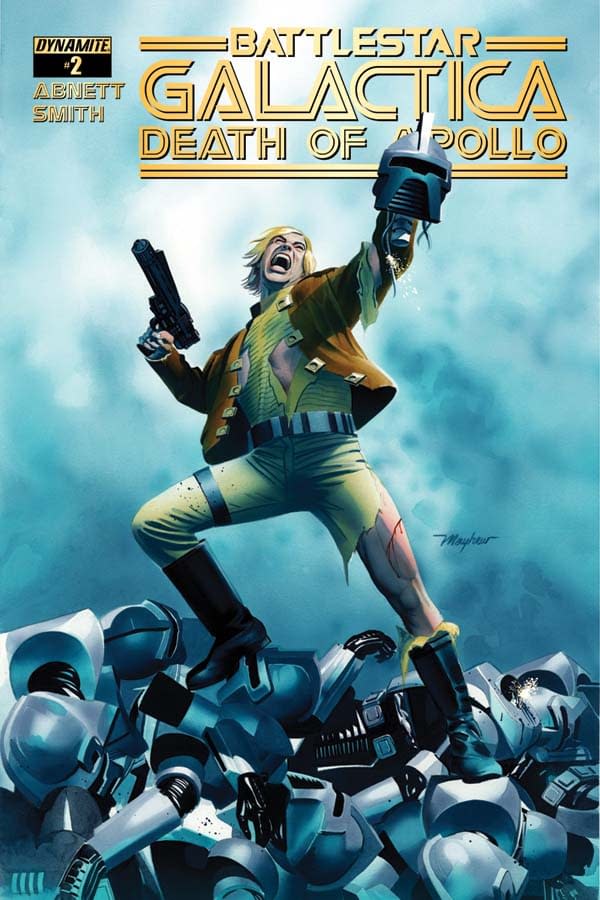 CAPTAIN VICTORY AND THE GALACTIC RANGERS #6 (OF 6)
Cover: Nathan Fox Writer: Joe Casey Art: Nick Dragotta, Michel Fiffe, Nathan Fox, Jim Mahfood, Benjamin Marra, Dan McDaid, Tradd Moore, Grant Morrison
ON SALE DATE: January 28
Get ready for an all-cosmic, all-action "zap-out"! The search for Captain Victory comes to a climatic head in this star-studded sixth issue! You won't believe just how far your mind can expand until you read this issue, utilizing an army of artists to deliver the galactic goods! Feel the adrenaline pulsing through you with high-octane artwork from Nick Dragotta, Michel Fiffe, Nathan Fox, Jim Mahfood, Benjamin Marra, Dan McDaid, Tradd Moore, and Grant Morrison! Yes, that Grant Morrison.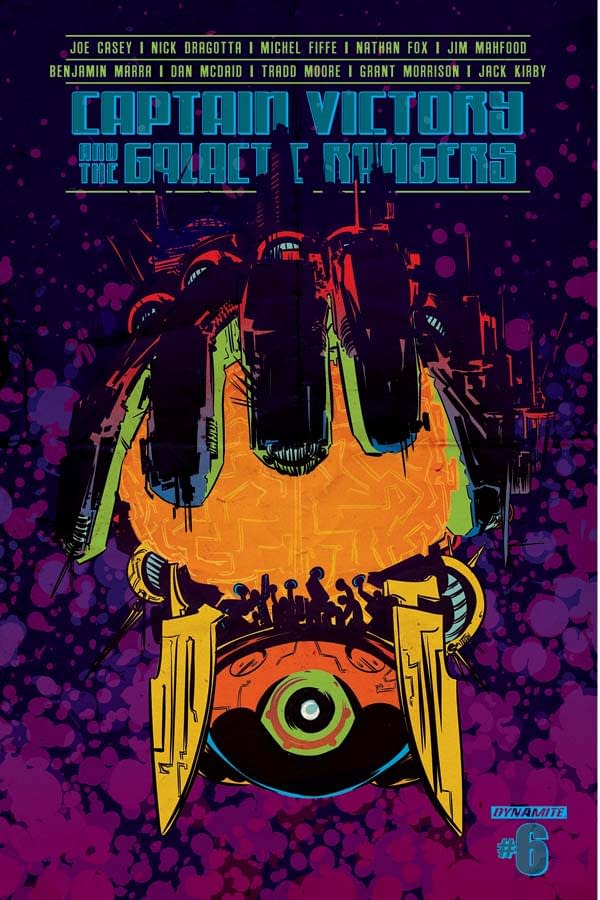 Enjoyed this article? Share it!