Iceman #5 Review: The Icebreaker Becomes A Heartbreaker
Iceman has hit its stride now; this much is obvious. The last few issues have been powerful, fun, incredibly deep, and full of heart — none more so than the new Iceman #5. Iceman #5 picks up where the last issue left off, with Bobby Drake having finally come out to his parents. They are the old-fashioned sort; stuck in their thinking, for good or ill. This is, in a way, a coming-out issue, but it's not a run-of-the-mill one. Because this coming-out will put your heart through the meat grinder, whether or not you're LGBTQ+ yourself.
It's become almost common in comics with LGBTQ+ characters to feature coming-outs that are the blissful ideal. Either no one really cares, or everyone takes it in their stride and has no issues, and the character coming out gets that ideal reaction from their loved ones. But not all coming-outs are the ideal. Yes, it's important to show young LGBTQ+ readers that the world can be better for them. But it's also important to show when it's not so ideal, so that kids in not-so-positive situations can see themselves and their own lived experiences in media and realise they're not alone. It's also important for non-LGBTQ readers to see that coming out isn't always easy, and that it still can be traumatic for kids across the world.
What's more, ultimately, is that Bobby's parents are not evil in their difficulty in accepting their son's homosexuality. They're not some horrid "Get out of our lives, you are dead to us now," reactionaries; the way these parents react to this coming-out is much more complex. What the creative team on this issue does brilliantly is present it in a way that is compassionate to the emotions of all involved. The reader can understand all sides, no matter their own personal stake in the story or where they're coming from. Because a child coming out, particularly later in life, can be challenging for a parent. Parents themselves were children once, and are made up of all their own life experiences and their own parents ideas — and these ideas have become ingrained. So when something challenges those views, it's jarring. It's hard.
And for many parents, the thought still is "What did I do?" or "Their life is going to be so much harder now." No parent wants that; all parents want that fantasy — however unrealistic a thing it is — where their child will have a blissful and easy life. Some parents live with blinders on in that way, so when something like this comes out of the left field, their defences go up.
That's exactly what we see here. What Mr. and Mrs. Drake say to their son is absolutely not what he needs to hear, and it is absolutely the wrong thing to be saying. They say some horrible things. But the underlying reason they say these things is ultimately love, and fear for someone they love.
It's complicated. It's painful. But hopefully, they can get past it and come to acceptance, where they will find happiness and a peace that might not seem possible right now Sina Grace delves into this complex issue expertly. He's writing it without taking sides, but shows the warts and all. The hurt that comes out, the pain, is real. It's visceral and it's very, very real.
Alessandro Vitti and Rachelle Rosenberg do a wonderful job of illustrating it, with characters that, through a stylised lens, feel real in their visual reactions, and the heartfelt moments are shown beautifully. In fact, the final pages, subtle and muted compared to the rest of the issue, contain a grace in it that is honestly stunning. Grace does another excellent bit with keeping the superheroics and powers in here, too. What Grace has excelled at thus far in the series, and reaches new heights in this issue with the beautiful symbolism that he uses with Iceman's capability to sublimate from a solid into a vapour.
The visual is cool as hell — the reality of why and how Iceman can do it is simply heartbreaking.
Honestly, this issue strikes a wonderful balance between bombastic and intimate, and the team have put together a stunning issue, a vital and important new entry in the growing lexicon of LGBTQ+ representation and understanding in comics.
Iceman #5 is a MUST-read.
---
---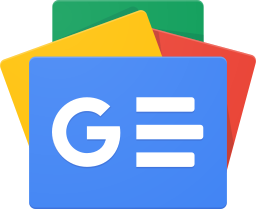 Stay up-to-date and support the site by following Bleeding Cool on Google News today!