Arvid Nelson Tells Jim Zub How Warlord of Mars Is The Love Child Of Superman And Obi-Wan Kenobi
Jim Zub got Arvid Nelson to talk about Warlord of Mars… and it all went very strange from the first question.
JIM ZUB: Given the long history of the character it may seem odd, but how would you sum up Warlord of Mars for readers who have never read it before?
ARVID NELSON: Here's what I would do. I would tell you to imagine Superman and Obi-wan Kenobi making love. To each other. Then I would tell you to imagine that, somehow, by a miracle, I don't know what else you would call it, one of them became impregnated (doesn't matter which). The child that resulted from that pregnancy would be John Carter. Now imagine this "John Carter" in the Wild West, but there are laser guns and airships and everyone is naked. That's Warlord of Mars!
JZ: What storytelling elements draw you to pulp sci-fi in general and Warlord of Mars in particular?
AN: I love the simplicity of pulp fiction, the innocence.
JZ: What was your first experience with John Carter – the novels, the older comics, something else
AN: My first experience was being asked to write the series by Nick Barrucci! The thing is, I'm the kind of person who would rather play video games and eat pizza than do just about anything else, and that includes reading classic stories.
But I was surprised at how easy going the Mars novels are. Burroughs wanted you to read his stories, wanted you to turn the page, wanted you to like him. So I was instantly hooked. Above all, writing Warlord has been an education for me. Burroughs invented every cheap (and expensive) trick in the book!
JZ: How much world building goes into writing Warlord of Mars? Do you find yourself adding new elements to the setting or are you sticking with what's in the source material?
AN: World building is never an issue when it comes to Warlord of Mars! Burroughs was constantly bursting with ideas, but he seldom stopped to explore his creations in depth. That's what writing Warlord of Mars is about, for me – going into the attic and opening up the dusty chest.
JZ: This chapter is midway through the "Savages of Mars" story arc. How far ahead are you planning storylines for the series?
AN: Well, we've got one more story arc in the works, Tyrant of Mars, and then… all I can say is "hold on to your potatoes, Doctor Jones". We've got a little event coming up that I think will surprise readers. In a good way.
JZ: How tightly do you write your comic stories – Are they full script with panel counts and detailed descriptions or more outline-style for the artist?
AN: My scripts are mental! Very detailed, and I go panel by panel. They sometimes clock in at ten thousands words. It's too much, and the poor artists I work with end up rebelling sooner or later and just doing it their way, which is usually better.
JZ: Do you have any particular writing habits or routine?
AN: Honestly, I just write when I have time! There's so much insanity in my life now that I'm a daddy. Deadlines are helpful, too. Panic is the mother of invention.
JZ: What other projects, comic or otherwise, have you got on tap for 2014?
AN: I'm working on an online game right now, Travian. Which is awesome, it's based in Germany so I get to go there sometimes. Tomorrow, for instance. I can't wait for the new version of the game to hit the Web, Travian 5.
That and giving Warlord of Mars the closer it deserves are taking up all of my non-pizza-slash-video-games-slash-changing-diapers time. But when I have a little breathing room I have an idear for a comic book story I'd love to tell. Nicky? Warlords of Mars #29 is on sale now.
Jim Zub is a writer, artist and art instructor based in Toronto, Canada. His current comic projects include Samurai Jack, a new comic series continuing the award-winning cartoon, Skullkickers, a sword & sorcery action-comedy, and Pathfinder, a comic series based on the best selling tabletop RPG. He can be found online at www.jimzub.com or on Twitter at @jimzub.
---
---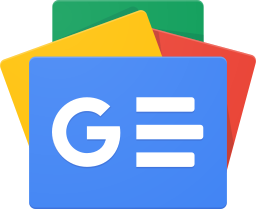 Stay up-to-date and support the site by following Bleeding Cool on Google News today!