The Immortal Hulk #2 Review: A Tight, Unnerving, and Gripping Comic
Bruce Banner drifts into another town to find another mystery. Five people have died with no apparent cause. The town is baffled, with some attributing the deaths to "grief." Bruce can't help but investigate in the hopes that the Immortal Hulk can be put to good use. The trail leads him to the first death, a young man fresh out of high school who has a scientist father. Bruce looks for that scientist father.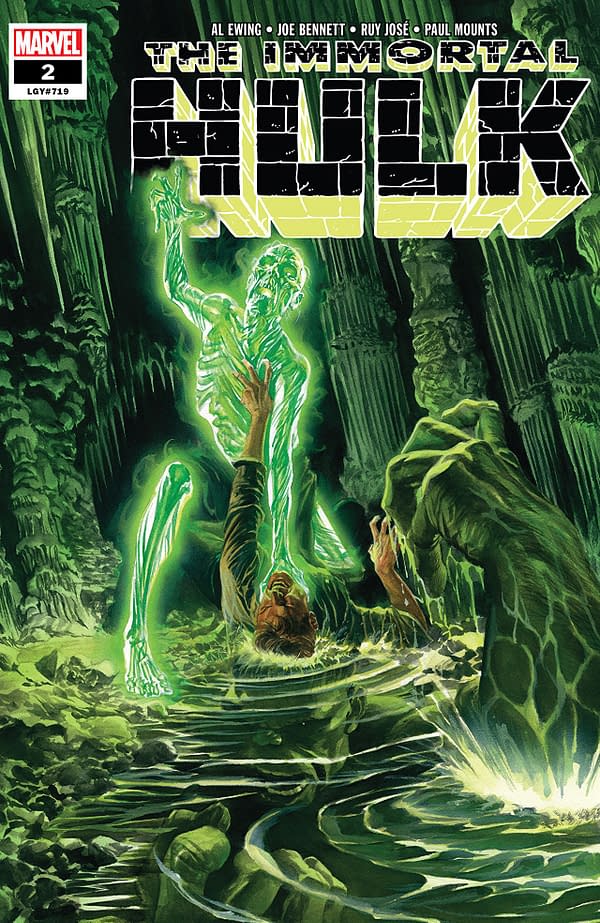 Immortal Hulk impresses once again with a thematically tight issue able to stay focused on its driving narrative without tangent or interruption. No guest stars, no conspiracies; this is just the Hulk stumbling across a tragedy and searching for the cause.
This book has the potential to be Marvel's new best title and being able to say that on #2 is impressive. It leans into the horror far better than one could have expected from a modern Hulk title. It presents small town tragedy and intrigue, cautionary tales of normal people giving into fear or anger, and the Immortal Hulk doling out brutal justice as necessary.
The target of Hulk's justice this time is a man who simply wanted to save he and his son from the cold oblivion of death. He wasn't cruel or malicious; he took a gamble, lost, and spiraled in the fallout.
The idea of a "Walking Ghost Syndrome" of radiation poisoning is a metaphorical theme the comic plays with, and it pays off impressively as the story progresses.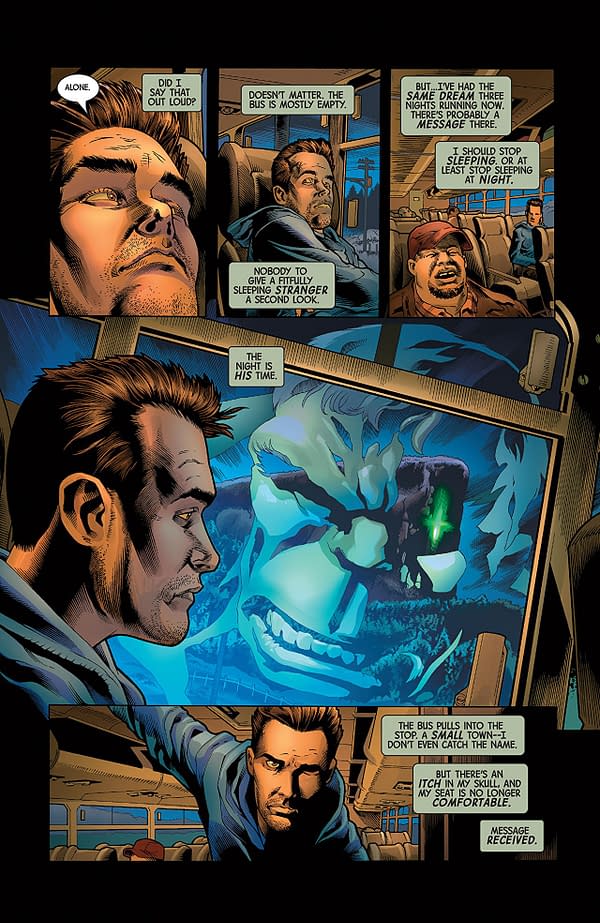 Joe Bennett maintains high artistic fidelity through this issue too, giving the world extensive detailing and knowing how to layer on the unnerving imagery where appropriate. The death of the scientist's son genuinely caught me off guard, and it was done without a drop of blood (I think, hard to tell). The return of Hulk's massive brow is something that tickles me too. Paul Mounts keeps things dower with a more grounded color palette that leans on the darker side. That is, of course, when things don't go green.
Immortal Hulk #2 shows a remarkable storytelling acumen from the talented Al Ewing. He's impressed me before with Mighty Avengers and Ultimates, but Immortal Hulk may be his finest work yet. The plot is tight, the theme is consistent, and Bennet, Ruy Jose, and Mounts keep things looking great. This one earns a strong recommendation. Give it a read.