Matthew Rosenberg Knows Exactly What's In A Name
Two neat nods from Matthew Rosenberg's Marvel work that I haven't seen explained elsewhere.
Once upon a time, Matthew Rosenberg and his partner ran a punk label called Red Leader Records. The label lost money spectacularly, but helped launch bands careers. The only relevant band for Bleeding Cool readers is End Of A Year, whose vocalist, Patrick Kindlon, later joined forces with Rosenberg to become a writing duo (End Of A Year changed their name to Self Defense Family).
So, when Matt Rosenberg titled his Astonishing X-Men mini Until Our Hearts Stop, he's referring to Until Your Heart Stops by Cave In. Until Your Heart Stops is a metalcore touchstone, and when referring to that pre-Jane Doe era of the genre, it remains cited as the best of that class. Until Your Heart Stops sounds like watching a supercut of horror movie chases and killings (the album's kinda long, but Cave In makes the 54-minute runtime worth it).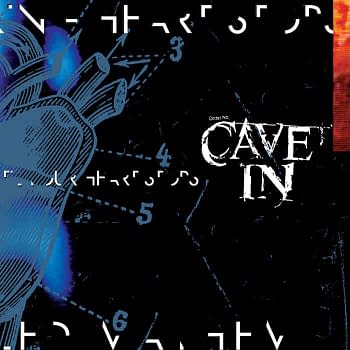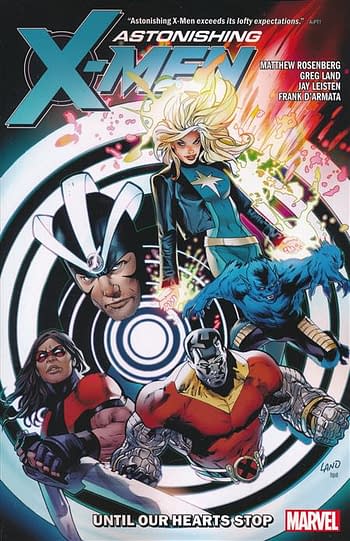 Which, given much of Until Our Hearts Stop is about the recycling of bodies and un-life, isn't a bad way to title the work. If the above paragraph read like word salad, try a different Cave In record called Antenna.
His Kingpin mini, Born Against, is a nod to the band New York City band Born Against, famous for hyper-leftist beliefs, and accusing New York hardcore kingpins Sick Of It All of selling out by signing to a major label (both bands laugh about it now). Born Against unquestionably played the role of provocateur to the New York City scene which badly needed a provocateur.
To summarize barbarously: The bands Born Against critiqued tended to be men who projected toughness writing songs about how difficult it is to live in a bad part of town and about slights real or imagined. Born Against was one of the few bands writing lyrics and songs about the horror of knowing there's a rape occurring every six minutes (according to RAINN, that number is now a sexual assault every minute and a half).
True to hardcore punk form, some Born Against songs aren't even a minute long, and the recording quality's rough. Born Against's second compilation, The Rebel Sound Of Shit And Failure, is a great place to start.