GSK's Night and Day Nurse cold remedy is getting a new print ad campaign from a familiar artist named Neal Adams. The theme of the ads are focused around the horrors of missing out on important and life-changing events because of being sick. The posters all point back to a website called Treat Yourself Better a campaign focused on fighting cold and flu symptoms without the use of antibiotics. The campaign is set to begin soon in the U.K.
Adams is best known for his ground breaking runs on Green Lantern & Green Arrow and Batman.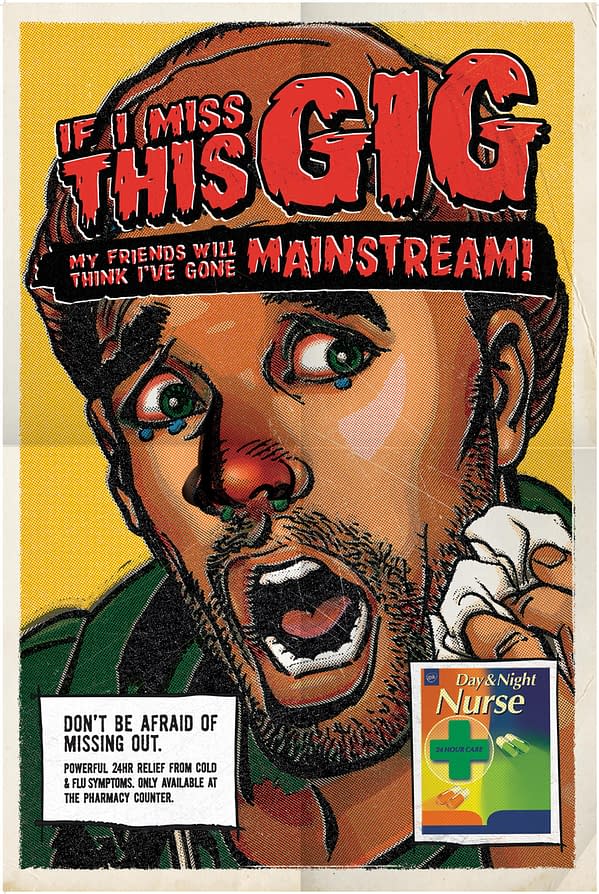 Images from The Drum.
Enjoyed this article? Share it!