Plastic Man #3 Review: Balancing Heart and Parody
[rwp-review-recap id="0"]
Plastic Man tries to reason with Man-Bat to keep him from attacking. When this doesn't work, Eel bluffs by saying he wants to join the Cabal. A mysterious voice says that the Cabal doesn't want the likes of Eel, and soldiers with stun batons capable of hurting Plastic Man arrive. Eel has no choice but to fight to protect himself and Pado. Elsewhere, Sammy tries to solve his woes, and the girls who work with Eel O'Brian work to prove his innocence.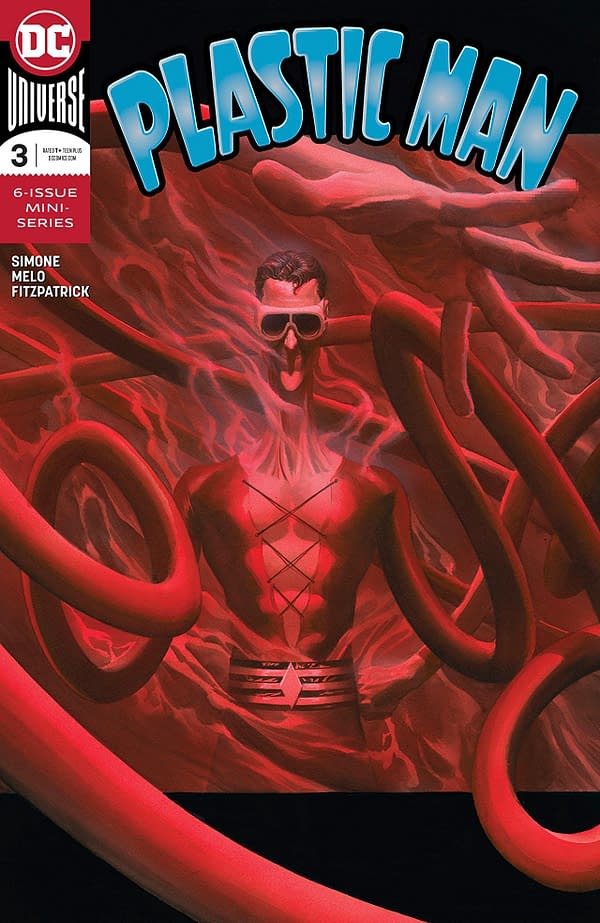 Whenever I worry that maybe I just have a thing against superhero comedy stories, I remind myself that Gail Simone and Adriano Melo's Plastic Man just might be one of my favorite comics on the shelves right now.
This book is pure gold, and the things it gets right should be the gold standard for superhero comedy in the Big Two. It doesn't just break the fourth wall and claim that this in itself is a joke, and, when it does get self-aware, it's usually pretty smart and genuinely funny.
Plus, Eel O'Brian is a sincere and likable guy. He knows he's a had a bad past and wants to do better. He cares about the vulnerable and weak in the world and takes care of the problems that the Justice League may overlook.
He's also really frigging funny. There's an extended Harley Quinn joke in here that had me cracking up.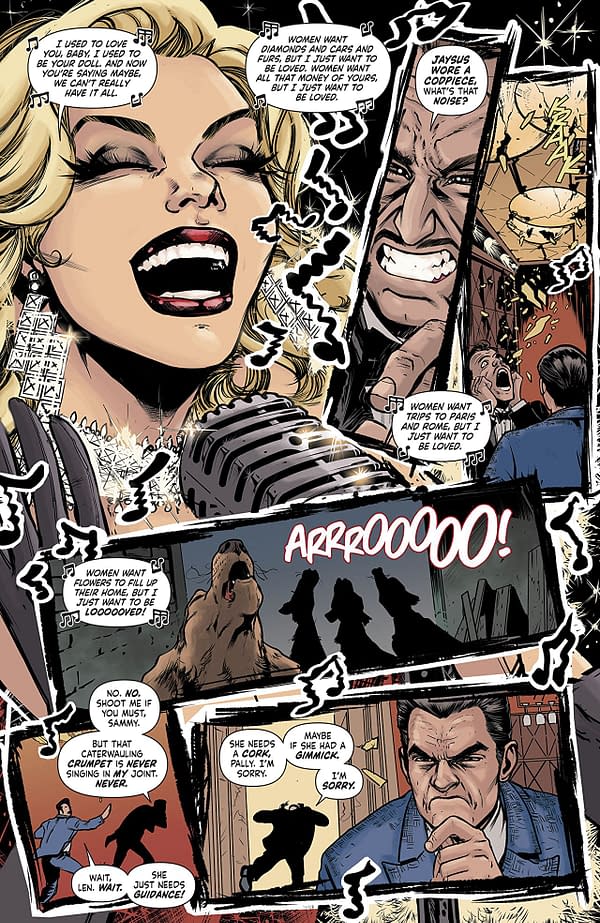 Melo's artwork makes this all work, and what she does with Plastic Man's body stands at the intersection of hilarious and body horror. She also can capture the smaller emotions and expressions to add depth to the book. Kelly Fitzpatrick balances the darkness of the noir setting with bright foreground color to give the visuals depth and contrast.
Plastic Man #3 is another quality issue of this wonderful miniseries. It's funny, heartfelt, and well worth a read. Simone, Melo, and Fitzpatrick are nailing it. Check this one out.
[rwp-review-ratings id="0"]
[rwp-review-form id="0"]