'Cargo' Review: Sherlock's Martin Freeman Brings Heartbreak to Familiar Horror [Tribeca 2018]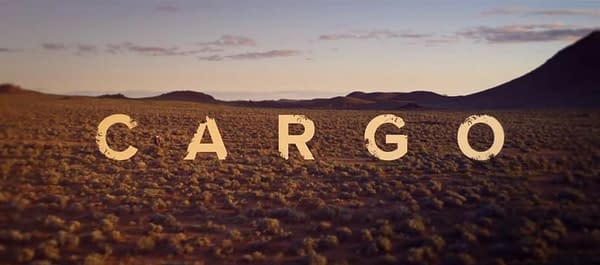 Netflix's Australian Outback zombie drama Cargo had its premiere at the 2018 Tribeca Film Festival, and Bleeding Cool was able to screen the film ahead of its May 18th premiere as the first Australian Netflix Original feature film. Co-directors Ben Howling and Yolanda Ramke's (who also wrote the screenplay) feature-length adaptation of their 2013 viral short film stars Martin Freeman (The Hobbit) as a a father infected by a terrifying pandemic who finds himself searching for a safe home for his infant daughter — and possibly a cure.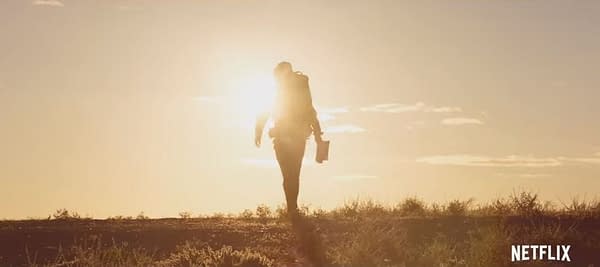 Here's our review of Netflix's Cargo: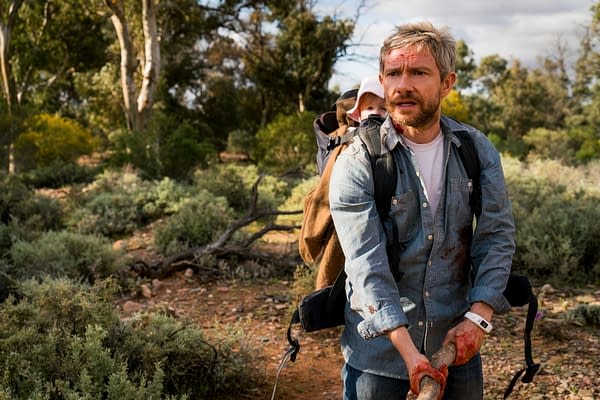 Here's the official Netflix trailer and overview for Cargo, premiering Friday, May 18th:
In the aftermath of a global pandemic, Andy (Martin Freeman) is focused on keeping his wife and their infant daughter alive as they travel across the Australian Outback. A terrible accident, however, forces him to set off on foot: A zombie bite has given Andy a mere 48 hours before he, too, is undead. Andy struggles to both find a refuge for his child and stave off the disease as the clock runs out on his humanity. On his journey, Andy crosses paths with an indigenous youngster, Thoomi (Simone Landers), who brings him into her Aboriginal community and offers a much-needed bit of hope: her people may have a cure for the sickness.

Directed by Ben Howling and Yolanda Ramke from a script by Yolanda Ramke, Congo also stars Anthony Hayes, Susie Porter, Caren Pistorius, Kris McQuade, Bruce R. Carter, Natasha Wanganeen, David Gulpilil, Lily Anne McPherson-Dobbins, Marlee Jane McPherson-Dobbins, Finlay Sjoberg, and Nova Sjoberg; with Geoffrey Simpson handling cinematographer. Samantha Jennings, Kristina Ceyton, Russell Ackerman, and John Schoenfelder produce.

In an interview promoting Cargo from late April 2018, Freeman was asked if he finds himself more attracted to roles like Andy: where the characters aren't necessarily born equipped for greatness, but nevertheless find greatness thrust upon them and they have to act:
"Ostensibly, no – I don't go looking for those scripts, but somehow they find me. [Laughs] The truth of it is, somebody who fits the very definition of heroism doesn't think they're a hero. You ask anyone serving in the military, none of those people think they're heroes; if they're crawling across a minefield to save three of their comrades, they never think what they're doing is heroic. It was their job, or it was just what they felt they had to do in that moment.

Bearing in mind what you said, about these [characters] being unlikely heroes, yes, I agree, if we're talking about Hollywood films. [Laughs] Hollywood films represent about 0.004% of what is actually true. By the way – I fucking love Hollywood films. I grew up on them, like everyone else in the West did. But real-life heroes are not that. Anyone who survived The Blitz was not that. Anyone who worked in the days after 9/11 was not that. These are ordinary people – normal people – not your chiseled-jawed heroes. That's the reality of it, and that's what I respond to when I read scripts. I guess that's partly what the audiences respond to.

Audiences respond, too, to chiseled-jawed macho men, and that's fair enough. The world needs chiseled-jawed macho men – I don't want to deprive them of work. But that's not real. And I'm not saying – I mean, no film is real, it's all artifice. But the reason I think people are interested in seeing people like me play heroes, is because those are the people who are going to see the films. The world is made up of all sorts of people, most of whom are not archetypal, matinee idol heroes."