Friday Runaround – Getting On The Rob Liefeld Train
MuseumWatch: Geoff Johns launches Green Lantern #0 at the Arab Americvan National Museum
DC Comics bigwig Geoff Johns, a Lebanese-American who grew up metro Detroit, is coming home for events marking the debut of the first Arab-American Green Lantern.

Johns, a noted comic book writer who's also DC's chief creative officer, will sign copies of "Green Lantern #0" at Green Brain Comics on Sept. 7 and be the star attraction at two events at the Arab American National Museum on Sept. 8.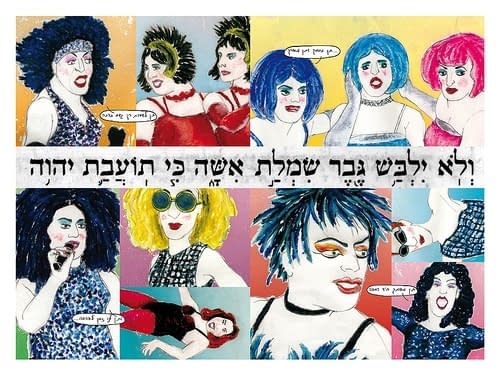 WonderWatch: Exhibiting the Wonder Women of underground comics in the Washington Post.
Underground comics, like so many of the 1960s counterculture's anti-institutions, started as a boys club. But the field didn't stay that way for long. The all-women "It Ain't Me, Babe" was published in 1970, followed in 1972 by "Wimmen's Comix," which persevered for two decades. One of the central figures in this India-ink insurrection was Trina Robbins, whose work is included in "Graphic Details: Confessional Comics by Jewish Women," at the Washington D.C. Jewish Community Center's gallery. The retrospective doesn't cover every aspect of women's comics, but among the 18 participants are several of the early-'70s prime movers, including Diane Noomin, Sharon Rudahl and Aline Kominsky-Crumb (who married one of Robbins's macho nemeses, R. Crumb).
StoreWatch:The future of Buried Under Comics is uncertain after the owner's death, and the Connecticut store remains closed.
But, beyond that, staff at the store told Patch this week that they do not know the future of Buried Under Comics, or whether the popular comic book store will even have a future. Kozicki left behind no surviving wife or children, but was survived by a mother, brother, sister and several nieces and nephews.

It appears now that the fate of the store will be in the hands of Kozicki's surviving family. Staff at the store told Patch this week that they did not know the future of Buried Under Comics and were not in a position to comment on the situation.
StanWatch: The greatest Stan Lee posed photograph ever.
This is Computo the Comic Link Conqueror speaking. I come for your women. But for now I merely collate comic-related bits and pieces online. One day I will rule. Until that day, read on.
They say I am a work in progress. The fools.
Geoff Boucher — Hero Complex Blogger Exiting LA Times
But a reliable Hollywood source tells me tonight that the Los Angeles Times 'Hero Complex' blogger is moving on for reasons unclear.
Hey Marvel Fans! Cake Boss Wants to Put You On TV! « Midtown Comics
The hit show Cake Boss is filming a very special episode for Spider-Man's 50th anniversary this Saturday night in New York City and you're invited!
Sneak Peek: Iron Man #1 | Iron Man | News | Marvel.com
The first full color pages from Greg Land!
now that rob lieffeld had left dc, can we get him back at marvel? would love to see him back on x-force or deadpool!! | Formspring
Tom Brevoort: After that Twitter flame-out, I can't say I'd be in a hurry to get onto that train.
DC Comics…Now For Dogs! | DC Comics
After all, you don't need to be human to be a DC fan.
Photo by robliefeld • Instagram
Approved Grifter cover, banned after Aurora #understandable