REVIEW: Valkyrie Jane Foster #7 — "Makes The Core Conflict Seem Super Contrived"
(Marvel Comics, creative team: Al Ewing, Jason Aaron, Pere Perez, Jesus Aburtov, Joe Sabino)
The doctor in question leads a powerful cadre of medical professionals — Doctor Strange, the Night Nurse, Cardiac, Manikin, and the wielder of Excalibur, Faisa Hussain — to provide medical care to the personification of mortality. Starting from such a heady concept, this issue goes from the grotesque to the philosophical as Jane goes from healer to litigator as she is forced to consider the case for death's existence. The script leans heavily into characterization (and one of these people should never have been on this trip anyway) as we literally peer deep into the psyches of these players, but it makes the core conflict seem super contrived (even for fiction, where everything is made up). This wasn't a bad book at all but clearly was a little half baked. RATING: HONORABLE MENTION.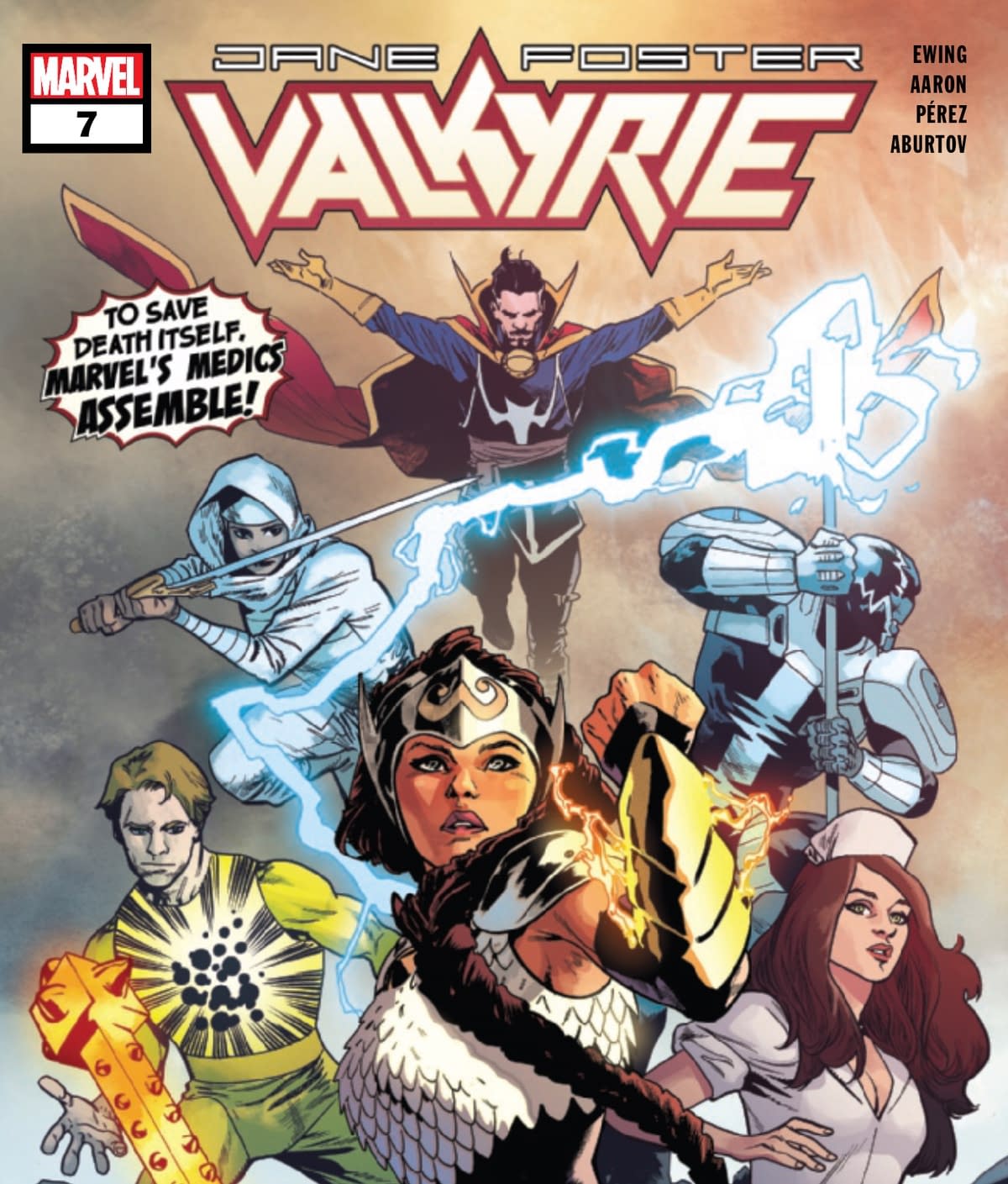 VALKYRIE: JANE FOSTER #7
Al Ewing & JASON AARON (W) • Pere Perez (A) • Cover by Mahmud Asrar
TIME OF DEATH: NOW!
Valkyrie teams up with Marvel's Mightiest Medics to save the life of the ultimate patient — Death herself! With a universal force on the cosmic operating table, the end of everything is one slip of the scalpel away… but has one of Jane's surgical team forgotten their Hippocratic Oath?