REVIEW: Black Cat #8 — "This Book Is Fun, Smart, Well-Crafted And Enjoyable"
(Marvel Comics, creative team: Jed McKay, Dike Ruan, Annie Wu, Brian Reber, Ferran Delgado)
After a mild misstep, this series is back in fine form as the titular thief breaks into the corporate headquarters of billionaire adventurer Danny Rand, who most know as the hero Iron Fist. Interspersed in-between scenes covering the clever caper, the Black Cat trades music references and banter about relevant backstory with her mother. If you remember Michael Westen's mother on Burn Notice, this criminal matriarch will seem familiar to you (in a good way). The script from Jed McKay adds refreshing layers to drive along a meta-narrative while staying laser focused on what's happening here. The artwork from Ruan, Wu, Reber and Delgado do a great job bouncing between settings, even pulling off the trick of a flashback in a flashback with clarity and skill. There's a lot to like about the super well structured dialogue ("Why do people keep calling me a villain?") and the effective visual storytelling. The jaw dropping last page has adequate build up from the events and discussions in the issue. All around, this book is fun, smart, well-crafted and enjoyable. RATING: BUY.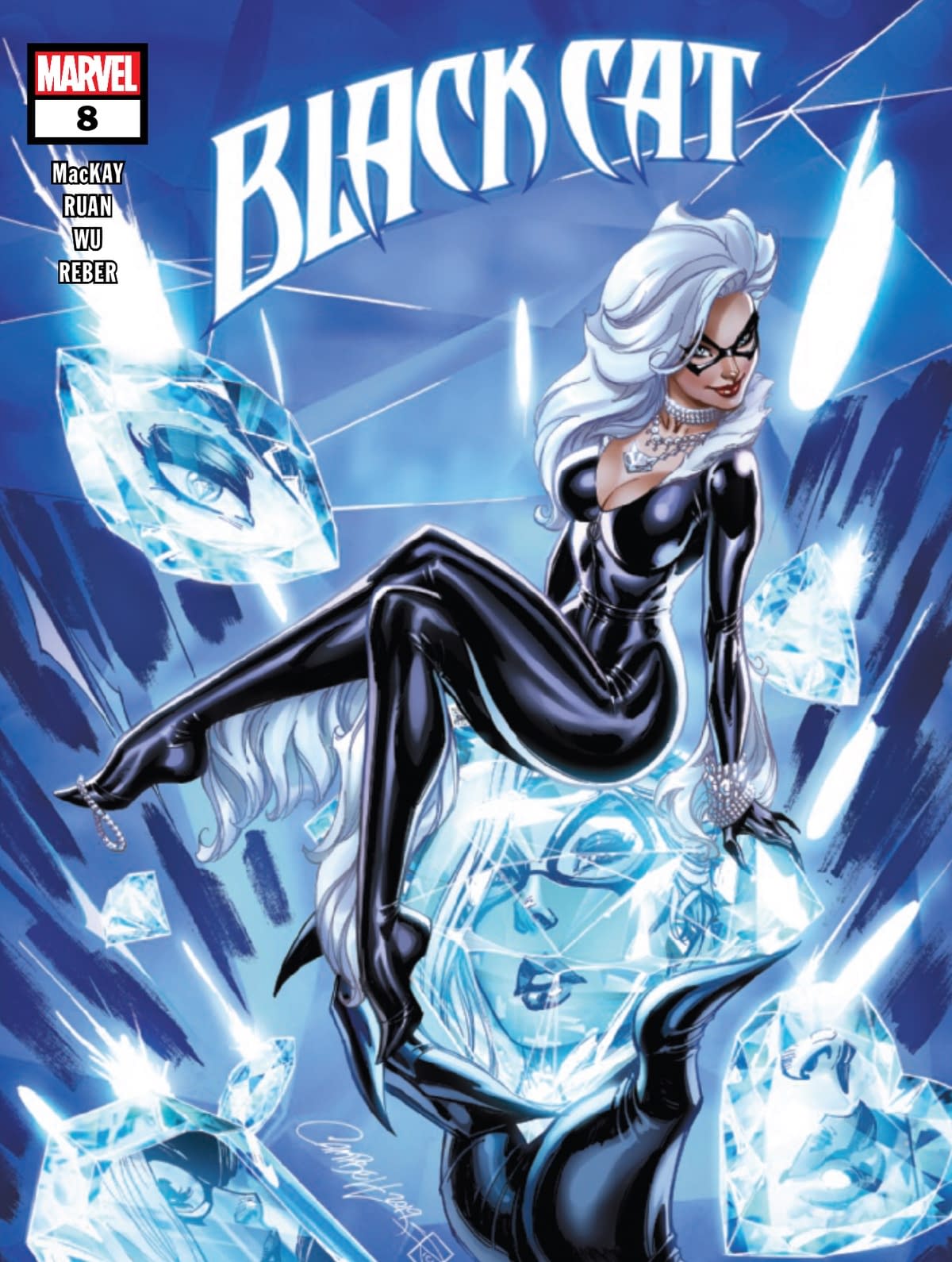 BLACK CAT #8
JED MACKAY (W) • DIKE RUAN & ANNIE WU (A)
• Black Cat and the Thieves Guild are now in an all-out WAR!
• In wars, there are casualties and Felicia needs to get someone she loves out of the city immediately.
• But can she trust THE BEETLE (fresh off her AMAZING SPIDER-MAN supporting role) to help her?