REVIEW: Star Trek Year Five #8 – "Well-Earned Emotional Payoffs"
(IDW Publishing, creative team: Jackson Lanzing, Collin Kelly, Stephen Thompson, Charlie Kirchoff, Neil Uyetake)
There is a whole lot happening in this issue, with thrilling spaceborne action, well-earned emotional payoffs for things that have bee developed through previous issues. As this storyline draws nearer to the circumstances of the 1979 motion picture, you can see the development of the crew into the roles they would come to inhabit, developing organically. The struggles of Spock to balance his genetic halves equally mirrors the roller coaster in Wrath of Khan and the struggles of Discovery. Now, admittedly, it's not always rainbows and butterflies as some editing errors ("and how do you know you're a man?") slipped through in a delicate scene (with some meta implications) and the last page will fly over the head of people not wholly indoctrinated to TOS lore, but overall this trip down "never experienced memory lane" remains enjoyable and worth the price of admission. RATING: BUY.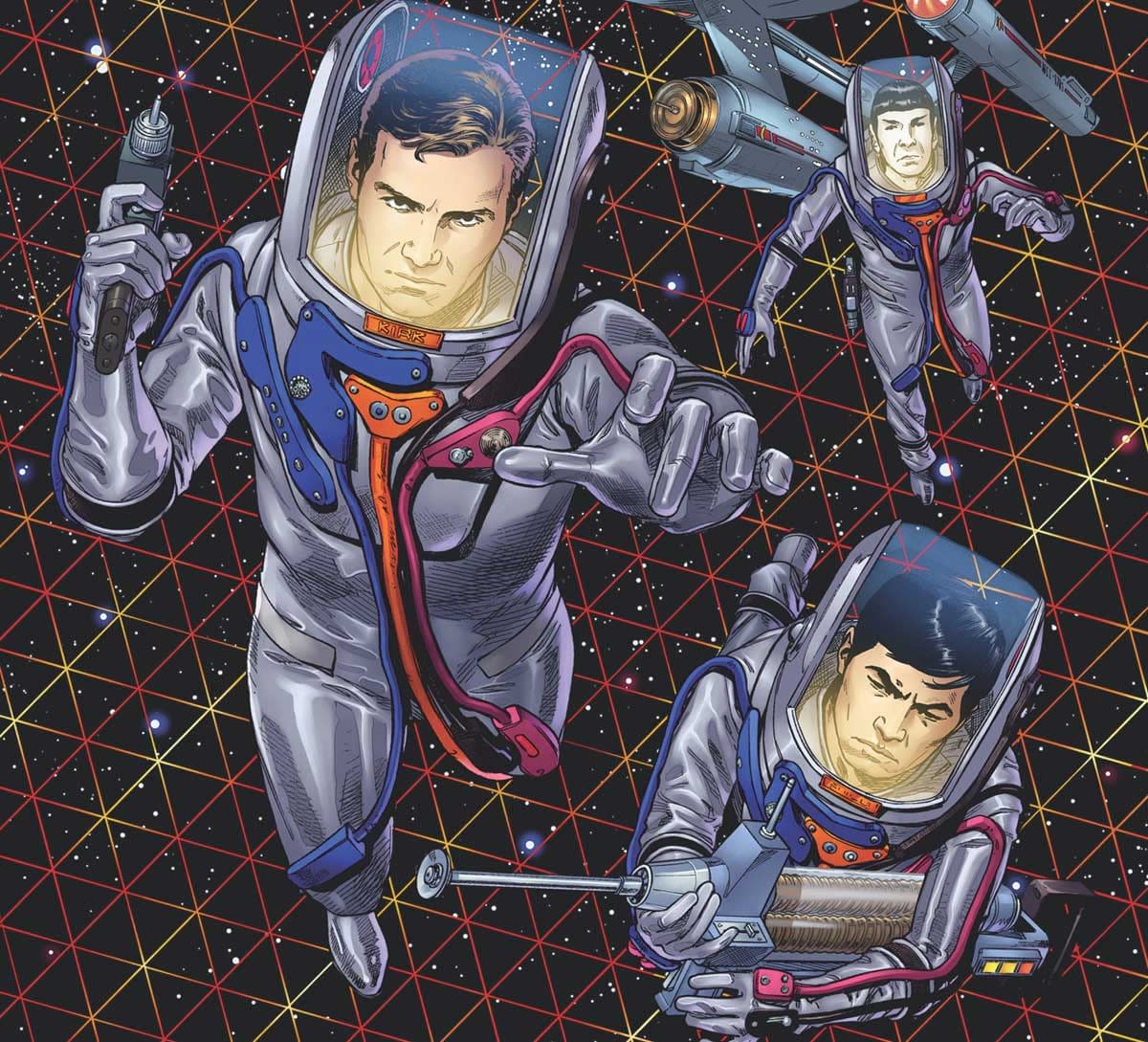 STAR TREK YEAR FIVE #8 CVR A THOMPSON
(W) Jackson Lanzing, Collin Kelly (A/CA) Stephen Thompson
As a fleet of Tholian vessels closes in, Kirk and the rest of the crew struggle to free the Enterprise from the Tholian Web before it's too late. And with the destruction of the ship hanging in the balance, Bright Eyes will have to make a choice between their human friends or going home. The final voyages of the original mission continue here!In Shops: Dec 04, 2019
SRP: $3.99
Hannibal Tabu is an award-winning journalist and comic book writer, a published poet and novelist, a husband and father, aligned lawful evil and is a professional awful person. His professional efforts can be found on The Operative Network.