(Marvel Comics, creative team: Charles Soule, Will Sliney, Guru eFX, Travis Lanham)
Well! There is more canonical information revealed about the characters that strolled into the sequel trilogy than you found in the actual movies, as this recasts some things we've seen in a strikingly different light. The destruction of Luke Skywalker's Jedi Temple didn't play out exactly as many believed, and you get an early and quite unexpected look at Snoke as well. For completists, this will be considered a freaking gold mine, but therein lies the rub: while we're getting this informal data dump, there's not much story. Ben Solo stands in the wreckage of the Temple, tries to intimidate some people and leaves. That's it. That's the comic. You get a lot of internal struggle (which, ironically, would have played better in a novelization) and a good, hard look at who the Knights of Ren actually are and what they do. That's nothing to sneeze at. However, to still see the man-boy that would be a Sith Lord still struggling with himself as much as with any external party shows that he's never really had a foundation of his own identity. Is that a failure in parenting and mentoring, the final failure of the heroes of yesteryear? Maybe. In the immediate sense, it makes it a struggle to engage with this protagonist, whose motivations are as fleeting as his impulses. Sure, that's enough for some, but here it's not quite connecting yet. RATING: HONORABLE MENTION.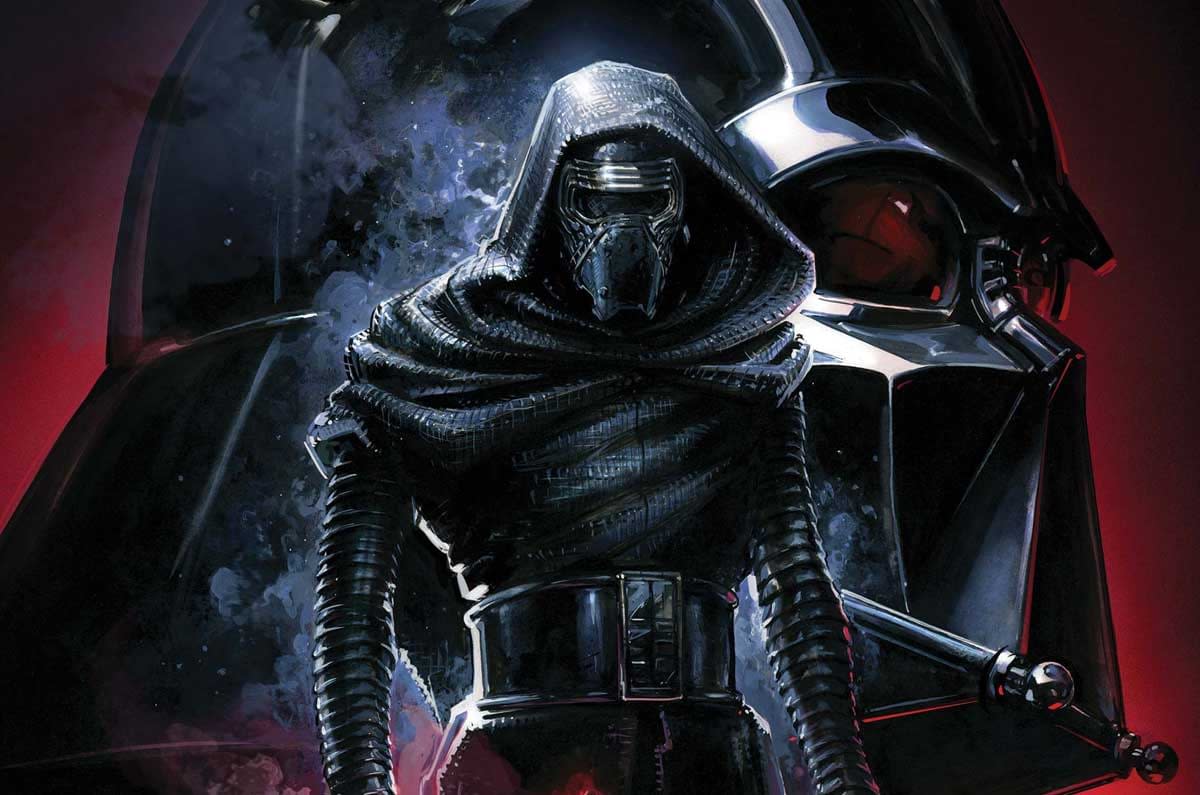 THE RISE OF KYLO REN #1
Charles Soule (Writer), Will Sliney (Artist)
Cover by Clayton Crain
WITH BEN SOLO'S FALL … COMES KYLO REN'S RISE! Young Ben Solo is legendary Jedi Luke Skywalker's most promising pupil. As the son of Rebel Alliance heroes Leia Organa and Han Solo, as well as Luke's own nephew, Ben has the potential to be a great force for light in the galaxy. But the Skywalker legacy casts a long shadow, the currents of the dark side run deep, and Darth Vader's blood runs in Ben's veins. Voices call from both his past and his future, telling him who he must be. He will shatter, he will be reforged, his destiny will be revealed. Snoke awaits. The Knights of Ren await. Ben Solo's path to his true self begins here.
Enjoyed this article? Share it!