Things To Do In California If You Like Jack Kirby
Cal State Northridge will be hosting and art gallery focusing on the work of comic book legend Jack Kirby. The event, Comic Book Apocalypse: The Graphic World of Jack Kirby, runs from August 24th through October 10th (closed Sept 7th) with a public reception on August 29th (4-7 pm) and a curator talk on August 31st (10 am). A full color exhibition catalog will accompany the exhibition.
The exhibit will focus on Kirby's work from 1965 on, but will document the artists entire career of over a half century.
Jack Kirby (1917-1994), called the "King" of comic books, is the best-known artist in superhero comics. His characters, concepts, and plots became the springboard of the Marvel Universe in comics, in film, and across media. Kirby designed and launched such iconic properties as The Avengers, X-Men, Fantastic Four, Thor, The Hulk, and Nick Fury; he co-created Captain America and The Black Panther, and helped launch other Marvel properties such as Iron Man, Spider-Man, and Daredevil.
Comic Book Apocalypse is curated by Professor Charles Hatfield, founder of CSUN's popular "Comics and Graphic Novels" course and the author Hand of Fire: The Comics Art of Jack Kirby, which won a 2012 Will Eisner Comics Industry Award for Best Educational/Academic Work. Kirby, says Hatfield, is "the quintessential comic book artist" and "a neglected giant of American comics and popular culture, and just a great, great artist."
Gallery hours are Mon-Sat 12-4pm, Thurs 12-8pm. You can visit www.csun.edu/artgalleries and www.facebook.com/CSUNArtGalleries for more information.
---
---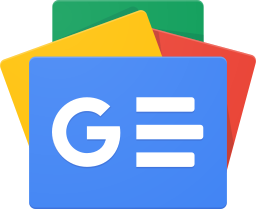 Stay up-to-date and support the site by following Bleeding Cool on Google News today!