Top Cow and Image Comics are launching an Aphrodite V series this Summer, from writer Bryan Hill and artist Jeff Spokes. Hitting stores in July, Aphrodite V offers a simple and universal premise: "One machine wants to destroy the city. Another has come to save it. Only one will survive." And according to Hill, the comic represents the much-vaunted "jumping-on point," a magical time in a comic's publication history during which a brief window exists for new readers to penetrate the dense continuity and insular nature of the comic book universe.
"This is a great way for people unfamiliar with this side of the Top Cow universe to jump into a story about the intersection of technology, humanity, and justice," said Hill in the press release. Here's the synopsis of the story:
In the near future, Los Angeles is a city on the brink of evolution, struggling with a new wave of terror fueled by black-market technology. Enter Aphrodite V: a fugitive from her masters, seeking individuality and purpose. She is the bleeding edge of biomechanics, and L.A.'s best hope against a new enemy—one that seeks to become a god among machines.
Aphrodite V #1 hits stores on July 18th, and final order cutoff is June 25th.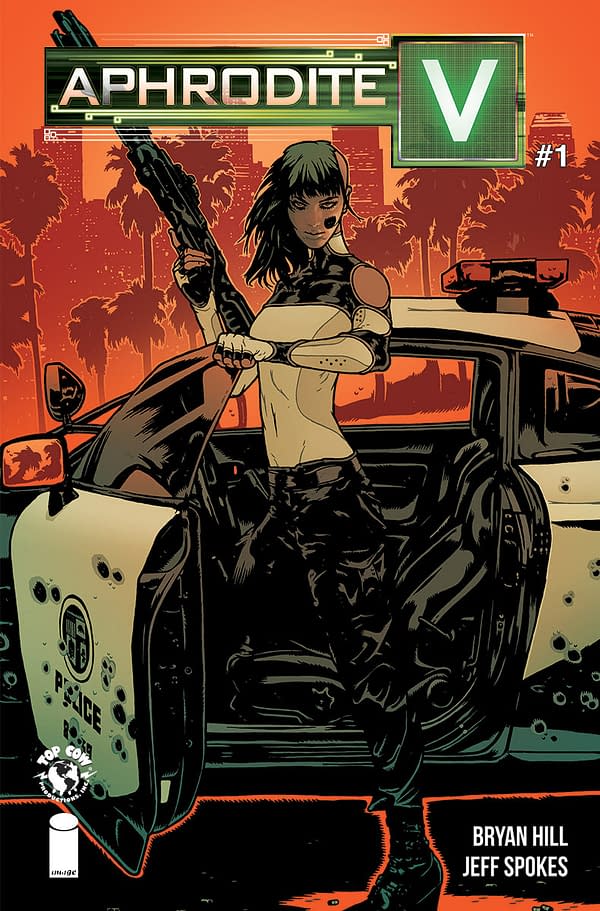 Enjoyed this article? Share it!