Posted in: Comics, Run Around | Tagged: animated series, Comics, entertainment, green lantern, janelle asselin, marvel, Marvel Comics, marvel now, teen titans, tezuka
---
Tuesday Morning Runaround – Marvel NOW What? After Captain America: The Winter Soldier, are our Agents Of S.H.I.E.L.D. left with an empty warehouse any picking up their pink slips? Sean Williamson asks the question….
WHEN WOMEN CRITIQUE COMICS
Janelle Asselin writes about her experiences after criticising the cover for Teen Titans #1 for featuring what appeared to be a teenage Wonder Girl with breast implants.
At first I wasn't going to talk about the rape threats because honestly, most of the women I know with a solid online presence get them regularly. This is just a thing we are forced to deal with. And I didn't want to make it seem like it was a bigger deal than what's happened to them for years. But I realized once I posted about the rape threats in passing that men I know and respect were stunned to find out this was happening. Let's be real: if these men who are actually decent human beings don't know how often this stuff happens, what hope is there for the men who are harassing me online?

And that's the thing I feel like a lot of these internet assholes miss. I'm not saying men are the worst thing ever or even that men in comics are the worst thing ever. I'm so lucky to have a lot of amazing people in my life, male, female, and non-binary, who constantly support me. There are men in comics who understand how not to be a condescending asshole. But right now, the problem is that too many other men think that they are in a crowd of like-minded men who are super sick of this feminazi bullshit. The truth is that you are on the losing side. Women in comics aren't going away. Even if you continue to talk to us like this. Your threats and insults do nothing more than make me want to stick around and shout even louder. So thank you for that.
STAY IN FOCUS
Giancarlo Volpe goes to a kids focus group for his Green Lantern animated series. With some surprising (though not very) results. TURN A KID'S DAY INTO A COMIC DAY
An organization in Elyria, Ohio is giving a handful of deserving kids a virtual comic experience, complete with an evil plot and to foil and a villain to defeat, all on Free Comic Book Day.
Ely Square will be the headquarters for the operation. Several businesses have offered support including The Chronicle-Telegram, Fifth Third Bank and Keith's Comics.

The Ohio National Guard will help the youngsters save the day. There is no telling who else may show up — Superman, Capital Marvel, Hawkeye, Captain American, Supergirl, The Joker, Green Lantern, Thor or Spiderman, perhaps.

Mayor Holly Brinda jokingly said she may even don a cape as she salutes the young stars with a proclamation.

"I have to get into the day," she said. "It will certainly be an interesting day."

Chulik, 46, said the details are coming together perfectly with a highly guarded script being written to make sure everyone knows his or her part. It's all about making sure the kids save the day, and the community understands good things still happen, he said.
OSAMA TEZUKA UNPUBLISHED WORK DISCOVERED 25 YEARS ON
Its been twenty-five years since Astro Boy-creator Osamu Tezuka died from cancer. No one ever expected to see any more original work created by the manga legend. Until now.
Rumiko, Tezuka's daughter, were fixing things in her father's apartment in Niiza, Saitama Prefecture, which was supposed to go on display for an event last summer. Noticing a locked drawer, Rumiko had a key made so she could open and clear it for fear that some personal belongings of her father might be included in the display. Aside from the unpublished work of the two mangas, she also found an essay about Katsuhiro Otomo, known for his groundbreaking series Akira. The essay was handwritten by Tezuka himself. Rumiko was nostalgic about her father as she discovered cancer medication, along with a piece of his favorite chocolate, also in the drawer. "Looking at the chocolate and the medications, I vividly recalled my dad huddled over his manuscripts, raising his spirits with the candy while fighting his disease," she said.
---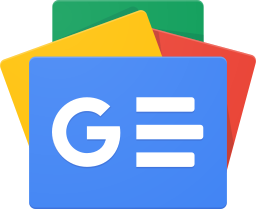 Stay up-to-date and support the site by following Bleeding Cool on Google News today!