Greg Weisman Young Justice One Shot on DC Universe, Season 3 Starts in January
Announced today at NYCC, Greg Weisman himself will be joined by artist Chistopher Jones on a single issue comic titled Young Justice: Outsiders. It will be published on the DC Universe streaming service. According to Wiseman the one-shot will take place between Invasion and Outsiders, but will not cover the entire timeskip that is taking place between seasons of the show.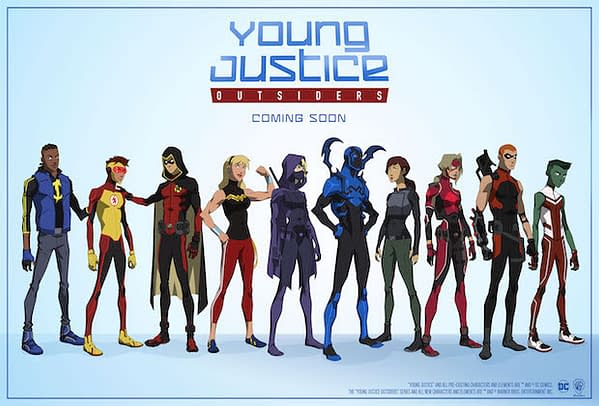 This is only a one-shot for now, but if fans demand it there could be more. We all know how demanding Young Justice fans can be now, don't we? Wiseman and Jones were part of the creative team on the original Young Justice comic series, so it makes sense to reunite them here. This one-shot will only be available to read on the DC Universe streaming app. Those lucky ones who were in the DC Universe panel at NYCC today got a free year of the service.
The beloved animated series will return for a third season on the streaming app after fans demanded for years that they bring it back. The new season will release three episodes per week, with 26 episodes in total coming out. 13 will come in January, with the other half in June of 2019.