Attack on Titan: Tactics is the Most Brutal Mobile Game
DeNA Games has just launched Attack on Titan: Tactics in Japan while the North American and Australian version of the game will hit sometime this summer. I was able to meet up with the dev team at DeNA Games during GDC this year to get a sneak peek at the game and even see it in action.
Tactics is based on the Attack on Titan anime with a story mode covering the first season of the show, a character stories section with all-new original content, and limited-time events. However, all three modes have the same basic gameplay setup, which is waves of Titans running at the walls of a village. The objective is to kill all the Titans before they breach the walls and wreak havoc on the civilians.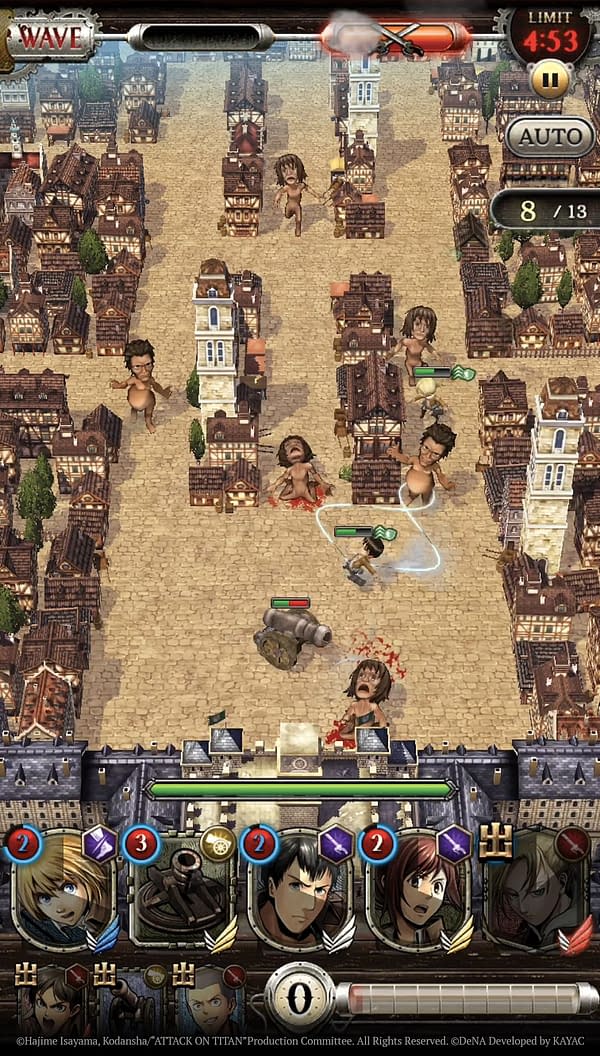 The mobile game is a real-time strategy game with simplified, but still deep tactics as each character has their own abilities and strengths, and each Titan has its own weaknesses. Some characters will target the Titans eyes, others will take out their legs, some will take off arms, and some will do general damage. Accordingly, certain types of Titan are weaker to leg attacks, some to eyes, and it's all up to the player to figure out which characters are strong against which Titans and plan accordingly.
The game's boss fights are especially brutal as boss Titans have special abilities. Some can even summon regular Titans to overwhelm the player. The boss fights are long and brutal, and will require a decent bit of strategy. The demo walkthrough of the game at GDC included a boss encounter, and the boss Titan absolutely wrecked us by summoning wave after wave of adds.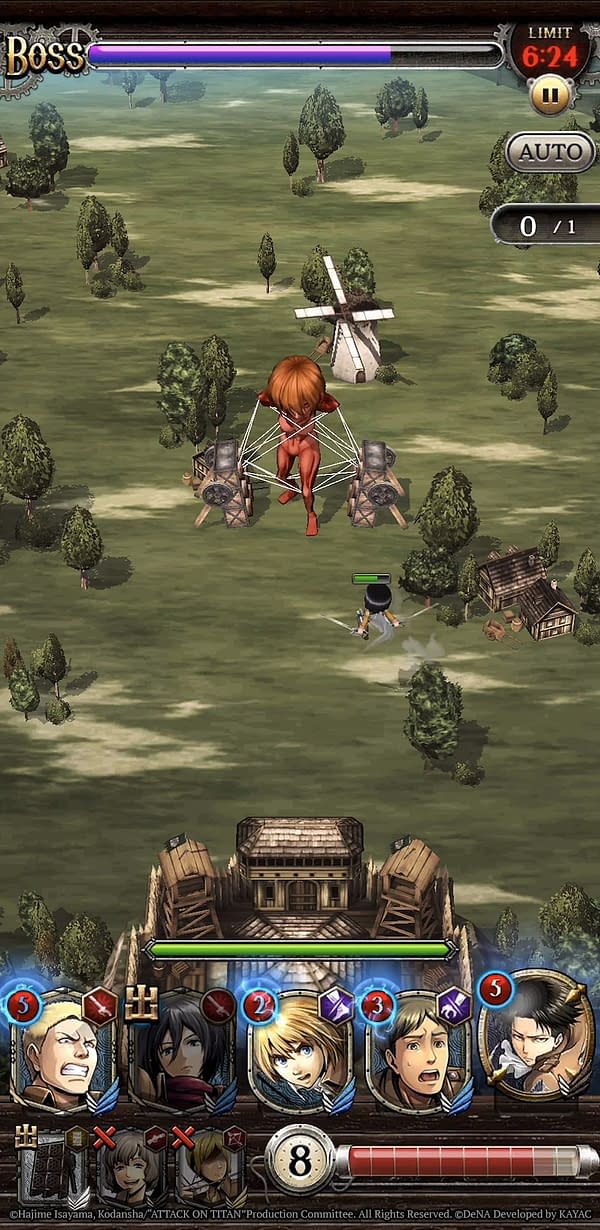 While the gameplay is simplified with characters using their special abilities on timers, the strategy component of Tactics is absolutely brutal and unforgiving.
The Titan battles are also suitably gorey, so fans of the anime should be right at home. Those new to the franchise will find themselves easily immersed in the atmosphere of Attack on Titan, and they'll be able to play through the story as it releases in post-launch updates in order to catch up to the current season of the anime.
You can pre-register for the Attack on Titan: Tactics app and find more information on the game here.