Bastion May Be 7 Years Old, But it Plays Like New on the Switch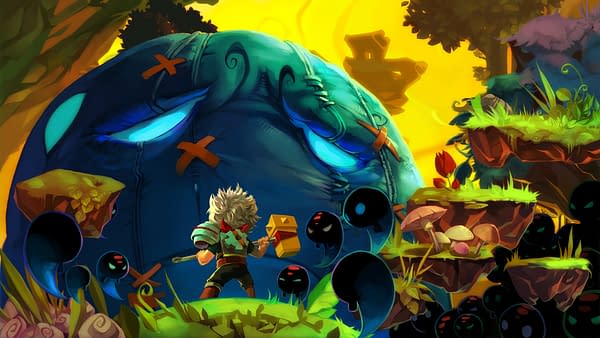 Warner Bros. Interactive Entertainment and Supergiant Games' Bastion first released back in 2011 as an indie Action-RPG that included a narration system that updated based on player actions, which was surprisingly innovative as far as 2011 indie titles go. The game is getting a Nintendo Switch launch later this month, which comes with "New Game Plus" and "Score Attack" modes built in.
Otherwise, the game is exactly as you remember it. It still has more than 40 hand-painted environments for you to run your way through as you discover the secrets of the calamity. You still wield an arsenal of up-gradable weapons. You can still smash every single bit of scenery staging on every level if you decide that's what you want to do.
Even the bullet-hell style combat hasn't changed.
Key Features of Bastion include:
Action-packed combat rewards playing with finesse
Hours of reactive narration delivers a deep story
Stunning hand-painted artwork
Critically-acclaimed original music score
'New Game Plus' and 'Score Attack' modes unlocked after finishing the story
Which is to say, the most refreshing bits of Bastion haven't changed. It remains a unique experience, and getting to play it on the Switch gives you an excuse to feel like its a completely new game. Really, the thing about playing Bastion on the Switch in 2018 is how little of the game feels stale. It's been seven years and yet the game doesn't feel old, overplayed, or overproduced. So its quirky moments are just as enjoyable now as they were when Bastion first launched on PC way back in the day.
Bastion will release for the Nintendo Switch on September 13th, 2018.