Wizards of the Coast have partnered with a brand new company called Beadle & Grimm's Pandemonium Warehouse looking to supply your Dungeons & Dragons adventure with everything you need for the upcoming adventure Waterdeep: Dragon Heist. The company is the brainchild of actor Matthew Lillard, along with Bill Rehor, Charlie Rehor, Jon Ciccolini, and Paul Shapiro. The company will be making special Platinum Edition boxes filled with everything you'll need in order to carry out missions and run an entire game from the latest adventure with style.
Right now, the boxes are only up for pre-order, as the adventure hasn't come out, but the going price for them right now is $450. Below is a more details account of what each box will include, as well as a few quotes about the partnership from both companies.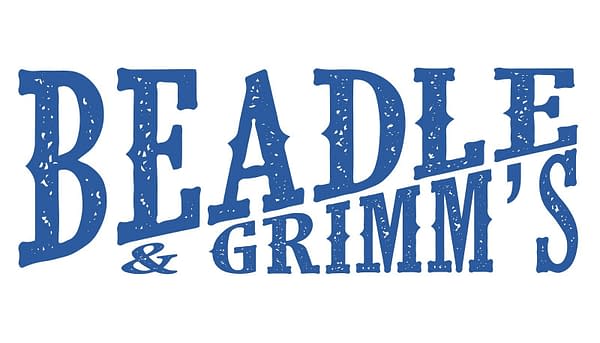 "My love of Dungeons and Dragons started when I was a kid, when we'd ride our bikes down to the hobby shop on 17th street, buy lead figures and spend days painting them. Later, as a young actor in NY, my four best friends suggested we play D&D one night instead of going to a Super Bowl party and we've been playing for the last 27 years," stated Lillard. "Named after two of our earliest characters, Beadle the Dungeon Delver and Grimm the Giantslayer, Beadle & Grimm's Pandemonium Warehouse is a way for us to share our love of the game with other players who appreciate tabletop roleplaying as much as we do. Wizards of the Coast have been incredible partners in helping us build this dream from the ground up and I'm thrilled to finally introduce our company to the world at this year's Stream of Many Eyes."

"As a DM, I love bringing props, artifacts, handheld maps and artwork for my players to handle around the table to increase the immersion in the story but it takes a lot of time and craftsmanship I don't always have available," said Greg Tito, senior communications manager for D&D. "Now with the Platinum Edition of Waterdeep: Dragon Heist, Dungeon Masters have access to a slew of items to add to their toolbox to help bring their D&D story to life. I've loved working with the crew at B&G to make this a reality for fans!" The Platinum Edition will include the following exclusive items:

Created for key encounters using grids for use with the miniatures included in the box (or any other D&D miniatures)

Designed to fit over the DM screen, the cards will feature encounter artwork on the player side and all the crucial stats on the DM side. For non‐combat encounters, there will be key histories and go‐to quotes to aid the DM with role‐playing.

The Dragon Heist Platinum Edition will contain over 20 key figures that can become permanent additions to the DM's collection.

Bonus artwork designed to bring player interaction to a completely new level.

When the players discover a vital map, letter or diary page in the game, they won't just hear about it, but will be handed a physical prop of their discovery they can examine and manipulate at the table.
Enjoyed this article? Share it!