They are the most feared babies with beards to ever hit the world of Warhammer: Age of Sigmar. Where these enraged infants find the strength to heft those giant actions, I have no idea.
Oh, those are Dwarves? My bad. I can see it now!
Get ready to grudge like it's 2004! The Fyreslayers are coming to your local game store soon, with pre-orders going up next week!
Battletome: Fyreslayers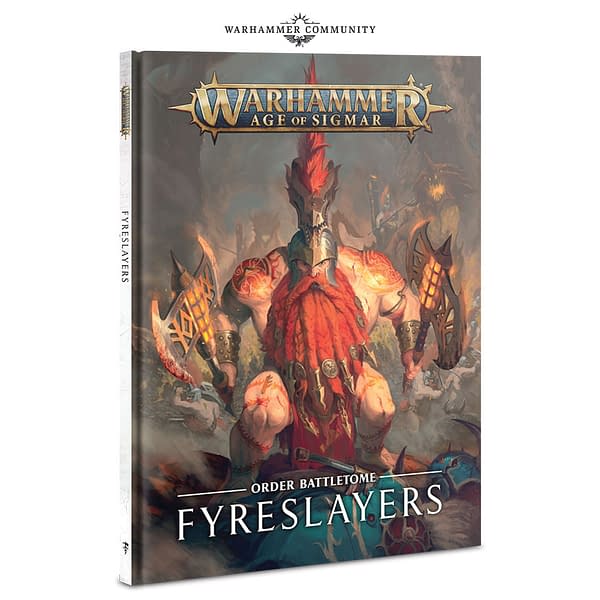 Everyone's favourite red-headed berzerkers are back with a vengeance! The new Fyreslayers battletome adds more tactical depth, thematic richness and pure fun to the army, bringing them into the post-Soul Wars realms in style.
The new Fyreslayers Battletome will be chock full of new Warscrolls, lore, and art for your favorite blazing warrior monks.
Not Endless Spells (kind of Endless Spells)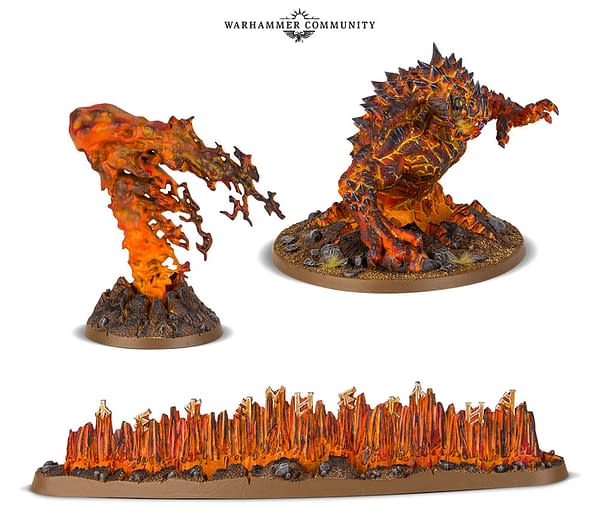 The Fyreslayers are accompanied by a host of new Magmic Invocations – like endless spells but summoned by Zharrgrim Priests. Each has a devastating impact on the battlefield, whether you're melting hordes with the Zharrghon Flame-spitter, shielding units with the Runic Fyrewall, or smashing enemy formations with the Molten Infernoth.
Magmic Battleforge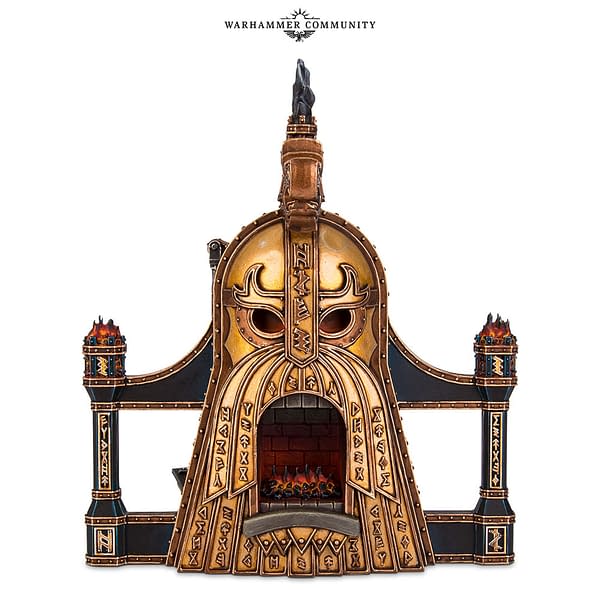 It's big, it's yelling, and it wants to eat your opponent's army. It also transfers big tactical bonuses to your Beardy Berzerker Battle Babies.
Fyreslayer Dyce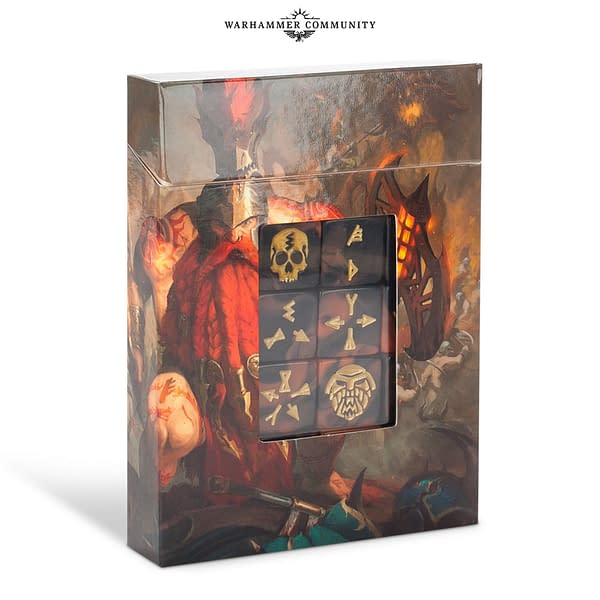 The skull side is either a one or a six, and the helmeted beardy boy is the other. This is an optional purchase, of course, unless you're a fan of '80s folk metal, in which case they are a must-have.
Doomseeker is Back!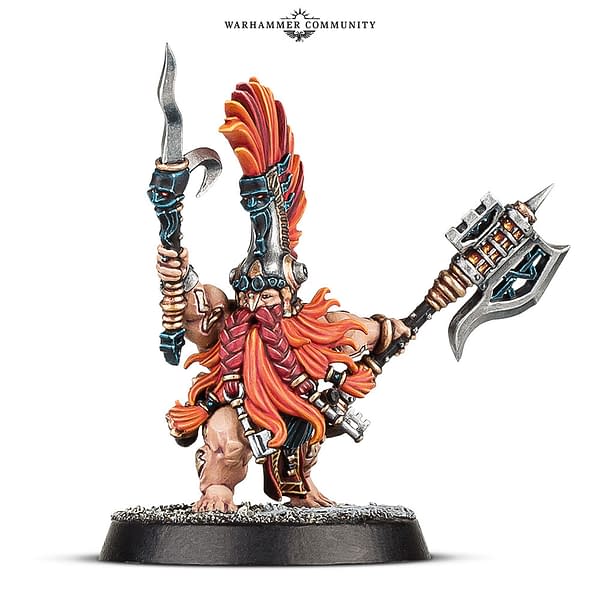 The biggest, baddest, beardiest Berzerker Battle Baby is back, for those of you that missed out the first time around!
……
The new Fyrelayers from Games Workshop will be coming to a game store near you soon, so check with your faves for pre-order information! For information on the failed Fyreslayer Festival, check out the excellent documentary on Netflix.
And apologies if this is your favorite army in Warhammer: Age of Sigmar. My poking fun at this army comes from a place of complete and utter love… of classic Warhammer Dwarfs. I'm sure I'll get over it someday.
Enjoyed this article? Share it!