Blizzard has announced its Blizzard World Overwatch map is on its way to the live version of the game next week.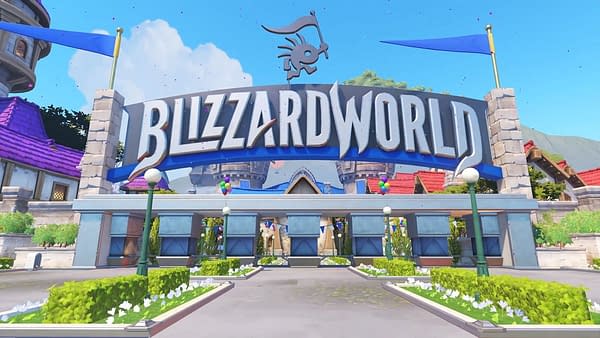 It's been a bit of a long road for Blizzard World. The map was revealed all the way back in November at BlizzCon. The map, which brings together a ton of Blizzard franchise into one theme park, has been patiently anticipated for some time by the audience. If you are on PC, you could have been enjoying it on the PTR, but for everyone on console and those who want it to count, it has been a long ol' wait.
That wait is nearly over though. Announced on the main Overwatch twitter, the map will be making its way to a live state on January 23, 2018. That is next Tuesday, for those not keeping count.
Epic memories can only be made in an epic world…

So, grab a ticket & join us for the GRAND OPENING of Blizzard World!

Your adventure begins January 23 🎟️ https://t.co/PHG4qA7dfP pic.twitter.com/5W2o73qElc

— Overwatch (@PlayOverwatch) January 17, 2018
On top of this, it's expected that the skins that bring Warcraft, Starcraft and Diablo to the Overwatch roster are expected to go live too, so make sure you have a couple coins saved up in-game to pick out the ones you want.
The map really is pretty unique and the easter egginess of the location means it is one really to swoop around and look at in spectator mode. Once your done with that though, get ready to fight your way through it many times over for the foreseeable future. See you in there.
Enjoyed this article? Share it!