Burning Day Part 1 Begins Tomorrow In Harry Potter: Wizards Unite
If you've been playing the recent Harry Potter: Wizards Unite Brilliant Events, you likely have noticed that Niantic is cycling through the books. With each Brilliant Event, Harry Potter and Hermione Granger are attempting to use the Calamity to restore Ron's memories. Each surge has focused on a specific year during their time at Hogwarts. This next Brilliant Event, set to begin in Harry Potter: Wizards Unite tomorrow, will bring Foundables based on their Fifth Year, which means that this will be an Order of the Phoenix-themed event. Let's get into the details.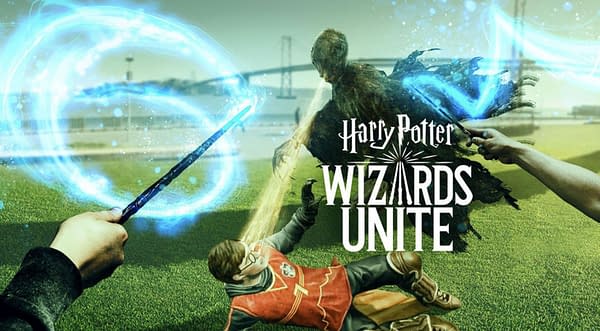 The Burning Day Brilliant Event Part One will run from October 18th, 2021 at 11 AM Pacific to October 22nd, 2021 at the same time. This is shorter than usual for a Brilliant Event, which leads me to believe that Harry Potter: Wizards Unite is saving the last week of the month for an as-of-yet unannounced Halloween 2021 event.
The Brilliant Foundables featured during this event can be found through the following means:
Brilliant Fred Weasley – Map encounter
Brilliant George Weasley – Map encounter
Brilliant Broken Educational Degree – Complete the Special Assignment
Brilliant O.W.L. Exam Sheet – Brilliant Portkey or completing the Bonus Assignment
Brilliant Dragon Firework – Wizarding Challenges
Niantic adds, writing on the game's official forum:
Harry prioritises rescuing Penelope while Hermione searches for information that could expose the identity of The Unforgivable's leader. Return Foundables themed around Ron's fifth year at Hogwarts.

There also will be an increase of notable characters from the Order of Phoenix. The Portkeys for this event will be 1.5km. As a reminder, Part 1 Portkeys will give you Part 1 rewards anytime you open them, even if you wait to open them during Part 2. Keep an eye out for Bonus Assignments that will be available in game after the main tasks have been completed!
Stay tuned for a full breakdown of this event's Special Assignment in Harry Potter: Wizards Unite.