The next new and highly dangerous weapon coming to Fortnite in the near future is going to make a lot of explosives-happy people supremely satisfied. The image below has started appearing in the game and making the rounds as Epic Games will soon add bottle rockets into battle royale for people to play with. However, there's no information about them in the next 7.3.0 patch, meaning either they're a last-minute addition or we won't see them until the next update, whenever that gets added.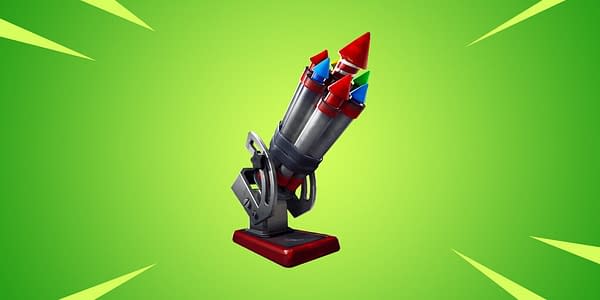 The one clue we have about them is the text that comes with the image, which says "Loud, bright, and dangerous! Warning: do not light indoors." That gives us some idea of the blast radius and arch that they'll probably end up being short-range projectiles, but loading them into a structure could mean you'll get caught in the explosion in the process. Either way, it's nice to have another Fortnite explosive item at the ready, whenever it comes to fruition.
Enjoyed this article? Share it!