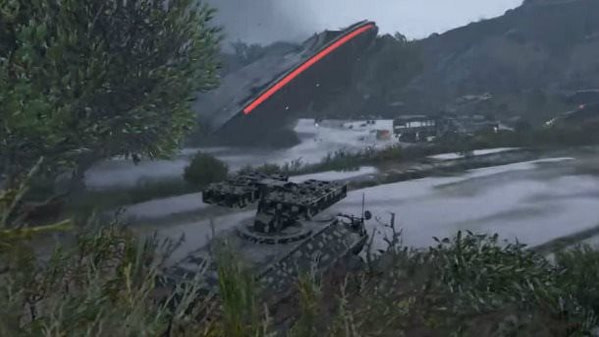 Grand Theft Auto V contains a lot of references to aliens actually being part of the game-world — some of those hints being more overt than others — but this latest one is a little bit obvious. Sure, you can check out a frozen extraterrestrial in the game's opening mission, and aliens even appear in a hallucination mission, but they've always been a little bit vague. But now players have discovered a much more explicit appearance for our extra-terrestrial friends in the game.
Datamining outfit The Chiliad Mystery Guru Team found a hidden supply run mission in the game's online mode. This random mission doesn't appear easily through normal means; it either spawns randomly with incredibly small drop rates or it requires a set of unknown conditions to be met before it can activate. However, the Guru Team tinkered with a few lines of code and were able to force the mission to occur.
The mission is a pretty routine supply run mission, wherein the player must deliver an object from one place to another — but in this case, the object you're delivering is Alien eggs. The eggs can be found at the UFO crash site pictured above, which is perhaps the most overt reference the game has had to aliens actually existing in Grand Theft Auto V so far.
You can watch the mission in action below courtesy of the Chiliad Mystery Gurus.