Fantastic Beasts: The Crimes of Grindelwald First LEGO Set Revealed
The Fantastic Beasts: The Crimes of Grindelwald trailer was revealed this morning, and LEGO has given us a treat and revealed the first set from the film as well. Grindelwald's Escape, set number 75951, will feature 132 bricks and will retail for $19.99. It hits shelves, presumably with others from the film, on August 1st. LEGO and Harry Potter have enjoyed many fruitful years together, with the licensed property being one of the most popular that the company as ever done.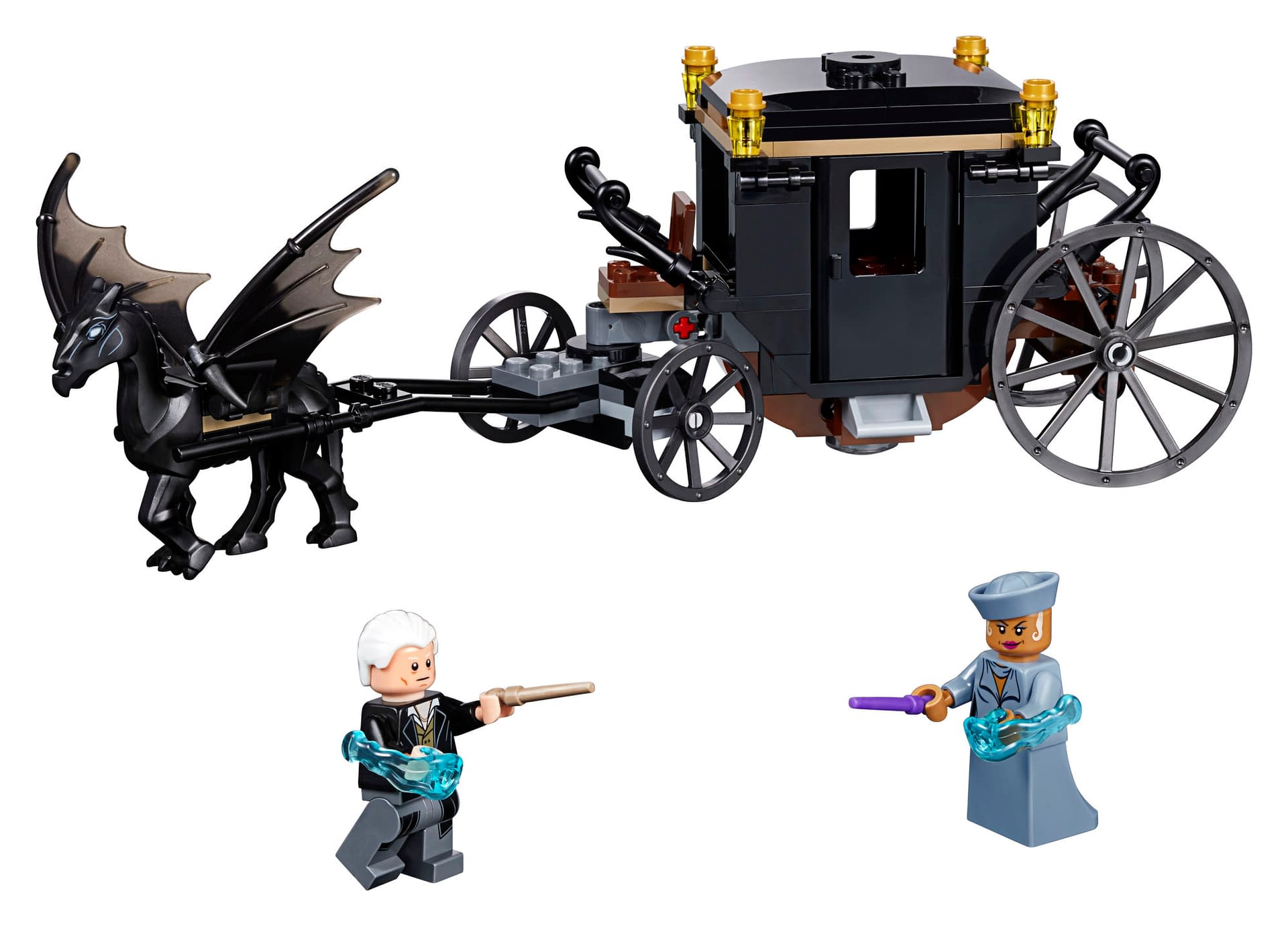 LEGO Fantastic Beasts' Grindelwald´s Escape
132 pieces | Ages 7+ $19.99 USD Available August 1, 2018
Product details:
• Includes Gellert Grindelwald and Seraphina Picquery™ minifigures, plus a Thestral figure with posable wings.
• Features a buildable articulated carriage with opening doors and a removable roof.
• Flap the Thestral's wings to make a flying escape!
• Also includes shooting spell accessories on the hands of Seraphina and Grindelwald.
• Recreate iconic scenes from the upcoming Warner Bros. Pictures film, Fantastic Beasts: The Crimes of Grindelwald
Magizoologist Newt Scamander joins forces with young Albus Dumbledore to prevent the devious Gellert Grindelwald from raising pure-blood wizards to rule over all non-magical beings.
The film releases on November 16th.