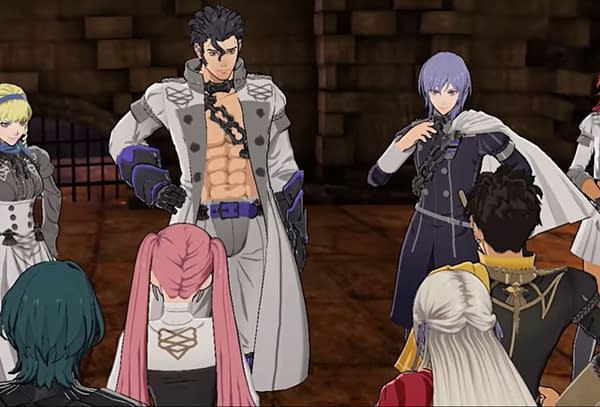 Just when you thought there were only three houses in Fire Emblem: Three Houses, Nintendo returns to surprise us with something totally different.
In addition to announcing Byleth as the latest Super Smash Bros. Ultimate character during a Smash-focused direct, Nintendo confirmed new DLC would be coming to Fire Emblem: Three Houses.
The DLC will be releasing on February 12 as the fourth wave of content, and it will be introducing a whole new fourth class of recruitable students. It's part of a new side story called Cindered Shadows.
Cindered Shadows will introduce the new students, a motley crew comprised of outcasts from the military school Garreg Mach. Apparently, the students have simply been spending time below Garreg Mach, without anyone happening upon them by accident. Convenient. The new students can be added to your cache of students so you can battle with them, so you can head into each mission and see what they can do for you.
What can we say? It's a great time to be a Fire Emblem fan, whether you're hyped about Byleth joining Super Smash Bros. Ultimate or you can't wait to see what the new characters have to offer.
Enjoyed this article? Share it!