Halfbrick Studios Returns After Three Years With "Magic Brick Wars"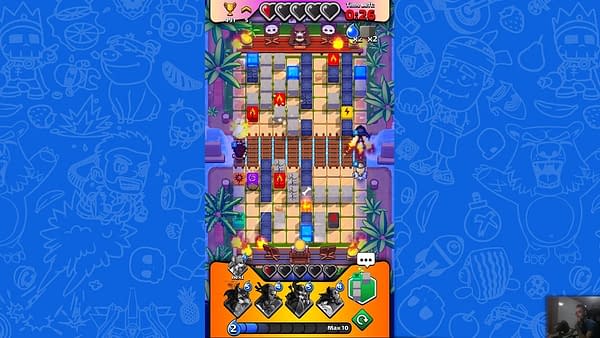 Australian developer Halfbrick Studios is back after a three-year dormancy.
The studio brought us some of the most addictive titles mobile gamers have ever known. The whimsical Fruit Ninja comes to mind, as does Jetpack Joyride. Halfbrick's newest title is a game called Magic Brick Wars.
Magic Brick Wars looks a lot more like a "traditional" mobile title than Halfbrick's other titles. It's a real-time multiplayers strategy affair that lets you position troops and traps to defeat your opponent with. It looks a lot like Clash of Clans, honestly.
It has a similar aesthetic to Halfbrick's Raskulls, but doesn't forget its roots. There's a rare appearance in the brief bit of gameplay shown as well from Jetpack Joyride's Barry Steakfries.
Halfbrick took a while to "recharge," as it were, after releasing successful titles like Fruit Ninja and Jetpack Joyride. After figuring out a new direction to go in, now Halfbrick is back once more in the spotlight.
You can try out the game now if you're in the UK for iOS and Android. For everyone else, Magic Brick Wars is set to debut on November 15.