Harvest Moon: One World Is Headed To PlayStation 4 This Fall
Harvest Moon: One World was previously announced by Natsume and Rising Star Games earlier this month as a new Nintendo Switch title. Now, it's also coming to PlayStation 4. The latest installment in the Natsume-helmed Harvest Moon series (not Story of Seasons) will bring classic farming action to your favorite console later this year.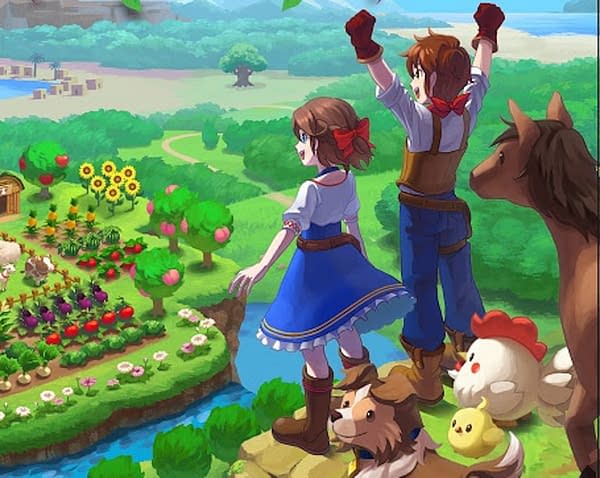 Harvest Moon: One World takes place in a world where there basically is no farming. There are no common crops like strawberry or tomatoes, for example. Players must figure out how to revive the classic crops of yesteryear after discovering an old book. Once they find said book, the game opens up significantly, allowing fledgling farmers to do some exploring – and likely restoring their farm to its former glory. It isn't clear how that's going to happen, but that's probably up to you to puzzle out.
"We are excited to share the first look at the new art for Harvest Moon: One World, which gives you a sneak peek at the vast world filled with mystery, challenges, new friends, and farming fun that awaits players," said Hiro Maekawa, President and CEO of Natsume. "We are also excited to officially confirm it is coming to the PlayStation 4 alongside the Switch. The Harvest Moon franchise has a long history on the Sony platforms including releases on the original PlayStation, PlayStation 2, 3 and 4 as well as the PS Vita and PSP."
Now you'll get to hang out with all your farming friends on the PlayStation 4 as well as Switch when the game finally hits store shelves later this year. Be sure to add it to your list so you can immediately jump in and see the world, at least in video game format. It's been quite a while since many of us have started traveling around the world, so this adventure may very well be exactly what we needed.