Hasbro Reveals New Star Wars Products At NYCC, Including Mighty Muggs!
Hasbro did not have a booth at NYCC 2017, but that won't stop us from getting some great reveals from them! I got to meet with the Star Wars team offsite and get hands on with some of their upcoming product through the end of the year. Even some stuff newly revealed throughout 2018. Let's dive in!
Forces of Destiny
Now confirmed to NOT be an exclusive to Toys 'R' Us, the Princess Leia/R2-D2 Forces of Destiny pack looks crazy good in person. paying homage to that fateful scene at the beginning of A New Hope, this is the type of thing that they should continue to do in this line. Dioramas are awesome, and if I can get cool packaging like this I will buy them all. It is also a fun way to get this version of Leia in the line.
Everything about the figure looks great. I also got an up close look at Padme, who will fly off shelves. people have been clamoring for more Padme merch, and will come out in droves for it.
Lastly, the Chewbacca that is coming out? IT HAS SOUNDS.
3.75 Inch
New figures of Maz Kanata, Finn, and Captain Phasma from The Last Jedi were shown, along with new piolt Cai Threnalli. Could he be related to Ello Asty (I'm guessing yes). The Finn and Phasma will be a two-pack. The Maz sculpt is amazing, that is the standout for me here.
We also talked a bit about The Vintage Collection returning. There will be 18 figures total next year, and will be a good mix of reissues and new figures alike. Good news for collectors as well: they will be continuing the numbering. Good info!
Black Series 6 Inch
As if these figures were not enough, with the new facial scan technology they are using, these will just keep getting better. Look at that comparison shot between the Reys up there. The left is the old process, the right is the new. It is night and day. With the new process, the head scans get more depth, features are more easily identifiable, like DJ's scar in his new figure up there. less softness to the faces. Just overall great stuff.
Also newly revealed and coming next year: Dengar, 4 LOM, and Lando in Skiff Gear. Kudos to hasbro for deciding to make these waves tell a story, instead of being a random mix of characters. Bounty hunters not named Boba Fett are always welcome.
Darth Vader Helmet
Wow. That is all I can really say about this thing. It will retail for $99.99 next year and you definitely want one.
OK, I can say more. The whole thing is spectacularly sculpted, you can tell they put the care and effort into getting this one right. Everything is held together with high-powered magnets. The helmet is in three pieces, and super simple to get apart and put on. The iconic sounds associated with Vader are here as well, and even alter so that he can sound like he did at the end of Return of the Jedi when the mask is off. It even comes with a stand for when you are not wearing it. I hope this isn't hard to find.
Mighty Muggs
MIGHTY MUGGS ARE BACK! If Funko Pops have become popular to the point that they made this possible again, thank you. I have a love for these things that I cannot explain. They will retail for $10, and the cases are stackable and lock together if you want to keep them pristine. I neat touch this time: when you tap the top of their heads, their expression changes! I think I stood there and played with the Kylo one for 10 minutes — I thought they were going to have to rip it out of my hands. there will be a bunch of these out soon.
Lots of good stuff was seen, and fun was had. Thank you to Hasbro for their time. More fancy press photos after this of the figures revealed!
---
---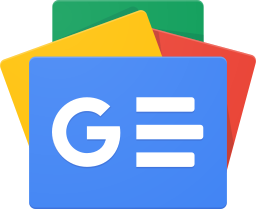 Stay up-to-date and support the site by following Bleeding Cool on Google News today!