A couple of cool videos are making the rounds this weekend showing off the latest character class that Pearl Abyss has added to Black Desert Online. The character simply known as The Lahn was released in Korea this past December, and everything about her seems like a throwback to classic Final Fantasy transformations where you go from looking like an innocent bystander to one of the most badass fighters walking the earth.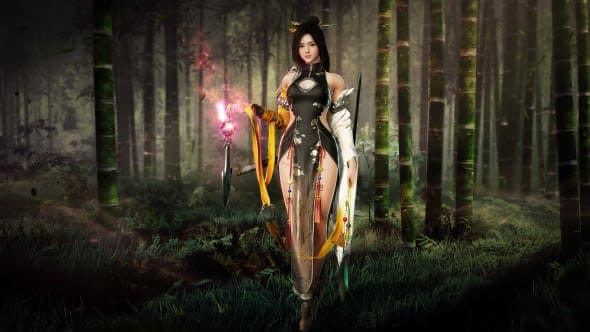 You can check out all the footage of The Lahn below, which includes an introduction trailer to show off what she can do, and game footage from a Korean player taking the character through the woods and laying waste to whatever they came across. The one depressing factor to all this is that North American and European servers won't see the character added for several more months as they have basically made the character region exclusive for the time being. So there's no real way for us to know how the character will play in our versions of the game, nor is there any real indication that they're not just testing her out and working the kinks out of the mechanics before going worldwide with it. But for now, it's fun to look at!
Enjoyed this article? Share it!