Magic: The Gathering Bans Flash In Commander Format
Competitive Commander players rejoice! The Rules Committee has decided to ban Flash from the Commander format of Magic: The Gathering, after much deliberation and input from their advisory group. This decision comes after the printing of Thassa's Oracle made competitive EDH (short for Elder Dragon Highlander, another name for the format) untenable for a good many players.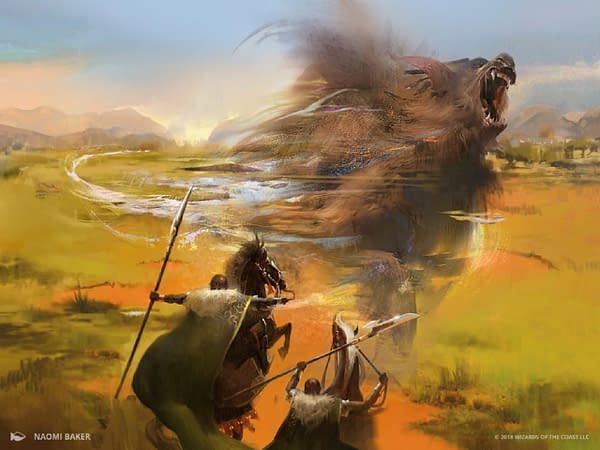 The problem with having printed Thassa's Oracle comes from the "Flash Hulk" archetype of competitive Commander play. The plan with this deck archetype is to cast Flash on Protean Hulk, which then is left to die. When it does, the card brings out a number of combo pieces from the player's library, including Thassa's Oracle, which can often win the game on the spot for whoever is playing that deck.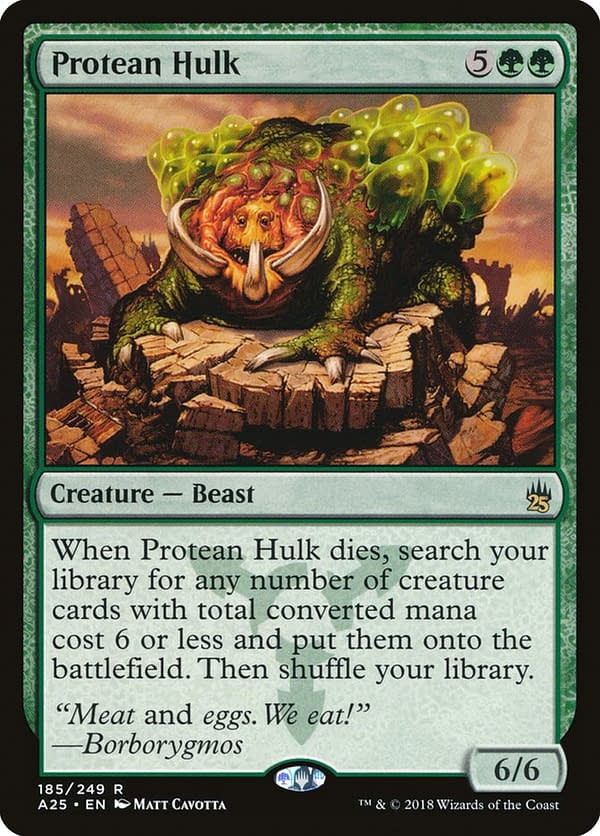 While Protean Hulk and Thassa's Oracle are both formidable cards in their own right, the card that connects them together (and connects other cards to Protean Hulk, to further the example) is Flash. The Commander Rules Committee today announced that Flash has been banned from the format, a decision that was suggested by many competitive-minded members of the Commander Advisory Group as the only thing that competitive Commander needs in order to flourish.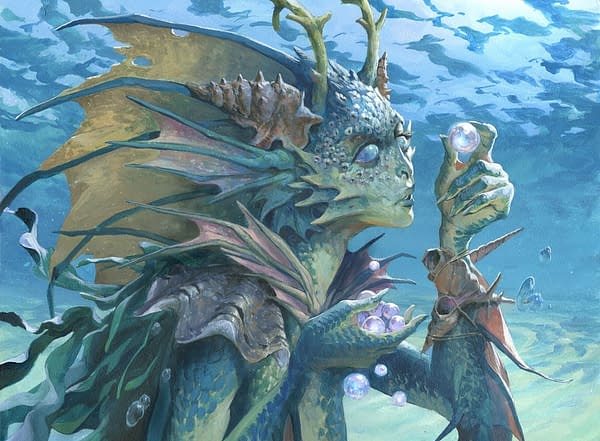 Where Do We Go From Here In Commander?
If this leaves any Magic: The Gathering finance connoisseurs wondering where to go from here, we at Bleeding Cool have a suggestion for the sake of a valid replacement to Flash: Necromancy. This card is probably the best bet a player has of trying to emulate what Flash did in the competitive Commander format. If it is cast at instant-speed, it goes away at the end of the turn. When it comes into play it resurrects a creature from any graveyard and when it leaves play that creature is sacrificed. This could theoretically be used repeatedly with the right combination of cards, and while it has a few hoops to jump through in order to make it work (for example, Entombing your Protean Hulk), it ought to do the trick.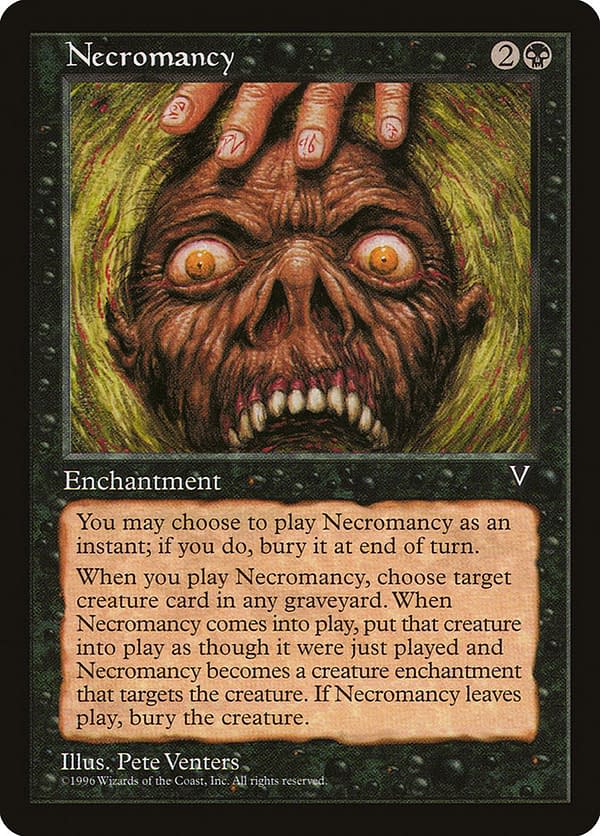 What do you think about this ban or this fix? Is the ban a good one for the format? Does it help competitive EDH to flourish? And what of Necromancy? Is this card a fair substitute for the shenanigans caused by Flash Hulk proper? Let us know what you think!