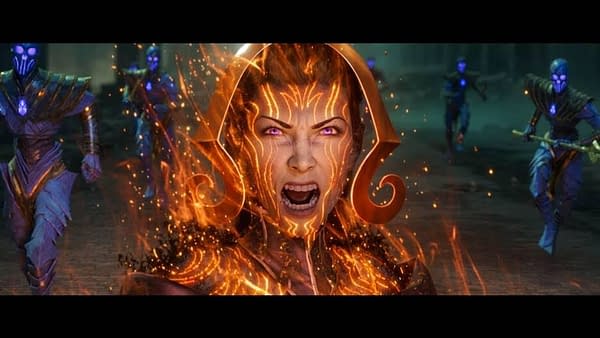 At the Magic: The Gathering PAX East panel this morning, Wizards of the Coast unveiled the full trailer for War of the Spark, which is the next set of MTG cards.
War of the Spark eill be released on May 3, 2019 in stores. It will also release as a new content package for digital card game Magic: The Gathering Arena. If that's not enough MTG for you, the upcoming novel Ravnica: War of the Spark by Greg Weisman is out April 23, 2019 from Del Rey.
Magic fans can also tune into https://www.twitch.tv/magic today to watch the action from the final day of the inaugural Mythic Invitational with a $1M prize pool! The top 4 competing today are:
Piotr Glogowski (Magic Pro League)
Andrea Mengucci (Magic Pro League)
Ondřej Stráský (Top 8 Arena Finisher)
Savjz (Influencer/Streamer
You can check out the War of the Spark trailer below.
Enjoyed this article? Share it!