It's time again for a series of Magic: The Gathering previews for their newest expansion set, Core 2021! Today, we here at Bleeding Cool want to emphasize the seeming marriage of old and new themes in this Premier expansion set. With that in mind, here are a few things that exemplify something from Core 2021 that could be seen as "old," so to speak.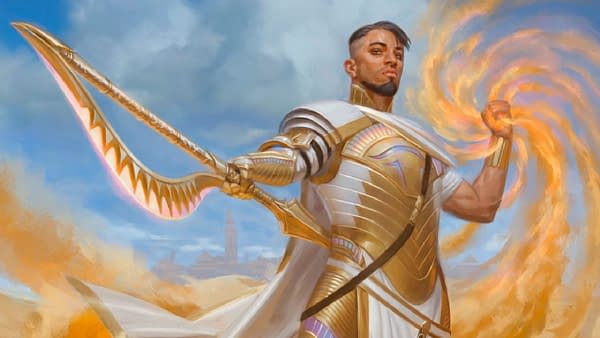 First off, we have a card that, while entirely new and features a new Planeswalker, the character featured is from a plane of existence that is old, ancient even, and dying; arguably, Amonkhet is a dead plane, even. The Planeswalker we are talking about, of course, is Basri Ket.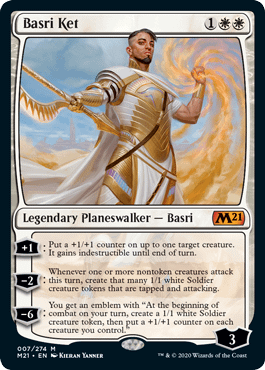 Basri Ket, as mentioned above, is from Amonkhet, a plane that was ravaged by Nicol Bolas, a monstrous Elder Dragon who has since been apprehended and imprisoned for his wrongdoings. The fate of Amonkhet is lost to the sands of the place, and as such, we don't presently know a whole lot about Basri Ket, besides the fact that his weapon is reforged from the bow of the Amonkheti goddess Oketra, who was slain during Bolas's rampage.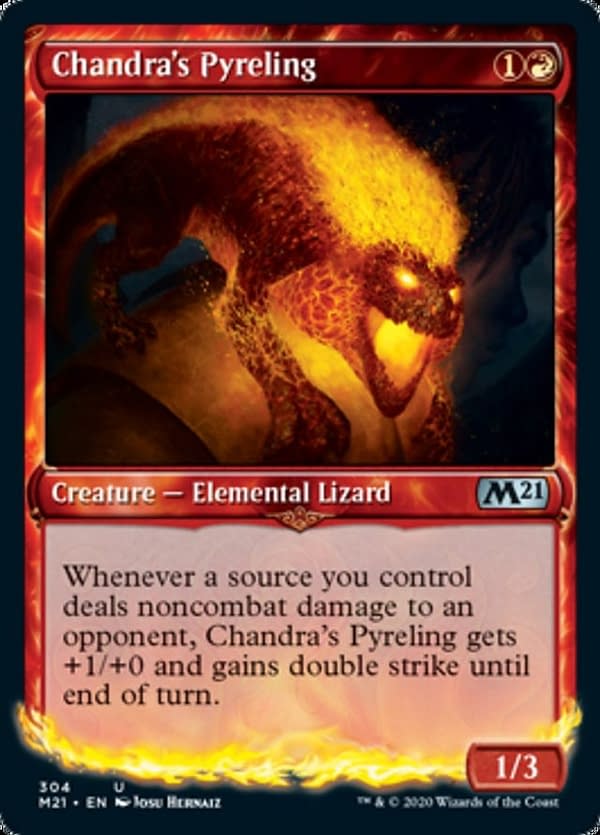 Next on the preview list, we have Chandra's Pyreling, a Core 2021 uncommon card. This card does a great job of being roughly on par with Kiln Fiend due to its ability to gain double strike from its trigger. The old part is not just Kiln Fiend's similarity, but also that Chandra Nalaar, the pyromancer to whom this little beastie seems to belong, is established as being a lover of little creatures, especially ones that set fires.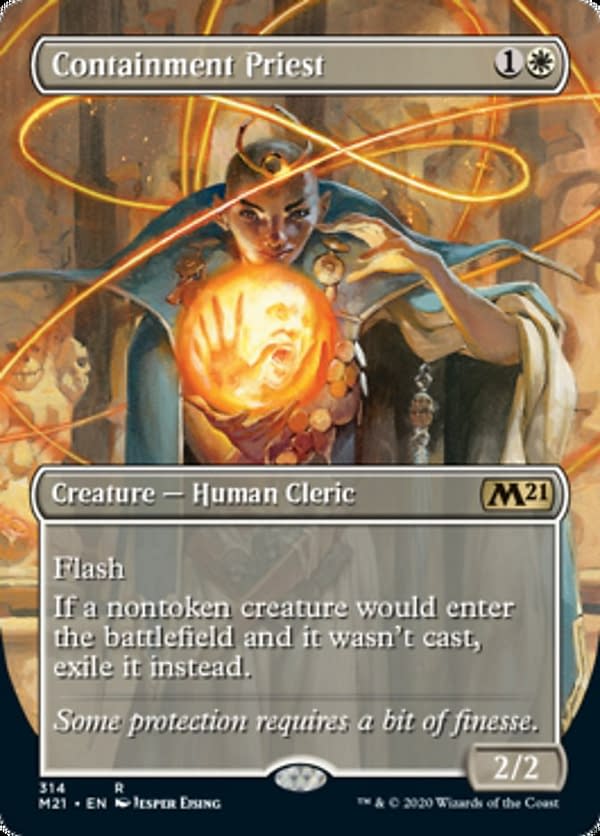 Finally (for this installment, at least), we have Containment Priest. This card is a reprint and makes many reanimator decks (and anyone running Norin the Wary as a Commander) very upset. Because it's a reprint, it falls under two categories: old, which is in this article, and borrowed (because it's from another set). We will be covering some of what else has been borrowed in another article.
What do you think of these cards for Magic: the Gathering's Core 2021 set? Let us know what your thoughts and opinions are in the comments below!
Enjoyed this article? Share it!