It looks like NetherRealm Studios have been hiding things in Mortal Kombat 11 that people are finding out about all the time, including a new brutality. Usually, when people discover brutalities, it's from a very specific set of combos put together at the end of a match so that they get the instant kill without having to sit through the "Finish" screen. They're bloody and disgusting and leave characters posing as if they were in one of the first three games, which is why they're so cool to find and pull off. However, the devs usually let people know they exist to some degree, like finding them in move menus. But this newone for cassie Cage was discovered by the fans purely on accident.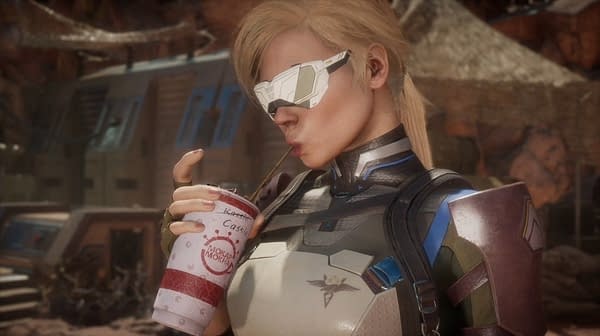 Apparently, it's a special secret version of a brutality that already exists, with one little exception: you shoot your opponent in the head instead of continuing to beat their skull in. You can enjoy the new brutality from Cassie in this video below from Dynasty, one of the bigger YouTubve players of Mortal Kombat 11 on YouTube. But this new discovery makes us wonder… what other hidden brutalities are in the game.
Enjoyed this article? Share it!